Origin Effects Halcyon Green Overdrive a refined TS808?
Using Origin's new Adaptive Circuitry for a more responsive drive tone
Origin Effects Halcyon Green Overdrive is their latest pedal and is based on the classic Ibanez TS808 overdrive pedal. Possibly, the company's simplest pedal to date, but also potentially one of the hardest to make stand out from the crowd. Designed and built in England this new overdrive could become an instant classic of its own.
Origin Effects Halcyon Green Overdrive
The Halcyon Green Overdrive is the latest pedal from Origin Effects, a company known for making very high-end amp-like pedal circuits with great natural tones, so this super simple TS808 style drive has a lot to live up to. The pedal itself uses the company's new adaptive circuitry and seeks to refine the classic green overdrive circuit, plus adding more useful features.
Adaptive Circuitry
Origin Effects claim it can do that vintage low gain overdrive, with a mid-focus that we all know and love. Making it perfect for a clean drive tone and giving your guitar signal that extra sheen when required.
The new adaptive circuitry allows the pedal to adapt its voicing in response to the player's volume changes and pick attack. It features a reactive overdrive design that simulates the interaction between an amp and speaker for a far more realistic feel and what Origin states will be an authentic sound. They have also added a DRY level control for extra flexibility, along with a Voice switch that offers players two types of mid-push.
With a circuit that includes an ultra-high input impedance, uses premium components throughout the design and offers a high-quality buffered bypass, this is no simple run-of-the-mill T808 clone.
The perfect TS808?
Is it the perfect TS808 tone or should find an original vintage one? I don't have the answer to that. I do know Origin Effects make some very well-respected effects and that they are high-quality designs. I've never personally got on with TS-style pedals, and so it isn't something I chase tone-wise. But I know many, many players adore them and so this could well be one to check out for TS808 aficionados.
If you like that TubeScreamer overdrive tone, yet want something more refined, well then this could be the drive pedal for you. I would suggest you check out some of the video demos below and hear the overdrive in action. Price wise it falls somewhere between a standard modern-day Ibanez TS808 * and the Hand Wired * version.
MSRP – GBP 239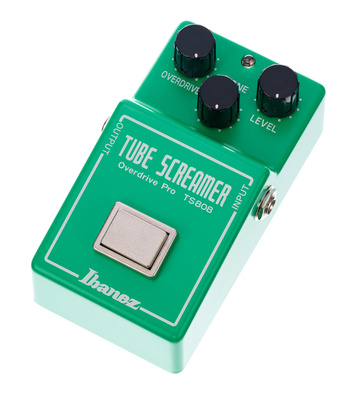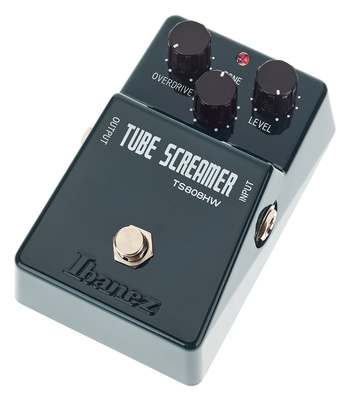 More Information
Videos
* This post contains affiliate links and/or widgets. When you buy a product via our affiliate partner, we receive a small commission that helps support what we do. Don't worry, you pay the same price. Thanks for your support!
Image Sources:
TS808-style overdrive tones and more: Origin Effects
The perfect green overdrive?: Origin Effects