Old Blood Noise Endeavors BL-52 Phase Repeater – Shoe Gaze
Somewhere between phaser and reverb sits the new BL-52 Phase Repeater
Old Blood Noise Endeavors BL-52 Phase Repeater is the latest effect from the company and offers an interesting take on phase repetition, which combines phaser and reverb effects.
BL-52 Phase Repeater
OBNE never sits still and their new BL-52 Phase Repeater is the latest in a long line of very unique effect pedals. This latest creation is described as sitting somewhere between phaser and reverb effects. With the addition of a clock slider to affect the timing of the entire system.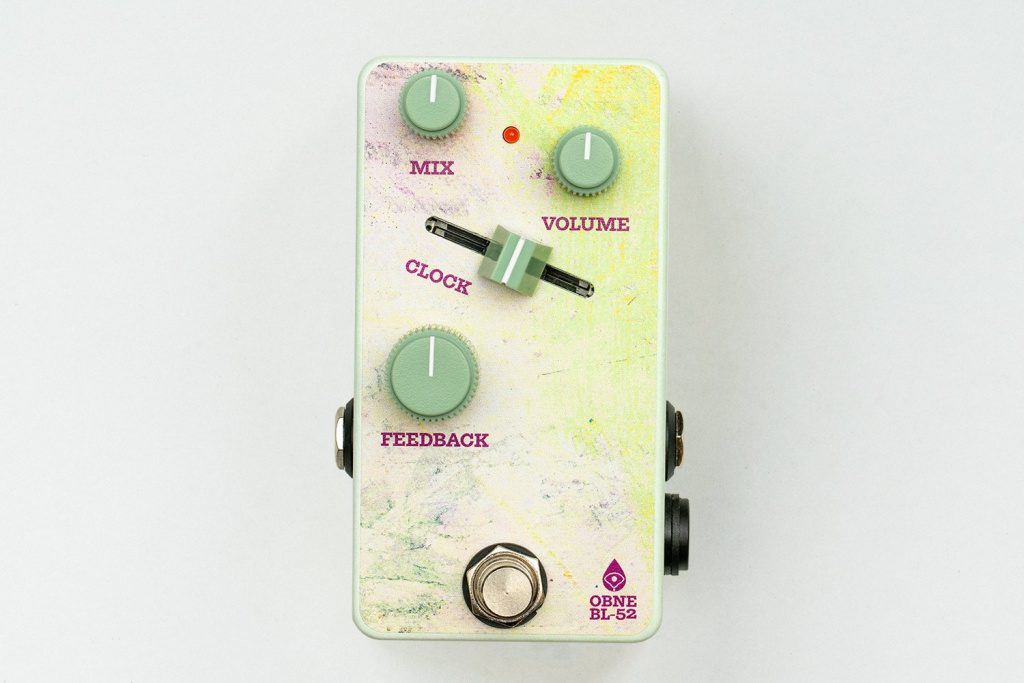 Organic Simplicity
The pedal sounds pretty dreamy in their official demo video. I really like the way it undulates and moves organically, as it makes it sound very floaty. It is a far cry from last month's Beam Splitter drive pedal and is much more ethereal in nature.
Perfect, for all the shoe gaze fans out there and anyone who enjoys making interesting ambiances in their music.
Controls
The Phase Repeater pedal has fairly basic controls, with the clock perhaps being the only one that needs any real explanation.
Clock this slider affects the timing of the entire system, moving from faster repeats and motion to long trailing diffuse delays.

Feedback is used to lengthen the decay further.

Mix is used to set the effect blend from 100% dry to 100% wet

Volume to set the overall volume of the effect
I'm always a huge fan of effects with simple user interfaces and I always feel that OBNE gets this kind of thing right. No menu diving, no hidden sequences of button presses, or endless multi-function rotary encoders are required.
Soft-Touch
The pedal uses OBNE's soft-touch bypass footswitch for true bypass and for minimal switch noise, so no nasty pops when you engage the effect. It requires an external 9V DC centre negative 2.1mm jack power supply capable of 110mA.
MSRP – USD 179
More Information
Video
Image Sources:
BL-52 Phase Repeater: OBNE