Nura claims new NuraTrue are "World's Smartest" Wireless Earbuds
Nura shook up the headphone industry a few years back with its Nuraphone headphones and Nuraloop wireless in-ear headphones. Now they're back with NuraTrue, a wireless pair of earbuds using the same personalised Nura tech. 
Nura Technology
Let's take a brief trip back in time to 2016 when, you might remember, Nura launched a Kickstarter campaign for its original Nuraphone headphones. Nura's concept was undoubtedly unique in the headphone market, and raised more than a few eyebrows.
Importantly, Nura's focus was to allow you to hear music "perfectly" by compensating for natural "defects" in your ears. Specifically, its tech uses specialised signal measuring and processing to compensate for evoked otoacoustic emissions (EOAEs).
Wondering what on earth EOAEs are? They're sounds generated from the ear itself in response to an external stimulus. There's nothing new about this area of aural science, indeed scientists have been measuring EOAEs since the 70s.
What's new is how Nura uses this knowledge in its headphone designs. In particular, Nura claims that Nura True tech allows you to hear music "perfectly". Headphones so equipped compensate for any deficiencies in your ears, giving you "perfect" hearing.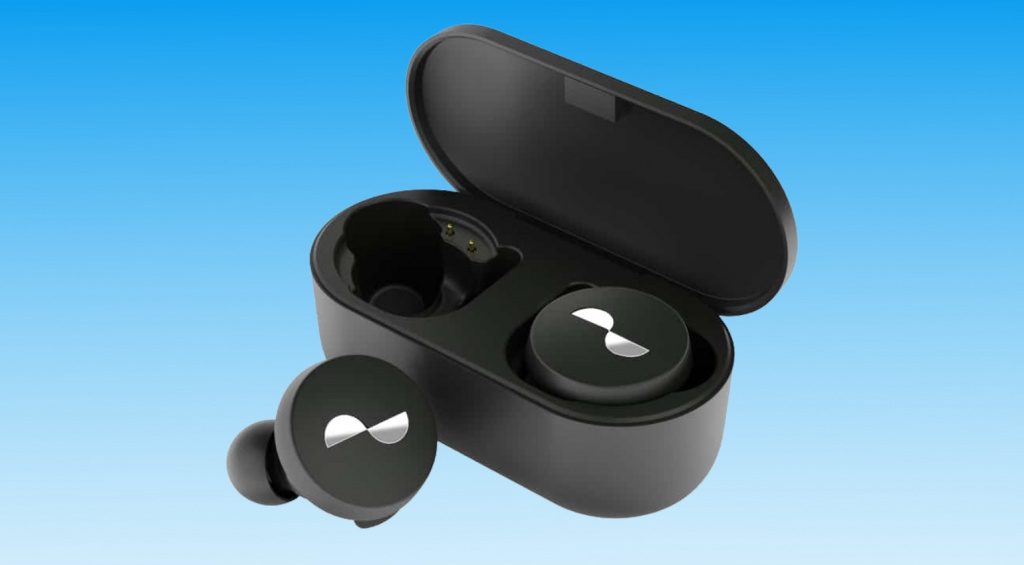 NuraTrue
Well, we're some years on now from that initial Kickstarter and you now have a choice of headphones or earbuds! Nura went on to develop the Nura nuraphone headphones into a standalone product, along with the Nuraloop released in 2020 (links to our affiliate partner below). Now Nura has launched the NuraTrue earbuds to expand its range. Just like the Nuraphones and Nuraloop, you'll find the same EOAE compensatory signal processing as well as active noise cancellation.
Nura claims that the NuraTrue are "The only earbuds that personalize sound just for you". Indeed, Nura's marketing leans heavily on creating an idealised audio lifestyle. The company even offers a subscription-based app called Endel which generates "Personalised sounds to help you sleep, focus and relax".
So should you buy a pair of NuraTrue earbuds? Well, on the face of it, they're affordable, offer reasonable battery life, sweat-resistant and should do everything you want from wireless earbuds. The big question is: Do you want to buy into the Nura philosophy?
Personally, I haven't had the opportunity to try any Nura products or experience Nura technology in action. I find it a rather odd concept as I've spent all my life listening with "imperfect ears". Do I want to retrain myself to experience sounds completely differently after four decades of getting used to the ears I was born with?
NuraTrue are listed at GBP 199.
Have you tried or do you use Nura tech equipped headphones? If so, leave us a comment!
More Information on Nura NuraTrue Earbuds