Native Instruments releases Stem Creator Tool in Beta
Earlier this year, Native Instruments took the unusual step of announcing a new technology quite a long time before it was actually released. Normally their stuff only goes public when it's all done and dusted. In the case of Stems however, the company evidently felt the new tech was a great selling point for its latest Traktor hardware, even if you couldn't get your hands on it at the time. Stems, for the uninitiated, are much like the stems you batch export from your DAW, only a little more basic.
The Stems format is an .mp4 audio file that contains four audio streams taken from the same project and that you have prepared beforehand. When loaded into a compatible version of Traktor and accessed from the D2, S8 or F1 controllers these can be performed creatively, bringing different elements like drums, bass, melody and vocal in and out as you see fit. I've seen this in action and it's pretty impressive, sort of like live mixing with a DAW, only much less fiddly. NI is hoping Stems becomes a "thing" in the music world and as such it has released a free version of the Stems Creator Tool in order to encourage people to use the format both for their own DJ sets and to create sound sets commercially which they sell to others. Some of these are even already available to buy.
The tool works by tagging, compressing and limiting the material (based on your own settings of course) and packing it into a special audio file. Technically it's not even all that revolutionary : video files have been doing this with multiple video and audio streams and subtitles for years. But NI is the first to really make it go mainstream – or attempt to – in the music technology marketplace.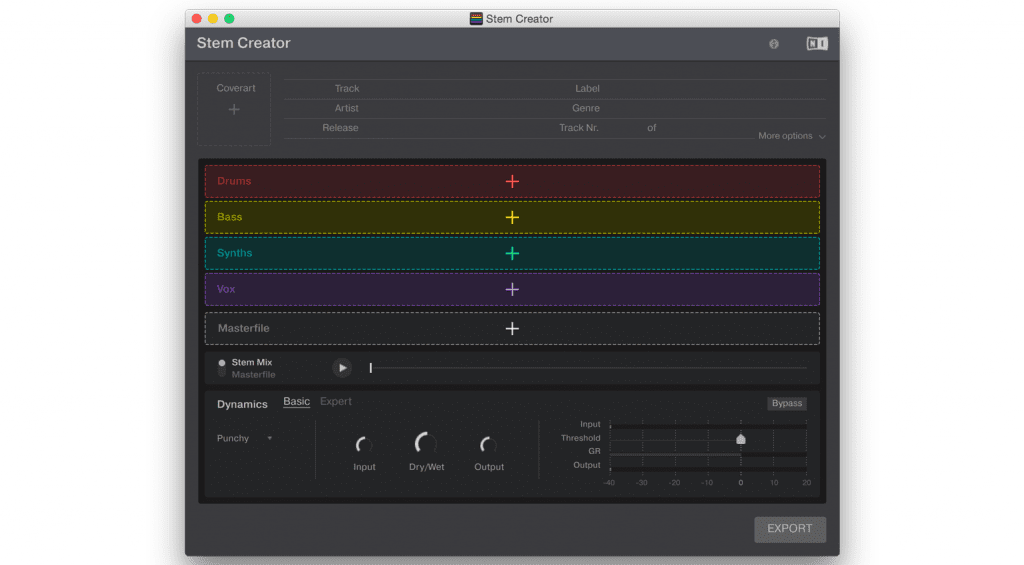 Check out the Stem Creator Tool in Beta for yourself here. http://www.stems-music.com/stem-creator-tool/index.html   And more about the Stems format here http://www.stems-music.com/index.html