NAMM 2020: Ibanez announce Yvette Young YY10 Talman Slime Green Sparkle
Ibanez teams up with Yvette Young to launch the new YY10 Talman model, a Slime Green Sparkle tapping machine!
YY10 Slime Green Sparkle
The talented Yvette Young has opted for a subtle Slime Green Sparkle for her signature Ibanez Talman model. It certainly won't be missed on a dark stage and could probably be used to land an aircraft, at a push. The guitarist has a unique two-handed tapping technique, and this instrument has been tailored to her specifications. It has a U-shaped maple neck with a 305mm (12″) radius fretboard that is bolted on to an alder body.
It comes setup from the factory with 0.10-guage strings and her preferred tuning of FACGBE.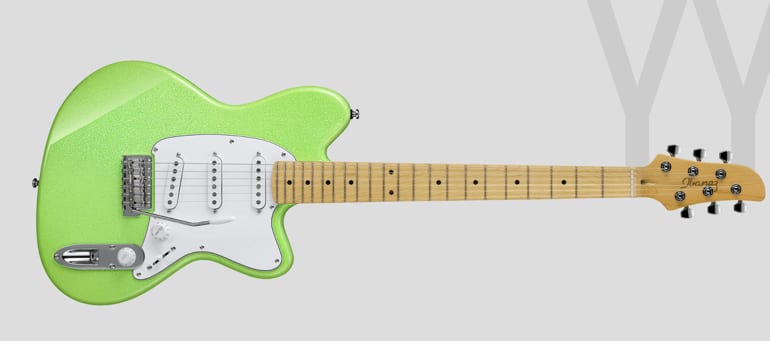 Ibanez Yvette Young YY10 Talman in Slime Green Sparkle
Seymour Duncan
The YY10 is equipped with three Seymour Duncan Five Two single-coil pickups and has a Wilkinson WV6-SB tremolo system and Gotoh MG-T locking tuners.
Just in case the Slime Green Sparkle finish wasn't bright enough on stage, there's also a set of luminescent side-dot inlays on the neck!
The Covet guitarist has certainly made this Talman her own and it could be a very interesting guitar to play, especially with those unique neck specifications.
RRP – TBC
More Information
Video
Image Sources:
Ibanez Yvette Young YY10 Talman in Slime Green Sparkle: Ibanez
Gearnews NAMM 2020 Videos Sponsors: gearnews