Mesa Boogie Badlander 25 head & combo announced
New 25-watt amp head and 1x12 combo with Rectifier-inspired tone
The Mesa Boogie Badlander range now has a new 25-watt head and combo format. Expanding the high-gain amp range into more manageable power outputs, following on from the previous 100-watt and 50-watt models.
Mesa Boogie Badlander 25
These new Mesa Badlander 25 models are rated at a much easier-to-handle 25-watt power output. Available as either a head or as a 1×12 combo these new amps could be popular with guitar players. Having a lower power output should help anyone using them in recording studios and at small to medium-sized gigs.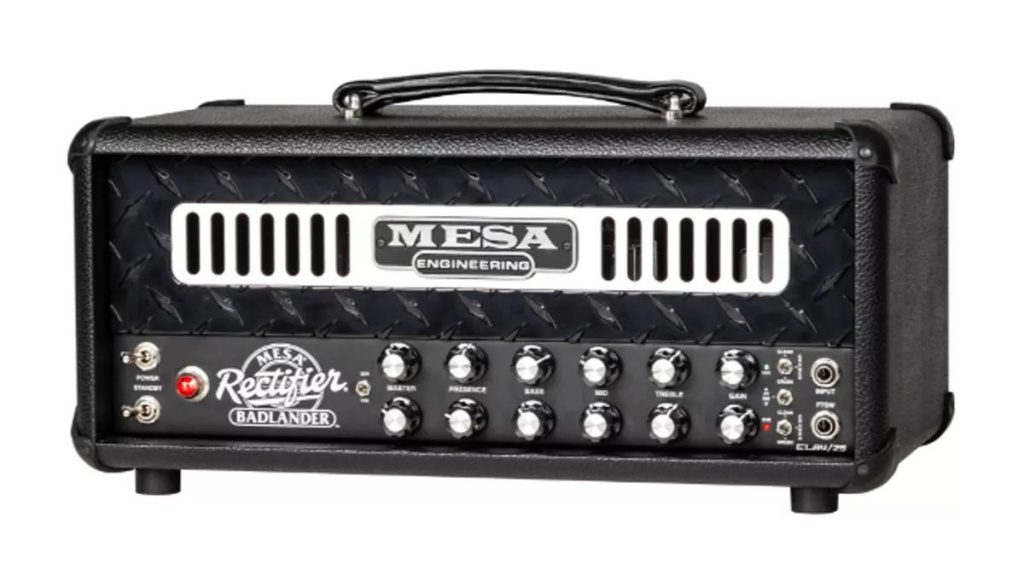 EL84 Based
The amps are powered by five 12AX7 preamp tubes and a pair of EL84 power amp tubes. If you opt for the combo version then it comes loaded with a single Celestion Creamback 65 speaker.
Unfortunately, these 25 models don't offer the same Bias switch that gave previous Badlander 100 * and Badlander 50 * models an option of using either EL34 or 6L6 tubes. But, that is to be expected, as this is an EL84-based power section.
Channels
Each version of the amp comes with two channels, each with Clean, Crunch and Crush modes. Users can choose which mode they want either by the toggle switches on the front panel or by footswitch. Then both channels have their own Master, Presence, Bass, Mid, Treble and Gain controls.
Plus, you have an FX Loop around the back and access to Mesa/Boogie's Dyna-Watt 25-watt Class A/B Pentode for what Mesa calls "maximum power, punch and clarity" or 10-watt Class A/B Triode described as giving  "a liquid feel at lower volumes".
CabClone IR
Plus, they have the onboard CabClone IR Interface and this allows guitarists to record with or without a cab. They also ship with a pre-loaded collection of 8 Rectifier closed-back and Boogie open-back cab IRs to get you going.
This interface has a direct XLR output, cab selection knobs for both channels, a level control, a lift/ground toggle switch, plus outputs for both headphones and USB.
Rectifier-inspired
If you need that Rectifier-inspired voicing, but don't need huge stage-filling volume, then these smaller wattage models are probably going to be for you.
Having a tube preamp and tube power section working hard should give you a great feel and tone. Sure, many amp modellers get close to this, but I think that tube amps still have that edge for many players.
MSRP – Badlands 25 Head USD 1599 & Badlander 25 1×12 combo USD 1849
More Information
Video
* This post contains affiliate links and/or widgets. When you buy a product via our affiliate partner, we receive a small commission that helps support what we do. Don't worry, you pay the same price. Thanks for your support!
Image Sources:
Badlander 25 Head: MESA/Boogie
Badlander 1x12 combo: MESA/Boogie