Meet the Korg Wavestate MKII, Wavestate SE, and SE Platinum
Korg updates the Wavestate series by unleashing three new models, including the KORG Wavestate MKII, the Wavestate SE, and the Wavestate SE platinum.
Equipped with its unique Wave Sequencing 2.0 sound engine, the Wavestate quickly became a household necessity, finding its way into the collections of musicians, producers, engineers, and enthusiasts alike.
KORG Wavestate MKII
With its polyphony now extended to 96 voices from 64 and a new range of 1,042 wave sequences, 799 programs, and 261 performances, the Wavestate MKII immediately provides a platform for producing with more sonic complexity than its predecessor.
Now, the incentive to work in performance mode is greater than ever, and as before, you have the freedom to create with up to four layers per performance, each with its own arpeggiator and effects chain per layer but with a selection of 14 effects.
Meanwhile, the onboard Clever Lane processing architecture increases the Wavestate's modulation capabilities and there is 4 GB of internal storage for loading your own additional sound banks.
The Wavestate MKII is now available for pre-order from Thomann
Wavestate SE & SE Platinum
The Wavestate SE takes us in a new direction, with a 61-key road-ready format with an astonishing 120 voices of polyphony.
In a style almost reminiscent of the Access Virus synth line, Korg has added a Natural Touch keyboard with aftertouch and the ability to affect both velocity and release velocity.
Its metal housing and reinforced knobs protect Wavestate SE from future wear and tear, and the included transport case adds even more surety.
In addition, Korg has topped off the range with the limited edition SE Platinum. Housed in a silver aluminum and stainless steel body, it should be able to catch the lights and it might even prevent you from playing out those Reznor-esque synth-smashing fantasies on stage.
Both the Wavestate SE and SE Platinum are currently available for pre-order from Thomann.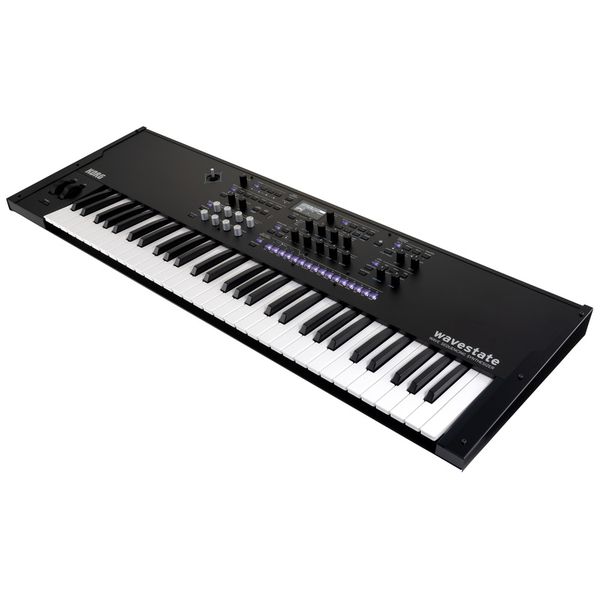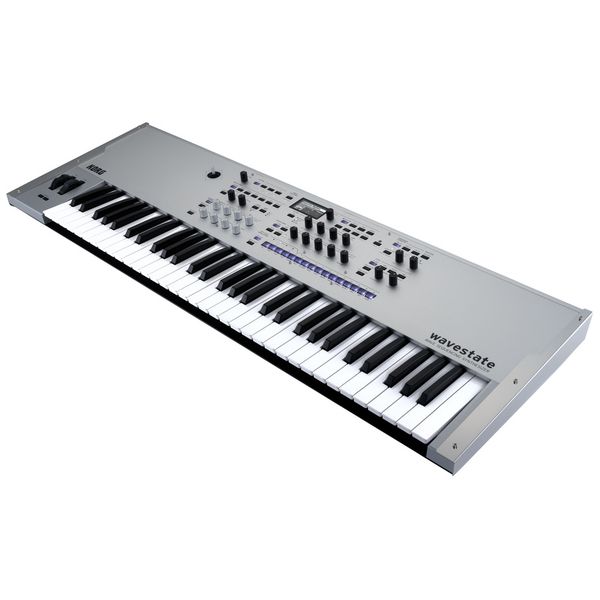 KORG Wavestate SE Platinum
Videos:
*Note: This article contains affiliate links that help us fund our site. Don't worry: the price for you always stays the same! If you buy something through these links, we will receive a small commission. Thank you for your support!
Image Sources:
Wavestate MK II.: KORG
The Wavestate SE and its included carry case.: KORG
korg-wavestate-mkii-widget: Thomann
korg-wavestate-se-widget: Thomann
korg-wavestate-se-platinum-widget: Thomann