Martin - News and Rumours
You want all the latest news, rumours and everything else there's to know about Martin? We're happy to oblige: On this page you'll find everything at a glance – and it's always up to date!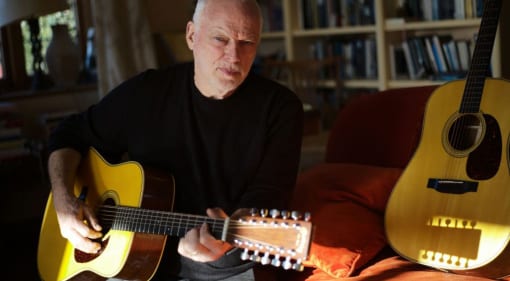 13 Jan
·
These two new David Gilmour signature models will help support his charitable foundation.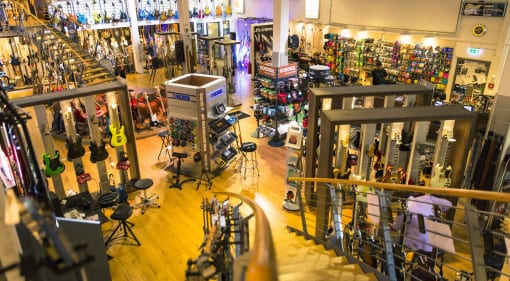 13 Sep 2020
·
As lockdown hit, the future of the guitar industry looked bleak. But now it appears that manufacturers are struggling to meet demand. Has Covid turned around the fate of the electric guitar?
22 Jun 2020
·
The iconic 1959 Martin D-18E played by Kurt Cobain on MTV's Unplugged has old at auction for $6,010,000 to a buyer who's no stranger to the audio industry. It's now the most expensive guitar ever!
30 Mar 2019
·
Guitars owned by a certain D Gilmour Esq are up for auction this year, getting many of us gear heads pretty excited. The collection is viewable for free in London until 31 March.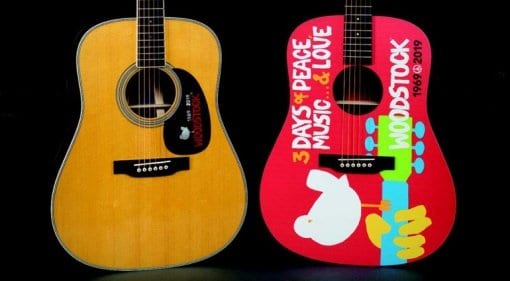 12 Jan 2019
·
Martin is celebrating the 1969 Woodstock festival with the release of two acoustic models. There is one for all budgets and both feature a nod to that classic festival poster.
01 May 2017
·
This Bank Holiday Monday we bring to you a chilled out selection of cool new acoustic guitars, basses and amps, with something for everyone regardless of whether you play 6 string or less...