Love Hulten's CHD-4: Soundscapes from ECGs for Heartchild Foundation
The heart-breaking CHD-4 drum machine is a collaboration between Love Hulten and Teenage Engineering and will be auctioned to support the Swedish Heartchild Foundation.
CHD-4
This remarkable machine is based on echocardiograms from four children with congenital heart disease. The ECG prints, which were gathered from real hospital check-ups, are encoded onto a four-track rotary sequencer. So what you're hearing is the interlaced beatings of these children's hearts. That's both amazing and devastating.
The heartbeats can be played separately or together, and the tracks can be rotated to offset each other in order to discover new rhythms. The output is also displayed on an integrated oscilloscope.
The collaboration with Teenage Engineering can be seen through the make-up of the synthesizer. Evidently, these are POM-400 modules behind the white front panel, which have been completed with red knobs. In some of the videos, there's also the TE OB-4 Loop Radio acting as a speaker and possibly other creative opportunities.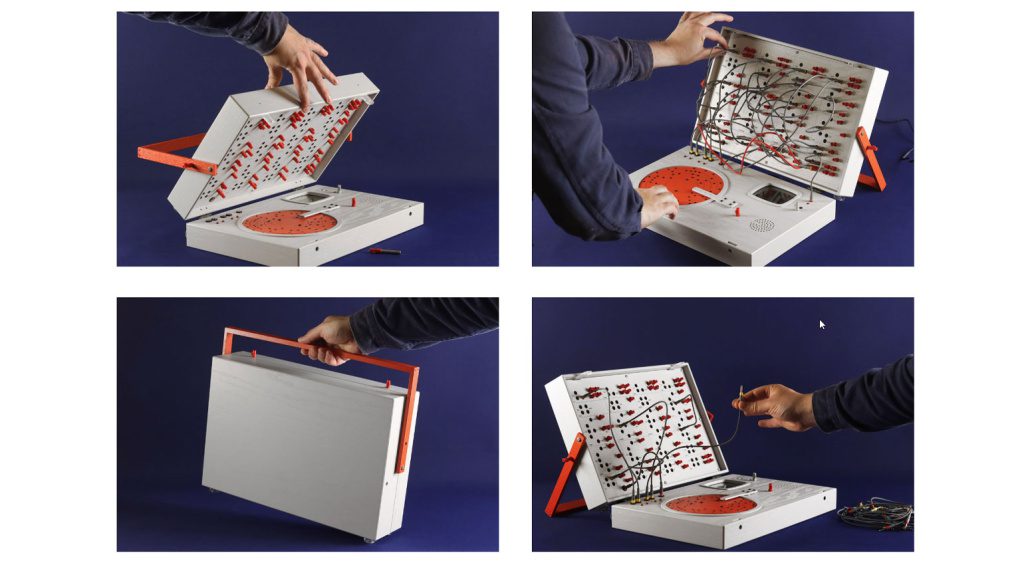 The rotational sequencer is a really evocative and simple idea that's triggering various parts of the synth. The synth looks a little bit underused in the demo, but I'm sure there's more you can do with it.
Love Hulten does extraordinary work.
CHD–4 was created to raise awareness about Congenital Heart Disease, which is the world's most common birth defect among children. The machine will be auctioned out on Valentine's Day 2023 to the highest bidder, with all proceeds donated to the Swedish Heartchild Foundation
Image Sources:
Love Hulten CHD-4: Love Hulten