KORG NAUTILUS AT: Now with added Aftertouch
KORG has announced the expansion of their NAUTILUS workstation range with the addition of two new models sporting the AT suffix. What price added expressivity? Read on to find out…
KORG literally invented the keyboard synthesizer workstation market with the legendary M1. So when KORG release a new workstation, the least we owe them is to prick up our ears and check them out. When the press release dropped into the Gearnews inbox, I grabbed it and perused through the information to find out what amazing new things we were going to see. That first read didn't take long. I re-read it, hoping to find more. Nope, nothing.
Except for two letters. Today, kids, this news article is brought to you by the letters A and T.
KORG NAUTILUS AT
That's right. The new NAUTILUS AT brings us… Aftertouch. Channel aftertouch, at that.
I'm still re-reading the press release in case I have missed something. I'm checking with colleagues but we all agree. Ok, so let's humour KORG and see what we have here. According to the blurb,
…the KORG NAUTILUS is an incredibly versatile synthesizer workstation that feels at home in every imaginable stage or studio scenario. With the new NAUTILUS AT, KORG is going one better by offering the Japanese-made flagship workstation with two aftertouch-capable keyboard variants for the first time: a lightweight premium keyboard with 61 keys, touch dynamics and aftertouch, and a graduated weighted RH-3 Keyboard with 88 keys and hammer action as well as touch dynamics and aftertouch.
KORG NAUTILUS AT Specifications
A lot of words to say, "We've added aftertouch". Oh, they did reprogram all the patches to take advantage of this. That's all folks. The NAUTILUS is still a hugely capable and comprehensive workstation with nine incredibly good sound engines. It still has a pretty decent touch screen and a decent sequencer and arpeggiator. The handy set list mode is still there. You can still record 16 tracks of 24/48 digital audio. And you can still sample into it.
But now you can press the keys a bit harder and use the aftertouch to add some expression. And don't get me wrong. I am a HUGE fan of aftertouch in all its forms and applaud KORG finally putting it in the NAUTILUS. I wish Yamaha would do the same with their MODX+ range. As a direct competitor for the money of gigging musicians, the NAUTILUS just overtook the MODX+ in yet another way.
More Information
But at what price does this functionality come? This is the bit where you sit down and steady yourself with a stiff tipple of your choice.
The MSRP for the new NAUTILUS AT 61 and AT 88 is €2399/£2075 and €3199/£2750 respectively. By my reckoning, that's between €/£500 and €/£700 more than the current, non-aftertouch-capable NAUTILUS'. So the question here is, is aftertouch worth that much to you? And to be clear, there is no NAUTILUS 73 key version with aftertouch.
KORG will also be offering an upgrade service for existing NAUTILUS 61 and 88 owners that will require them to send their NAUTILUS to KORG for a hardware and software upgrade by a KORG engineer. The price includes collection and return.
KORG NAUTILUS 61 Upgrade: £429.00
KORG NAUTILUS 88 Upgrade: £599.00
The KORG NAUTILUS AT 61 and AT 88 will be available from September 2023.
The original, non-aftertouch KORG NAUTILUS is still available to buy. Check out our affiliate links below for more details. You don't pay a penny more, but we get a nice little thank you in return which helps us to keep bringing you the latest news from the world of music technology!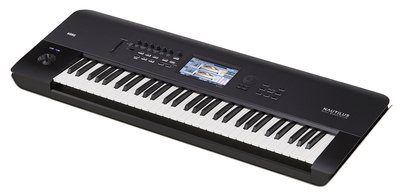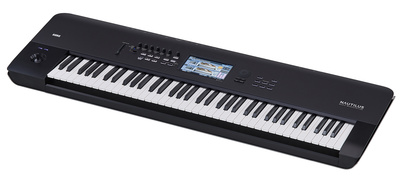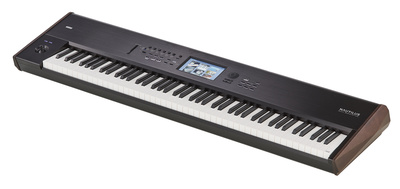 Image Sources:
KORG NAUTILUS AT 88: KORG
KORG NAUTILUS AT 61: KORG