Komplete Now: NI launches $10/m subscription package for selected plug-ins
At long last, Native Instruments has figured out how to open up a piece of its vast Komplete instruments and effects bundle for subscribers. Previously sold the way all software used to be sold (buy once, upgrade later), Komplete gets with the times and is now $10 a month. You can still buy it on a USB hard drive for kicks, though!
Native Instruments releases Komplete Now
As expected, this package gives beatmakers, producers, and creators of all kinds access to some of Native Instruments' defining synths and effects at a low monthly price. For $10 per month (and you can cancel anytime), subscribers get a comprehensive range of production tools, including NI's flagship MASSIVE X synthesizer, the good old BATTERY 4 drum sampler, and three PLAY-series instruments: CLOUD SUPPLY, LO-FI GLOW, and HYBRID KEYS. KOMPLETE NOW also includes RETRO MACHINES MK2 (16 sampled analog synthesizers and keyboards, and the RAUM and REPLIKA effects).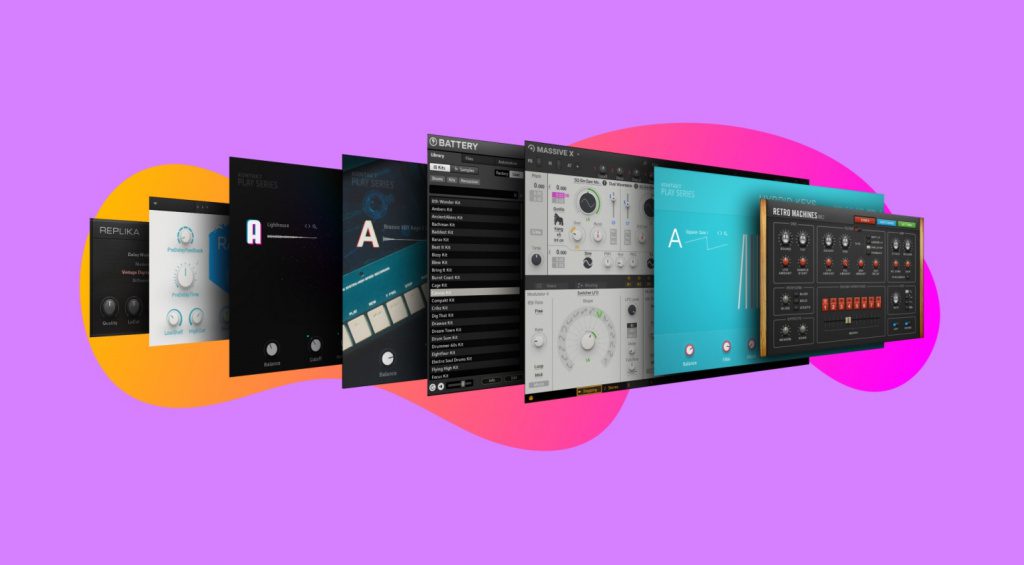 The collection is basically all the Komplete that many of you will ever need. It's far from the whole package, but NI says that the package offer will keep growing with presets, sound packs, effects, and further content updates down the line. First up will be MELTED VIBES, NI's recent Play Series release designed for drill and hip hop.
All in all, NI should have done this at least two years ago, but I take it that the massive restructuring happening alongside running a mega-successful company took its expected toll on product development. Welcome to the subscription fold, Komplete, and have a blessed future!
How much does it cost?
Komplete Now is available from December 8, 2021 at the Native Instruments online shop. Creators can choose to subscribe on a monthly or annual basis, and until January 10th 2022, it'll be available as a three-month free trial. The subscription cost is EUR 9.99 / USD 9.99 / GBP 8.99.
More about Native Instruments and Komplete Now
Video
Image Sources:
NI Komplete Now: Native Instruments