Harley Benton Loyalty Sale 2.0: 25% off for 25 days on 25 products
There's something for everyone in the Harley Benton Loyalty Sale 2.0
Deal
Harley Benton is celebrating its 25th Anniversary in style. By having another 25% discount on 25 products starting today, and it'll run for 25 days until October 14, 2023.
Harley Benton Loyalty Sale 2.0
The new Loyalty Sale 2.0 for Harley Benton's 25th Anniversary will save buyers 25% off the standard pricing of 25 specially selected products from their range.
This sale includes plenty of electric guitars, both right and left-handed. Along with acoustic models including the Custom Line CLP-15M VS, CLP-15E Flame Koa Exotic, and the Hybrid Steel G.
Plus, the TB-70 SBK Deluxe Series bass and the SolidBass 300C bass amp combo.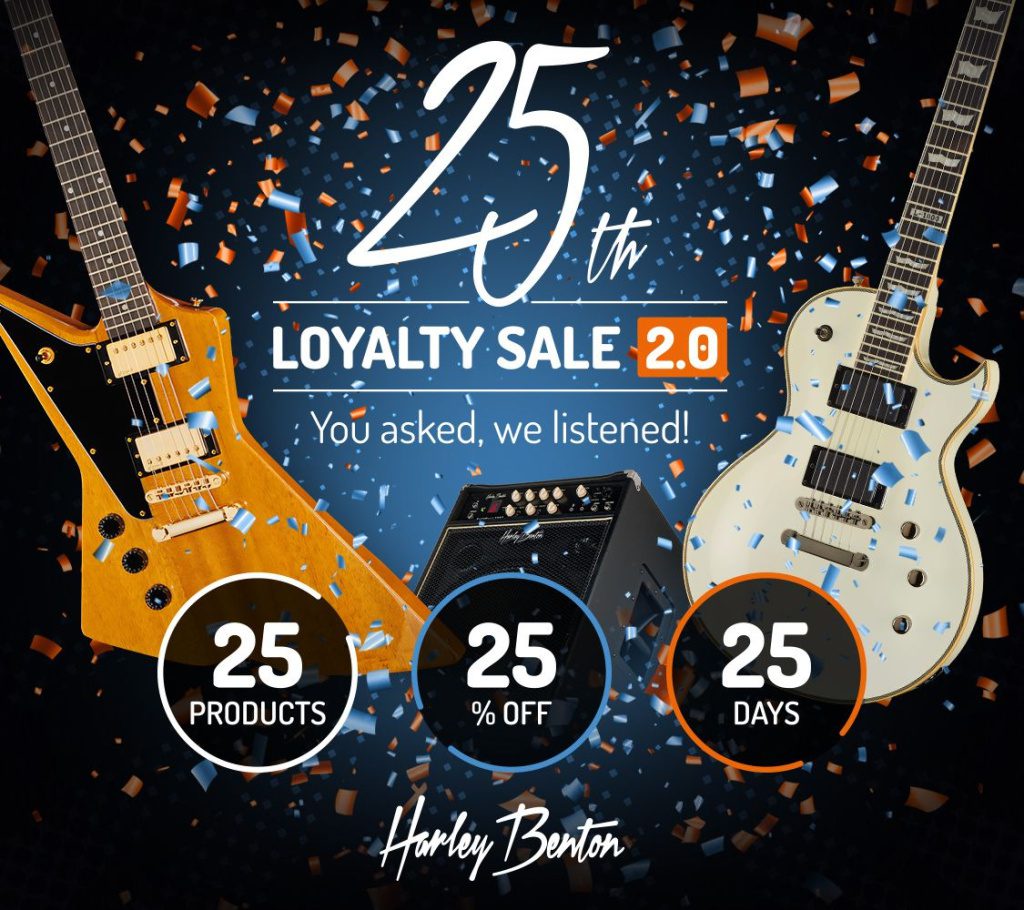 25% off
If you missed out on their last huge 25% off sale, then now could be your chance to grab a bargain.
It runs until 14 October 2023, which gives you just 25 days to get in on the action.
Below are links to all the 25 products in the Loyalty Sale 2.0 available at Thomann.
Thankfully, Harley Benton likes to celebrate their 25th Anniversary in style.
There is something for everyone in this promotion and now could be the perfect time to pick up a new guitar, acoustic, or bass.
More Information
Video
This post contains affiliate links and/or widgets. When you buy a product via our affiliate partner, we receive a small commission that helps support what we do. Don't worry, you pay the same price. Thanks for your support!
Image Sources:
Harley Benton Loyalty Sale 2.0: Thomann