Guitar Gear Gems: Eleutheria Analog Flanger and more
Analogue flangers, tube pickups and lightweight 2x12 combos
Guitar Gear Gems this week features a host of new products, including the latest lightweight Blackstar St James combo. Along with the Ruokangas Valvebucker 2 which could be the most expensive guitar pickup in the world. And the latest ultra-limited release effect from Red Witch pedals in New Zealand.
Guitar Gear Gems
This week Guitar Gear Gems has a selection of new products which should be on your 'gear radar'. First up is the new Blackstar St James 2×12 combo, which they claim is the lightest in the world. Then at the other end of the scale, we check out the Ruokangas Valvebucker 2 which follows on from the original design and adds even more tone, but at a price. Finally, we go down to New Zealand to have a peek at the new limited edition effect pedal from Red Witch.
Blackstar St James 
The Blackstar St James series of amps are designed to be very lightweight, but full of great amp tones. Making life easier for the guitar player on the move, by shaving off as much weight as possible.  Launched in May 2022 this new amp range features weight-cutting measures.
These include the use of custom-wound lightweight transformers, lightweight  Celestion Zephyr speakers and the cabinets using candlenut wood. Which is known for being both light and strong.
2×12 
Now there is a new 2×12 version of the combo, offering 50 watts of tube power. Weighing 16.8kg and with all the features of the St James amp series. As a comparison, they weigh around half the weight of a Fender Twin amp, which should help your back out.
The Fawn-coloured model is powered by 2 x EL34 power output tubes and 2x ECC83 preamp tubes. Whereas the Black version is powered by 2 x 6L6 power output tubes and 2x ECC83 preamp tubes.
Each amp has two channels and an inbuilt reactive load with Cab Rig DSP technology, plus it has an audio interface via USB. A neat set of features and 50 watts is plenty of power for most guitarists in a band.
MSRP – GBP 1249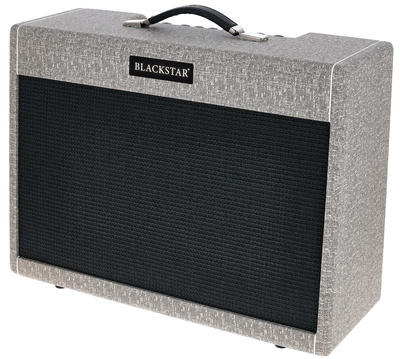 Blackstar St. James 50 EL34 212 Fawn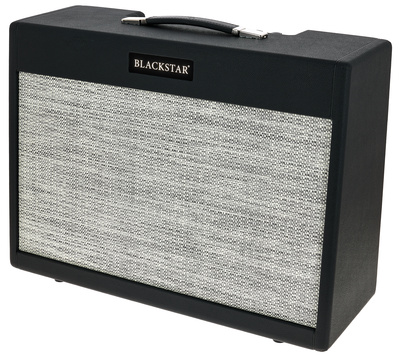 Blackstar St. James 50 6L6 212 Black
Valvebucker 2
The Ruokangas Valvebucker 2 is an update to the original design and could be one of the world's most expensive new (non-vintage) pickups. This is because the Valvebucker Mk2 is not available as a standalone unit, and can only be purchased factory-fitted to a Ruokangas guitar or bass.
Mark 2 Guitar & Bass
Apart from now being part of the guitar/bass, the new Mk 2 has an improved look. As well as a redesigned floor unit that features a balanced output/DI box.
On the guitar version it has standard Volume and Tone controls. Plus, two toggle switches including a six-decibel boost and a Mode switch. The latter switches between Punch, Mellow and Full Spectrum sounds.
Whereas, the bass features knobs for Focus, Volume, Treble and Bass.
Red Witch
Down in New Zealand, Red Witch pedals has announced their latest limited edition run of pedals. Unfortunately, by the time you will have read this, they will have all sold out. The Eleutheria Analog Flanger (try saying that after a few beers) is based around a N.O.S. MN3007 bucket brigade chipset.
It has controls for Resonance, Manual, Width and Velocity all mounted on the top edge. And a glorious graphic on the front of the pedal itself.
All gone???
I love Red Witch pedals and my Deluxe Moon Phaser will never leave my board. This flanger sounds pretty sweet, but they are going to be hard to track down now. Only 39 Eleutheria will ever be built, but you may still find one out in the wild if you are lucky!
As a boutique pedal builder, Red Witch appears to have moved steadily towards more limited runs, and hopefully, this helps the company stay afloat. A lot of boutique pedal companies are feeling the strain lately. Therefore, this limited-run model could be a way around supply issues of NOS and rare components.
This post contains affiliate links and/or widgets. When you buy a product via our affiliate partner, we receive a small commission that helps support what we do. Don't worry, you pay the same price. Thanks for your support!
Image Sources:
Blackstar St James 212: Blackstar
Ruokangas Valvebucker 2: Ruokangas
 Eleutheria Analog Flanger : Red Witch