Fender Mod Shop adds an all-rosewood neck option to five popular models!
Slowly but surely, Fender has been busy expanding its Mod Shop with more and more great options, with the notable addition of the Silverburst finish to its US-made models last year. Now, the company has included an all-rosewood neck option on some of its iconic designs, including both guitars and basses.
Fender Mod Shop: What's New?
Fender's online Mod Shop is a great little tool that allows users to build their own instruments. The website lets you arrange the company's famous American-made designs in multiple configurations, tailoring the guitar to suit your specific style and tastes. A new, fully rosewood neck for five of its models is the brand's latest addition to its Mod Shop options. After last year's superb 'Silverburst' finish option, this latest 'upgrade' is another fantastic step in the right direction for the Californian guitar maker.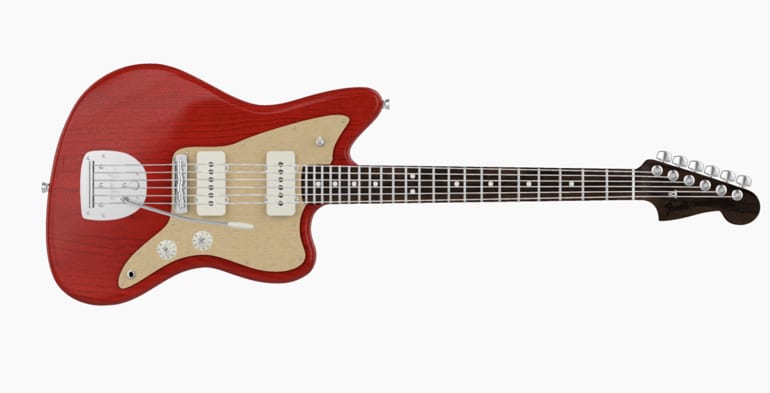 Fender Mod Shop Jazzmaster rosewood neck
Rosewood Neck
The new, all-rosewood neck is available on the Stratocaster, Telecaster, Jazzmaster guitar models, as well as on the Precision Bass and Jazz Bass models. Each neck has a modern "C"  profile with a 9.5-inch radius and vintage-tall frets, and comes with a laser-etched headstock Fender logo. Tonewood debates aside, it certainly gives the instrument a striking appearance.
The Price is Right!
Using the Mod Shop's pricing, a rosewood-necked Stratocaster will set you back USD 1699.99, a Telecaster will cost USD 1749.99, and the Jazzmaster comes in at USD 1799.99. The Precision Bass is USD 1749.99 while the Jazz Bass is USD 1849.99.
Considering that you get to custom design your own instrument, one with a very tasty rosewood neck, I personally think the guitars are priced quite reasonably. If you take into account the cost of the standard Fender American Professional Rosewood Neck Limited Editions models, and factor in that you are also choosing whatever configuration you desire, it works out really well, price-wise.
If you've been hankering after a rosewood neck instrument, head over to the Mod Shop and see how you can make your Fender stand out from the crowd.
More Information
Image Sources:
Fender Mod Shop Jazzmaster rosewood neck: Fender
Fender Mod Shop Jazzmaster Rosewood neck rear: Fender
Fender Mod Shop Silverburst HH Stratocaster with rosewood neck: Fender