Erica Synths Fusion Drone synth modules released – For those that enjoy the madness
Down the rabbit hole is where you'll find these two oddball Eurorack synth modules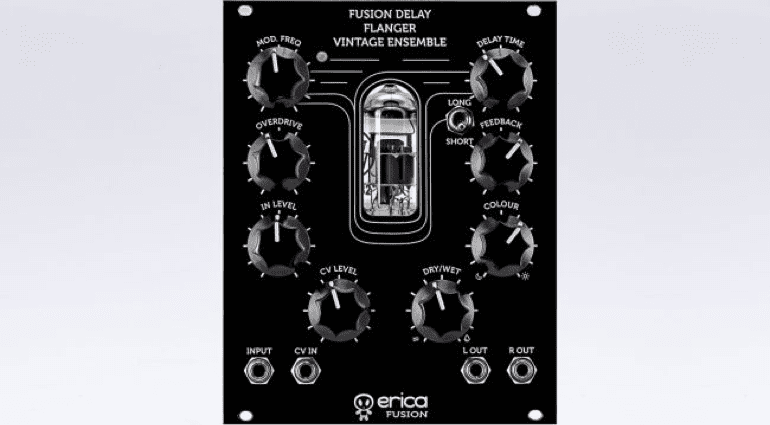 Erica Synths Fusion Delay/Flanger/Vintage Ensemble module · Source: http://ericasynths.lv/en/shop/eurorack-modules/by-series/fusieon-series/fusion-vco/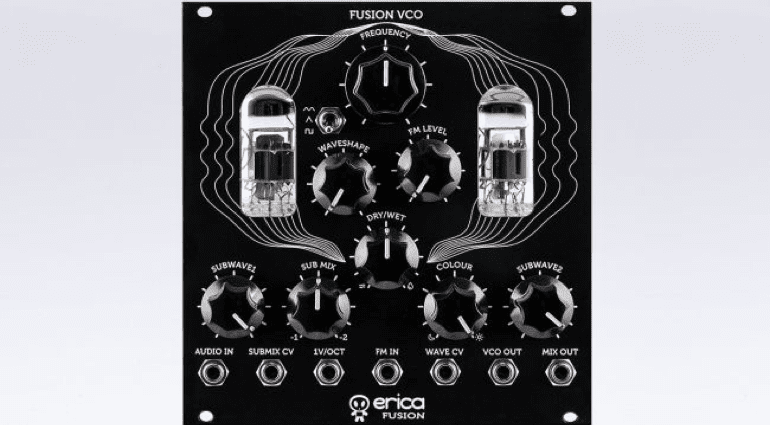 Erica Synths Fusion VCO module · Source: http://ericasynths.lv/en/shop/eurorack-modules/by-series/fusieon-series/fusion-vco/
We reported about the new Erica Synths Fusion Drone earlier in the month as they had just released a teaser video to promote its launch on 11th August. Now it is finally here and we have all the specs and details at last on two of the new drone-making noise machine modules.
Modules
The two new modules are both decidedly 'leftfield' and geared towards soundscapes, not your regular run-of-the-mill synth tones. In fact, they remind me of the sounds on the old Cuckooland sample CDs from the 1990s, which were also very twisted and mind expanding.
Their new Fusion VCO module and Fusion Delay/Flanger/Vintage Ensemble module are designed to allow you to get as 'out there' as possible. Delia Derbyshire would have had something to say about these I'm sure! Both are vacuum tube based design, with the VCO featuring a digital based control (isn't that a DCO?), two Pico utility modules and a ring modulator.
Features for Fusion VCO module:
3 basic waveforms (sine, triangle and pulse) with VC morphing, for example, triangle morphs from sawtooth to ramp

Good 1V/oct tuning for 8 octaves

Vacuum tube based suboscillators -1 and -2 oct

Manual and CV controlled -1/-2 oct mixing

Adjustable suboscillator waveshape

Dry/Wet (VCO/suboscillators) mixing

Passive Lowpass filter for extreme subbass sound

Audio input
Fusion VCO RRP EUR €425 plus tax 
Weird FX
Next up is the Fusion Delay/Flanger/Vintage Ensemble module which is a BBD-based delay effect with a valve for overdriven tones and some added warmth. Again, this module is squarely aimed at those wanting something a little more esoteric and with lots of character. This is an interesting collection of effects in one Eurorack module.
Fusion Delay/Flanger/Vintage Ensemble features:
2 BBD chips (1024 and 4096 stages)
Delay and Flanger effects
Vintage Ensemble Stereo effect
Tube overdrive in the delay output and feedback path
Dry/Wet mixing
Passive low-pass filter for extreme sub bass sound
Fusion Delay/Flanger/Vintage Ensemble RRP EUR  €375 plus tax
Down The Rabbit Hole
I love this kind of stuff, as it really appeals to my senses, as visually it looks beautiful and sonically I could get lost for days in there. My only concern is that I'd have to keep buying all the modules and it'll get expensive, but I'm sure you get what you pay for. There is some nice stuff here to fiddle with when you need some inspiration. Obviously, it will not be for everyone, but if you are odd like me then I'm sure they will appeal. Please watch the video below to get an idea of what to expect from these two oddball modules!
Both modules should be shipping by 22nd August 
Erica Synths Fusion modules details here