Endlesss Studio ready to launch for DAW integrated online jamming
Endlesss has evolved from an App to a plugin for macOS that brings the action-packed cloud-based multi-track looper to the desktop.
Endlesss Studio
We've enjoyed the iOS app endlessly with its live online jamming, fun sounds, loopy creations and community interaction, but now the desktop version is ready to go, well at least on macOS (Windows will follow), and this should take things to a whole new level.
Endlesss studio is an AU or VST plugin that drops straight into your DAW. You can drag-and-drop in audio, integrate it with your tracks and connect up MIDI controllers to make for a user experience that couldn't really be accomplished on a phone.
It comes with a whole bunch of virtual instruments and 23 creative performance effects with instant resampling. The looping and overdubbing heart of Endlesss makes it really easy to come up with complex and creative ideas on-the-fly.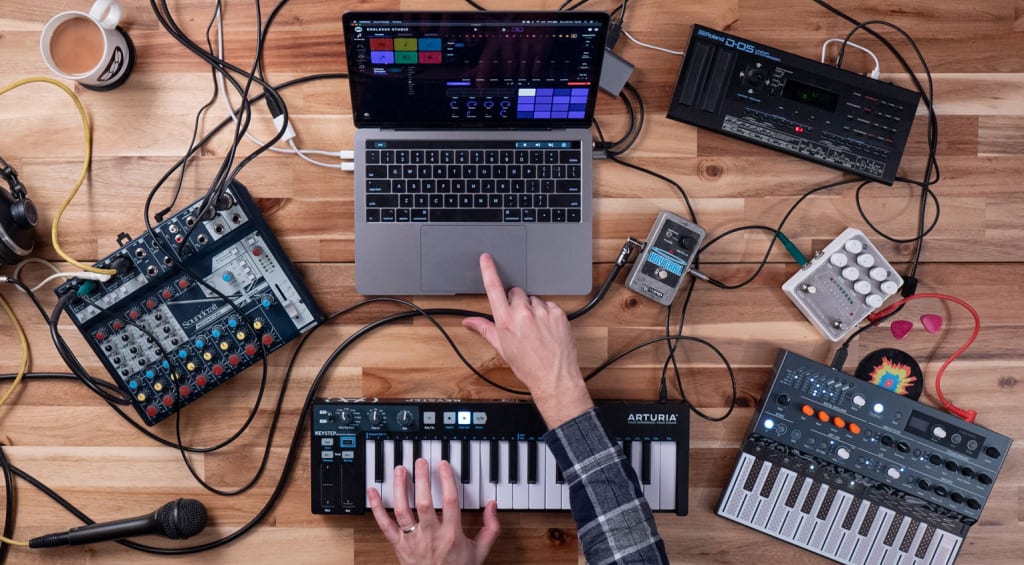 For collaboration it connects seamlessly to your phone and lets you mix in contributions to the Studio and phone app and move between the two.
It's interesting how this works just like the app so they've managed to not lose the immediacy, the fun and the funkiness in the move to desktop. There must have been a temptation to completely rework the whole concept when in fact the way it works on your phone is so brilliant that all it needed was better access to sounds, audio and control – and that's what you get.
Endless Studio is available until 31st March 2021 at $99 / €99 / £79, a 50% introductory discount of the usual price of $199 / €199 / £159. A Windows version is under development and will be available in summer 2021.
More information
Video
Image Sources:
Endlesss Studio: Endlesss Studio