Dunlop adds an auto-return function to the Cry Baby Q Mini 535Q Wah
The brand new Dunlop Cry Baby Q Mini 535Q Auto-Return Wah is an auto-return version of the Cry Baby Mini 535Q, and has four voice-shaping controls for extra flexibility.
Dunlop Cry Baby Q Mini 535Q Auto-Return Wah
Dunlop's latest wah, the CBM535AR has a handy auto-return feature and four additional voice-shaping controls. A Range Selector selects one of four sweep ranges, going from warm, vintage-inspired tones all the way through to more modern and aggressive ones, whilst a Variable Q control adjusts the intensity of the wah. There's also a Volume knob and Boost switch, with an LED that lets you know when it's engaged.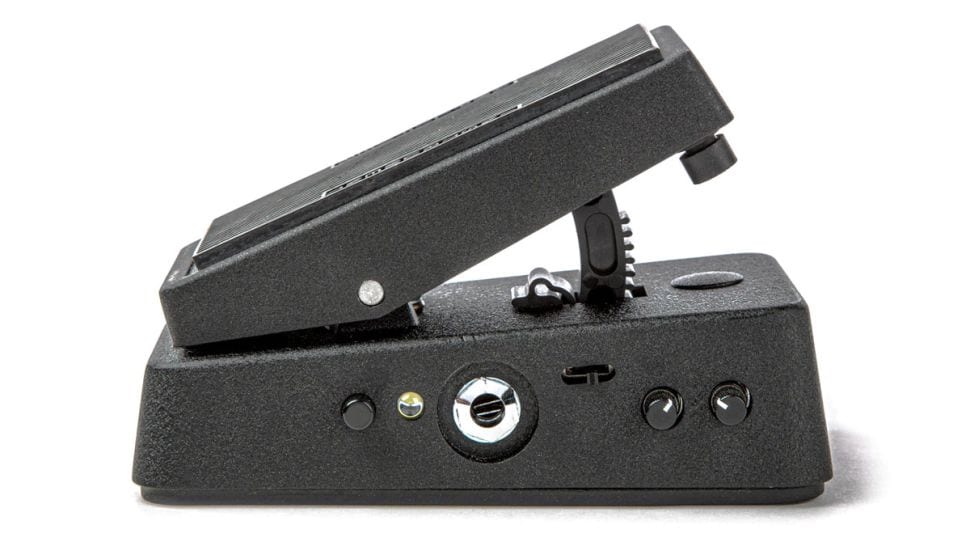 Dunlop CBM535AR
Red Fasel
Inside, the wah utilises the legendary Red Fasel Inductor that we all know and love. So there shouldn't be any compromise here as far as sound is concerned.
In spite of its size, this little wah pedal manages to cram in loads of useful options. It is super small and pedalboard friendly, and at a price that won't break the bank either. If your current pedalboard is crowded because your wah is hogging too much space, this mini wah might be worth looking into.
RRP – USD 149.99
More Information