Deal: Up to 80% off Soundtoys plug-ins!
Deal
If you have some cash to spare amidst this quarantine thing, consider Soundtoys. Our buds at Thomann have a spring sale on all Soundtoys products – still some of the finest effects money can buy. The discounts are deep, reaching up to 80% for individual plug-ins and 39% for the Soundtoys 5 Plugin Bundle.
The people in charge at Soundtoys are former Eventide heads, so if you know what this name stands for, then you know where the Soundtoys stuff comes from. Free trials are on offer, so you have a perfect opportunity to test drive classics like the EchoBoy delay/echo and Decapitator saturator and compressor.
Soundtoys 5 Plugin Bundle
The big mama of this offer includes all 21 Soundtoys plug-ins and requires no dongle for activation. An iLok account and the iLock License Manager are required for authorisation, both available for free. Normally, the bundle costs USD 499 which is still reasonable considering what you are getting. But a big ol' discount is what it is, all things considered!
Soundtoys Effect Rack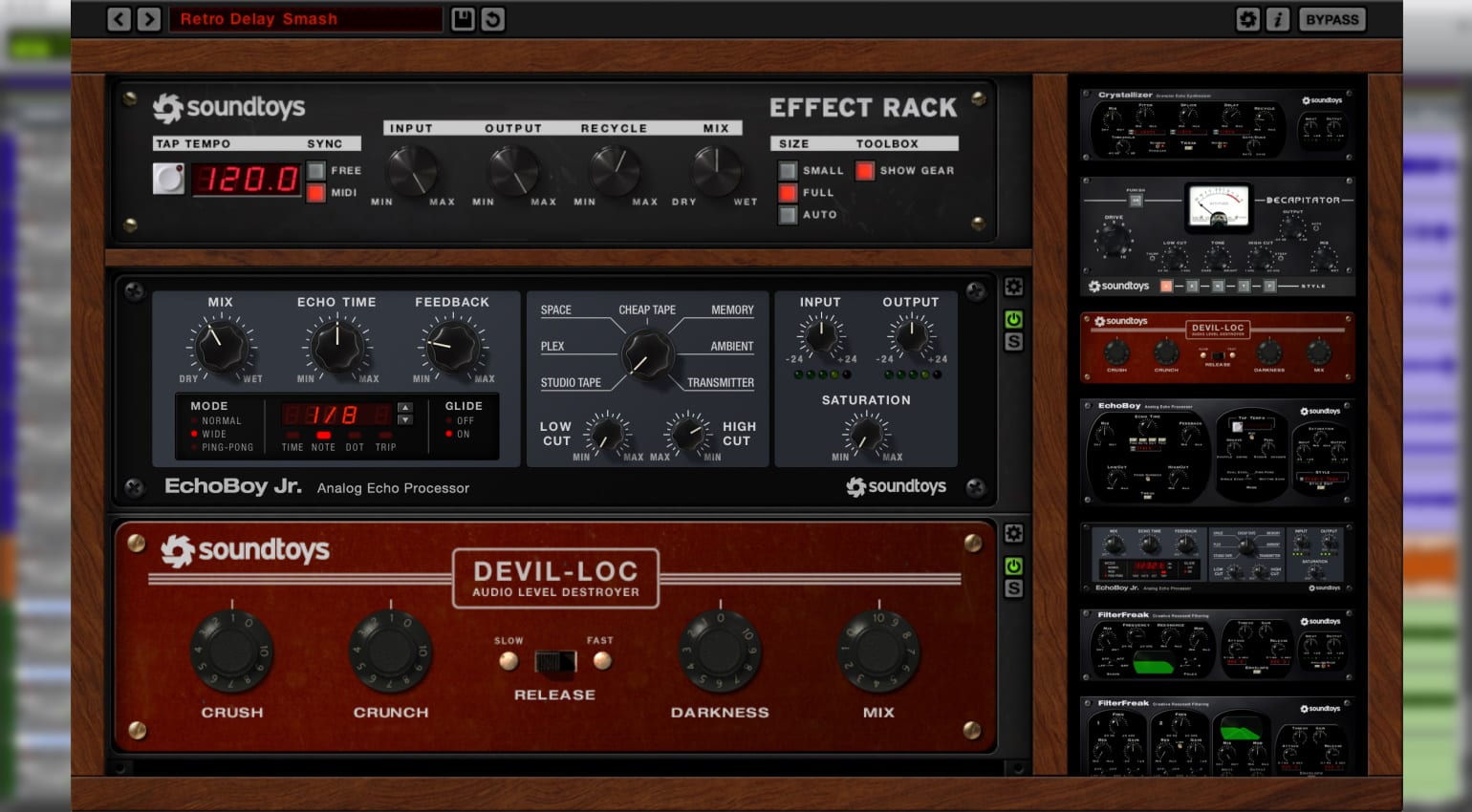 The newest addition to the Soundtoys line-up is the Effect Rack. It lets you line-up FX chains from a single plug-in instance, rather than horsing around a chain of individual plug-ins. A global mix control lets you blend the effected chain with the dry signal and a Recycle control lets you feed back the effect rack output into its input for experimental modulations and sounds. Additionally, the Effect Rack includes as many as 67 presets utilizing its capabilities and providing a jump-off point.
All in all, great stuff! If I didn't have a bunch of taxes to sort out, I'd jump onto this hardcore.
More information
Video
Image Sources:
Soundtoys Effect Rack: Soundtoys / Gearnews