Best free plug-ins for Xmas: Angle, Cloudrum & Combear
Santa is bringing those Christmas gifts to audio maniacs early this year, with three high quality free plug-ins getting released two days before the celebration. We have a tilt eq, a steel drum sampling instrument, and a parallel compression effect meant to increase your audio's impact. Check out the selection and have fun during the holidays!
HoRNet Angle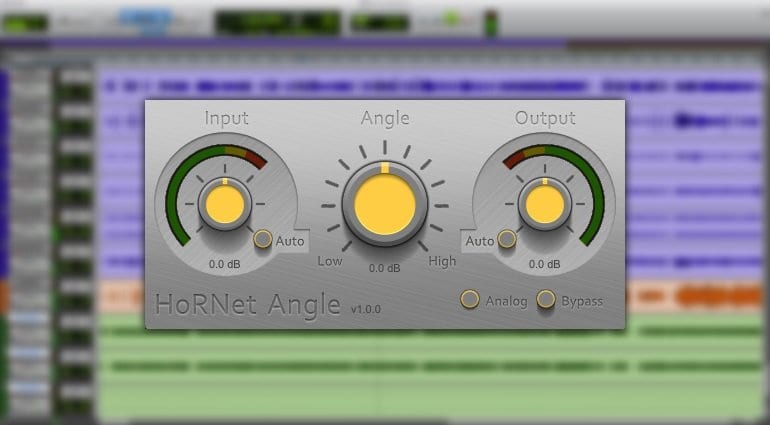 HoRNet Plugins released a nice freebie called Angle. It's a tilt equalizer, which means an eq which shifts tonal balance using a fixed frequency as a pivot. In this case, the freq. pivot is set at 650Hz, and the equalizer itself operates exactly as you'd expect a tilt eq to work – turning the Angle knob to the right increases the high frequencies on the right and attenuates the lower frequencies, while turning it to the left does the opposite.
This type of equalizer is meant to be used for gentle frequency shifts and as a measure for taming excessive low or high-end without resorting to more complicated EQ work. In addition to the Angle knob, there are Input and Output level trim knobs, as well as an analog circuit emulation (derived from HoRNet's AnalogStage plug-in) that makes the sound thicker and richer in harmonics. The plug-in is complete with automatic oversampling for keeping problematic digital artifacts at bay.
Angle is available in AU, VST, and AAX formats for 32 and 64-bit Windows and Mac computers.
More information & download
Cloudrum by Ample Percussion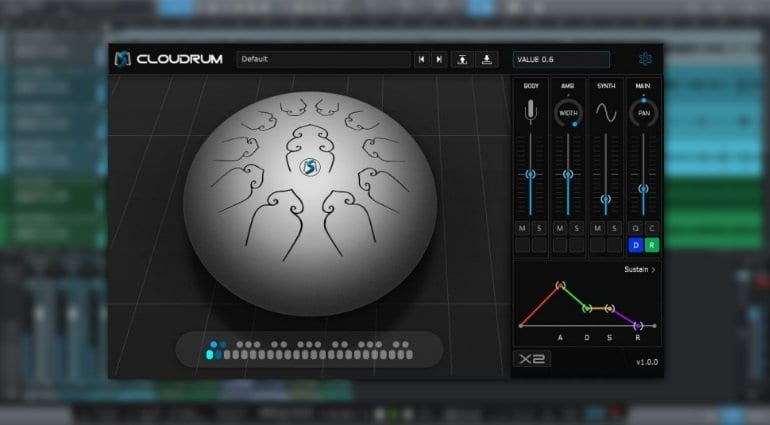 Ample Percussion released Cloudrum, a free sample-based instrument that captures the sounds of a Steel Tongue Drum. With a range of three octaves, the percussion produces an interesting timbre that's worth experimenting with, no matter what genre you are producing. The drum has been sampled with two microphone positions and features four articulations, in addition to as many as 12 sample cycles for each note, which makes for a more natural sound. The user interface looks fantastic, as polished as a paid plug-in would be. The individual layers can be adjusted, along with an ADSR envelope to get the dynamics just right.
Cloudrum is available in VST, AU, and Standalone formats for Windows and Mac computers. An AAX version will be released in the weeks ahead.
More information
Video
ComBear by W. A. Production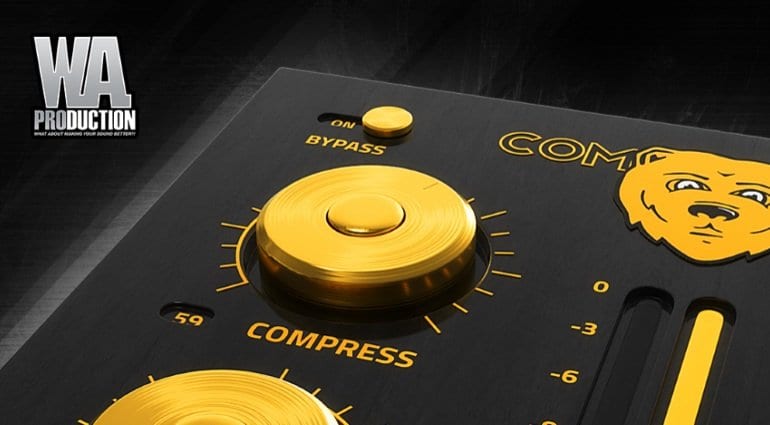 ComBear is a parallel compression effect plug-in with Compress, Mix, Input Gain, Make-Up Gain, and Bypass. The goal of parallel compression is blending a heavily compressed version of the audio together with the original audio, making for a bold and intense sound. That's what the Compression knob does, and the more of the effect you add, the angrier the bear gets. The mix knob controls the amount of effected signal that's added to the dry signal. The rest of the controls are pretty self-explanatory. It's a fun free plug-in to make your audio tracks sound bigger and bolder.
More information
Video
Image Sources:
Hornet Angle Free tilt EQ plug-in: Hornet Plugins
Ample Percussion Cloudrum: Ample Sound
WA Production ComBear plug-in: W.A. Production