Akai LPK25 and LPD8 Bluetooth MIDI controllers revealed on Amazon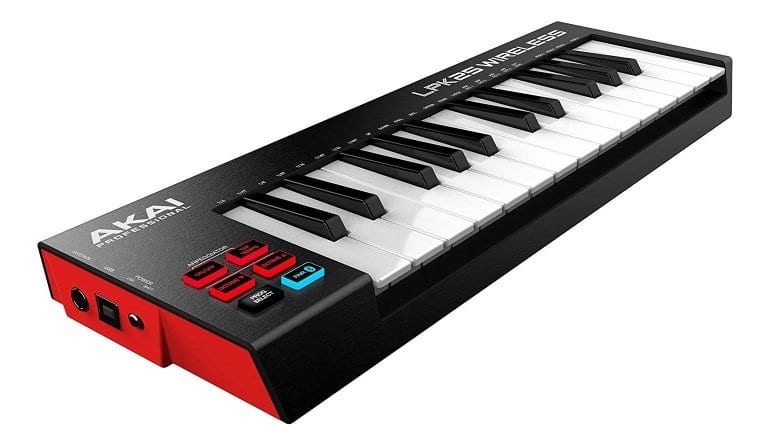 Akai LPK25 Bluetooth keyboard controller · Source: https://www.amazon.com/Akai-Professional-LPK25-WIRELESS-Bluetooth/dp/B01J66AM0G/ref=pd_sbs_267_1?_encoding=UTF8&pd_rd_i=B01J66AM0G&pd_rd_r=ZK9BCWR5C89MRHZ71P2X&pd_rd_w=Pqdf3&pd_rd_wg=kPtkQ&psc=1&refRID=ZK9BCWR5C89MRHZ71P2X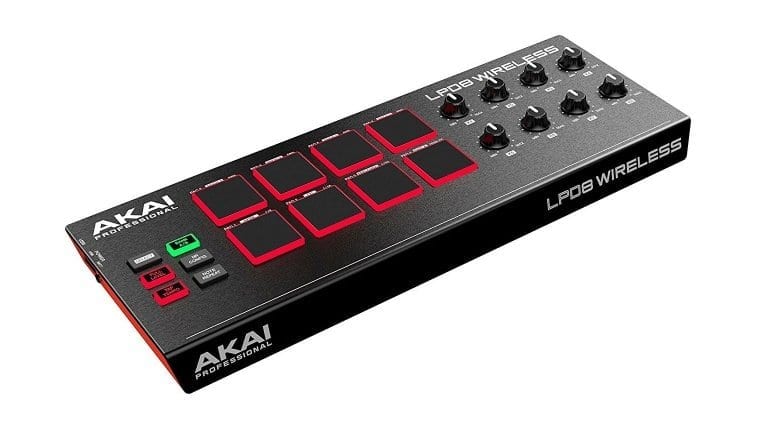 Akai LPD8 Bluetooth MIDI controller · Source: https://www.amazon.com/Akai-Professional-LPD8-Wireless-Controller/dp/B01J669NWY
Although there is no officially released information from Akai currently available, Amazon.com and Sweetwater appear to be selling a pair of new Akai Bluetooth controllers. The controllers in question are the LPK25, a 25-note mini controller keyboard, and the LPD8 pad and knob controller. They look very mobile and laptop bag friendly, but their key ingredient is that they support wireless Bluetooth MIDI.
LPK25
Unsurprisingly, this unit has 25 keys, and it comes in a small and slightly chunky box with exciting features such as octave up/down and a sustain pedal socket. Although it does have an arpeggiator, which is nice. There is a USB socket for those who are lacking in Bluetooth ability, or are running Windows, because sadly the wireless ability is only on iOS and MacOS. It's a cool-looking little keyboard that apparently redefines the entire nature of portability – provided you're making music on Apple devices.
LPD8
Slightly more interesting is the LPD8 pad controller. It's got 8 backlit pads, 6 buttons and 8 knobs to play with – sounds like fun. It has a function where you can set the velocity to "loud" so your beats will always be banging. There's also a note repeat button for… repeating notes. Looks like a useful box but, again, the wirelessness is only for iOS and MacOS. Amazon.com offer the older wired version as an option, which is a little bit odd.
Both units can take batteries while running Bluetooth, or suck power the old fashioned way over USB.
They are $99 each and appear to be available now in the USA but there is no information on UK release at this time. Hopefully more information will soon become available on the Akai Professional website.