Top 5 Best Condenser Microphones 2017
When it comes to recording detailed, lively vocals, a condenser microphone is often the first choice – and for good reason. 2017 saw some action in the department, with manufacturers of all sizes introducing new models of wildly different prices. The trend, though, is towards technology growing more affordable. USB condenser microphones with metal bodies and inexpensive replicas of famous vintage mics were spotted over the past 12 months, and that's a good thing! Without further ado, here are our five favourite condenser microphones from this year.
Lewitt LCT 540 SUBZERO
Austrian manufacturer Lewitt went and asked partnering artists and producers – what do they want in a condenser microphone? The result is the LCT 540 SUBZERO, a technical tour-de-force that's so quiet, Lewitt apparently had to modify its self-noise measuring equipment to be able to correctly test its flagship mic. Sound-wise, the LCT 540 SZ is clean and modern-sounding, and has switches for hi-pass filtering (80Hz & 160Hz) and padding (-6 or -12dB). With its specs, the microphone is ideal for capturing the human voice, but it would also be a good fit for any instrument.
Earthworks SV33
The EW SV33 is designed for pure, uncolored reproduction of sound. It employs a 14mm capsule, hand-tuned circuitry, and a patented polar technology where the cardioid pattern is consistent at up to 80 degrees off-axis. This means singers can move almost freely in front of the mic with no impact to the quality of timbre or level. Sound coming from the rear of the mic is automatically rejected. The 2399 USD price tag isn't for every pocket, but as a high-profile condenser microphone, the live show-friendly SV33 kills it.
Warm Audio WA-47jr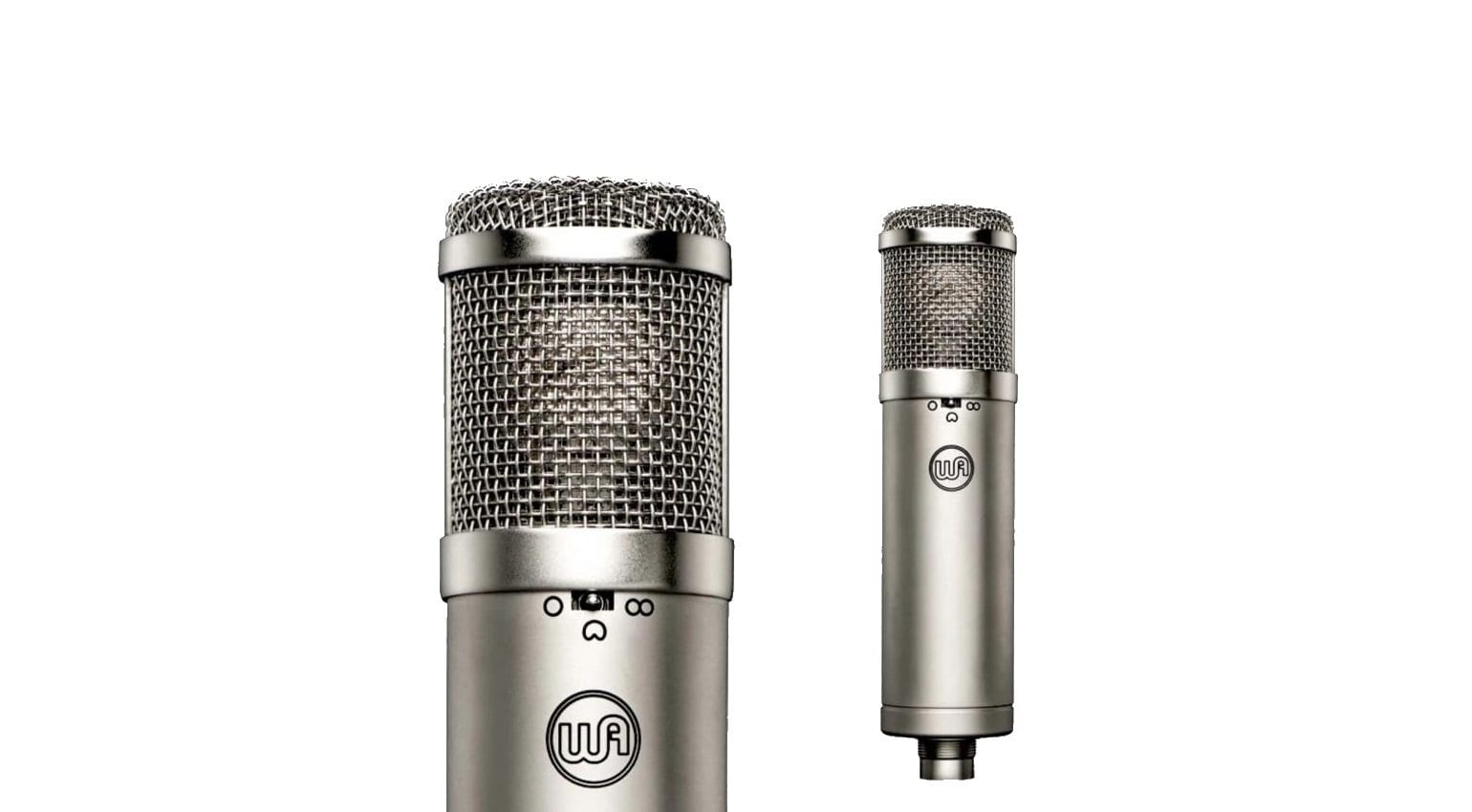 Yes, it's a replica, but one that's seriously interesting. The WA-47jr is made to deliver everything that makes the Neumann 47 what it is – one of the world's classic, go-to vocal condensers – at a 300 USD price point. To achieve this, Warm Audio came up with a transformer-less design, a custom capsule reproduction, used quality parts by reputable manufacturers, and did a recreation of the original's hole pattern and frequency curve. The resulting sound is described as "very similar" to a real U47, which is commendable.
WeissKlang V17
With patented TransHarmonic technology on board, the German maker's V17 condenser mic combines the characteristic warm coloration of tubes with the precision benefits of transistors (like low noise, extended dynamic range, and greater resolution). Give it a gold-sputtered, edge-terminated capsule with a fixed cardioid pattern, and a frequency response that covers the whole spectrum of human hearing, and we're gold. We can see the V17 becoming the next "made in Germany" hit microphone in the months ahead.
Audio-Technica AT5047
The AT5047 has an innovative design with four (in effect) capsules inside of it. This helps achieve a large surface area for better reproduction of low frequencies and enhanced dynamic response. At the same time, each diaphragm is still small enough to accurately capture fast transients. Adding an output transformer to the concoction, Audio-Technica achieved a natural-sounding microphone with a saturated and warm tone.
Image Sources:
The LCT 540 offers exemplary technical specs, Lewitt claims: Lewitt
The Earthworks SV33 condenser microphone is made for serious singing: Earthworks Audio
Warm Audio WA-47jr: Warm Audio
WeissKlang V17: WeissKlang
Audio-Technica AT5047 Microphone: Audio-Technica