Thomann restores door-to-door pricing for UK customers
From 1 July 2021, all prices on Thomann's UK website will be inclusive of VAT, fees and customs duties. No more paying VAT and fees to couriers! From now on, UK customers will be paying the price they see on the website. 
Door to door pricing at Thomann for the UK
Urgh! Yeah, sorry, we're going to have to mention Brexit! I think we can all agree that post-Brexit, you'll have found it more difficult buying from Thomann or other gear vendors based in the EU if you live in the UK. The introduction of customs duties between the UK and the EU has undoubtedly been confusing. Until now you would need to pay VAT and customs fees to the courier before delivery.
Nevertheless, our affiliate partners at Thomann have been working their lederhosen off trying to come up with a solution. Now, from July 1st, the price you see on Thomann's website is the final price you pay. Hurray for door-to-door pricing!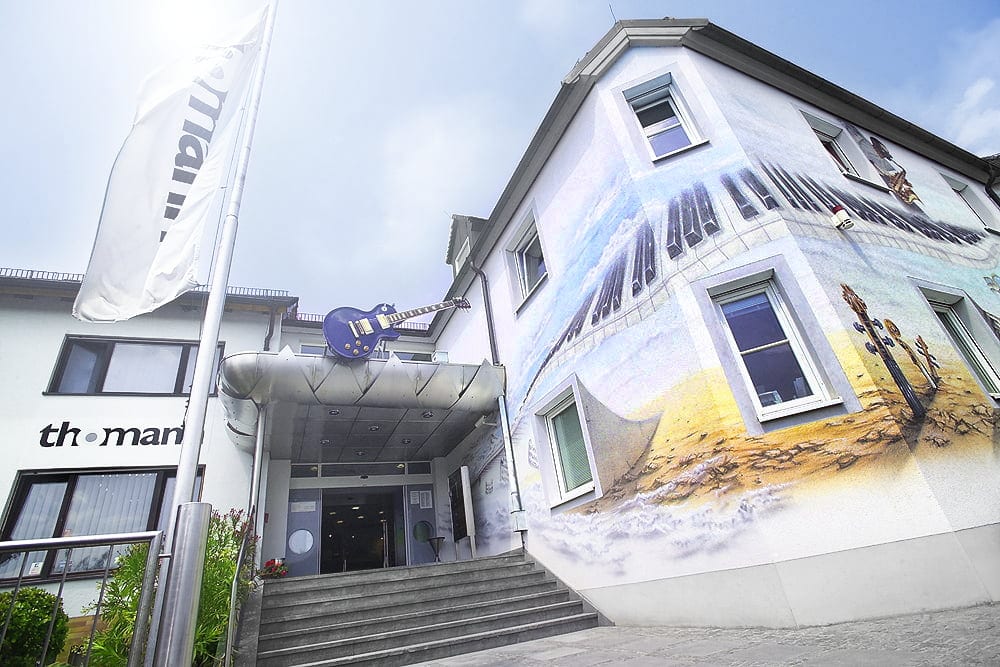 Will I still have to pay customs duties?
So what's the deal? Won't you still have to fill in customs paperwork and so on? Thankfully, no! Final pricing means no additional VAT is applied after the order has been placed and no handling fees and VAT paid to couriers.
You can now enjoy the convenience of knowing that the price you see at the checkout is the total price you pay. VAT (20%)* and handling fees are now factored into the final online price so you don't pay more. Simple. There'll be a flat shipping fee on orders below 149 GBP of 8 GBP applied before checkout, but that's it.
Thomann has teamed up with UKMail as their primary UK courier. Orders should arrive at your door faster and you will still receive detailed tracking information from Thomann's warehouse in Germany, wherever you are.
* The Channel Islands of Guernsey and Jersey remain VAT free regions. Shipping fees may apply.
What About Returns?

Does this affect returns? No, Thomann still offers the same 30 Day Money Back Guarantee and 3 Year Warranty as before. I'm sure you'll agree that this is great news all-around., No more time-consuming calculations regarding VAT, no more worries about unexpected customs charges. Just the same old service you've come to expect from our friends at Thomann.
More about Thomann and door-to-door UK pricing
Image Sources:
Thomann Building: Thomann