3 Results for "TS808"
Godlyke Distributing Inc. has announced an "extremely limited" run of a hundred Tamura-modded Ibanez TS808 TubeScreamer.
The new EarthQuaker Devices Plumes pedal is their interpretation of the classic green Tubescreamer circuit. But has it got what it takes to make you want to buy one?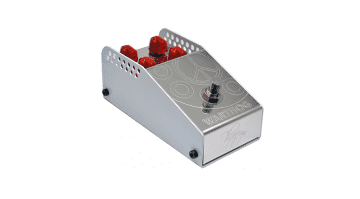 ThorpyFX have just announced The Warthog Distortion pedal and the PeaceKeeper Low Gain OverDrive pedal. With will be available in February 2016.