SynchroArts RePitch: new pitch editor from the VocAlign team
Deal
SynchroArts RePitch is a brand-new product from the team known for VocAlign, the saving grace of quickly tightening-up double and multi-tracked performances. According to the developer, RePitch sets "a new standard for vocal pitch editing tools", which is a bold choice of wording! Let's see what the product has to back it up with…
SynchroArts RePitch
RePitch can instantly snap vocal tracks to any scale or make detailed pitch, timing, and vibrato changes. It is envisioned both as a competitor to the prevalent Melodyne and as a companion to VocAlign Ultra where both plug-ins work to simultaneously tune and sync multiple vocal layers. The connection protocol between the two is the developer's proprietary SynchroLink technology.
By connecting to VocAlign Ultra, RePitch can instantly transfer any pitch and timing changes to multiple doubles in real-time. This could really save hours of manual labor and frustration. But RePitch is also said to sound as natural as possible, letting producers remove flaws and imperfections without ruining the original feel of the performance.
Also available is instant pitch correction, powered by SynchroArts' advanced musical note detection technology. The initial automatic edits can happen in seconds, but if you need more detailed editing, a suite of manual tools is provided for further tweaking.
Additional features include pitch, sibilance, and breath editing; formant shifting, scale detection, fully-resizable GUI, SynchroLink, and ARA2 support.
Price and availability
RePitch is on sale at 30% off for GBP 125, down from the introductory GBP 178. Crossgrades and education offers are also available. Two activations are included with each license and all iLok Copy Protection options are supported (no iLok USB dongle is required). Owners will also get any paid upgrades for free in the first 6 months.
A demo version can be downloaded from the developer's website. The software is provided in 64-bit plug-in formats "as supported by the host editor". In other words, you should be able to run RePitch inside pretty much any DAW for Windows or macOS.
You can purchase the various editions of SynchroArts RePitch from our affiliate partner Thomann *: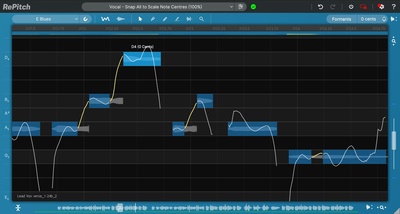 Synchro Arts RePitch Standard Download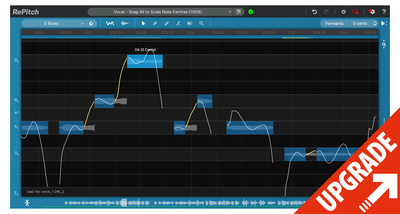 Synchro Arts RePitch Crossgrade Download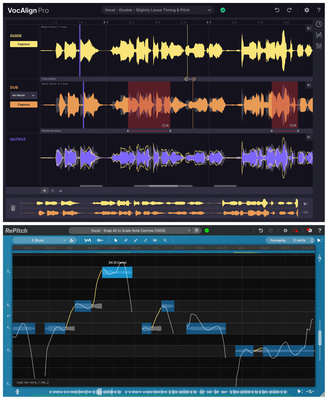 Synchro Arts RePitch and VocAlign Ultra Bdl Download
Learn more about SynchroArts RePitch
Videos
* This article contains affiliate links to help us fund Gearnews. If you buy something through these links, we will receive a commission. Don't worry, the price for you always stays the same. Thank you for your support!