SSL Big SiX speculations: 12-channel analog mixer with USB audio?
A new SSL mixer, of the kind mere mortals can buy outta a paycheck or two for their project studios, has been leaking left and right since early September. If you have been lurking here and there on the Internet, you may have caught a glimpse of what the SSL BigSix is about, from (now deleted) dealer listings that went online prematurely. It was all placeholder pages, so no product shots or anything, but nothing out of what was published seemed too unrealistic.
We kind of held off on reporting these leaks because – when possible – we'd rather wait for more reliable intel to show up in place of parroting stuff off of message boards. However, speculating about new SSL hardware is always worthwhile. Especially if it's something like this – a 12-channel mixer that's SSL in and out, at a 4-figure price tag. In the age of harkening back to all things analog, especially saturation and summing, such a prospect sounds especially exciting! So, here's our little bit of gear fanfic – or perhaps we should call it a premonition – regarding the SSL Big SiX specs, price, and availability. As with any and all such musings, these belong firmly in the "speculative, but plausible" department.
Solid State Logic Big SiX specs, price, and availability predictions
Based on the crumbs of leaked information and our knowledge of the SSL SiX, we envision the Solid State Logic Big SiX as at least twice the little desk – so a 12-channel analog mixer. How the manufacturer has configured these channels is anyone's guess, but we can safely assume the following: if the SSL SiX is a 6-channel mixer with 2 SuperAnalogue mic preamps, then the Big SiX ought to get 4 of these. The same logic would apply to the stereo channels – the SiX has 2 stereo pairs, the Big Six might get 4 (so 8 mono channels).
In terms of on-board processing, we don't expect the Big SiX to trump the little one with lavish choices. However, I think SSL could make use of the increased real estate and the mixer's more visibly professional purpose to expand the 2-channel parametric EQ and  a 1-knob compressor from the SSL Six with further tweaking options. Additional insert points to patch in external gear would also come in handy. However, the more the Big SiX is able to do, the busier a mixer it becomes, and also costlier. We're thinking SSL will want to be prudent in terms of decking out the Big SiX – while making sure it stays true to its name, of course.
Another area SSL can home in on and refine is the monitoring section – stuff like talkback, additional cue feeds, and at least 1 more headphone output would be quite welcome. Another considerable improvement would be the addition of USB audio – now could be just the right time for the manufacturer's digital audio efforts to trickle down to its mixers.
In terms of price and availability, the SSL Big SiX must be coming quite soon, seeing that it's already made rounds at several dealer pages. In line with its "twice the SSL SiX" approach, we'd apply the same logic to the mixer's price (so make that around EUR 3K). It's a pricy desk, but it's an SSL mixer you can buy without spending thousands of euros on a large-format console.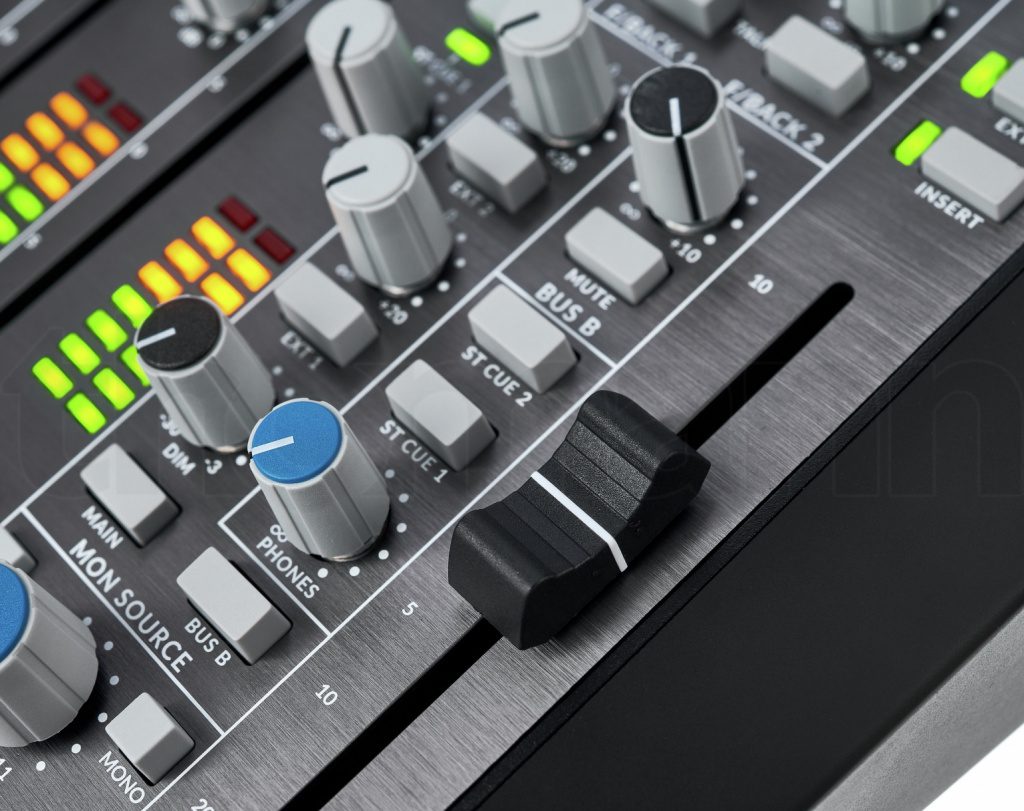 We'll have you knowing more about the SSL Big SiX the moment we get updated or official infos. In the meantime, let's hope everyone keeps safe and gets their gear on time this Christmas!
More about SLL and BigSix
SSL SiX Video with audio examples
Image Sources:
SSL SiX close-up: Solid State Logic