Puremagnetik Paradigm: A spaced-out synthscape generator with moving spheres
Puremagnetik, a label, developer and all-around creative powerhouse within the experimental electronic realm, has released Paradigm. It's a new addition to the Lore subscription plan (USD 9 per month or USD 89 per year) which brings fresh content like this each month. It's a generative instrument that sounds totally spaced out… literally.
Puremagnetik Paradigm
Paradigm kind of expects you to let it do its thing with minimal supervision. You can enter MIDI notes to change pitch, and choose from 16 scales and modes (if you happen to care about any of that stuff). You can also shift the spheres around to adjust relatively abstract qualities like timbre, color, and density. Left to its own devices, Puremagnetik's creation generates ethereal, glacial resonances and textural synthscapes. It gets even better once you start automating the spheres. My advice: blaze a phat one and tune in to mother Universe's parables emanating from your monitors…
By the way, all of Puremagnetik's Lore content is open-source and available on Github. So if you feel like messing with it, they let you do that. Cool cats! Oh, you can also render the output from Paradigm to an audio track and mess around with it as part of your production endeavours. It would have been a little awkward otherwise.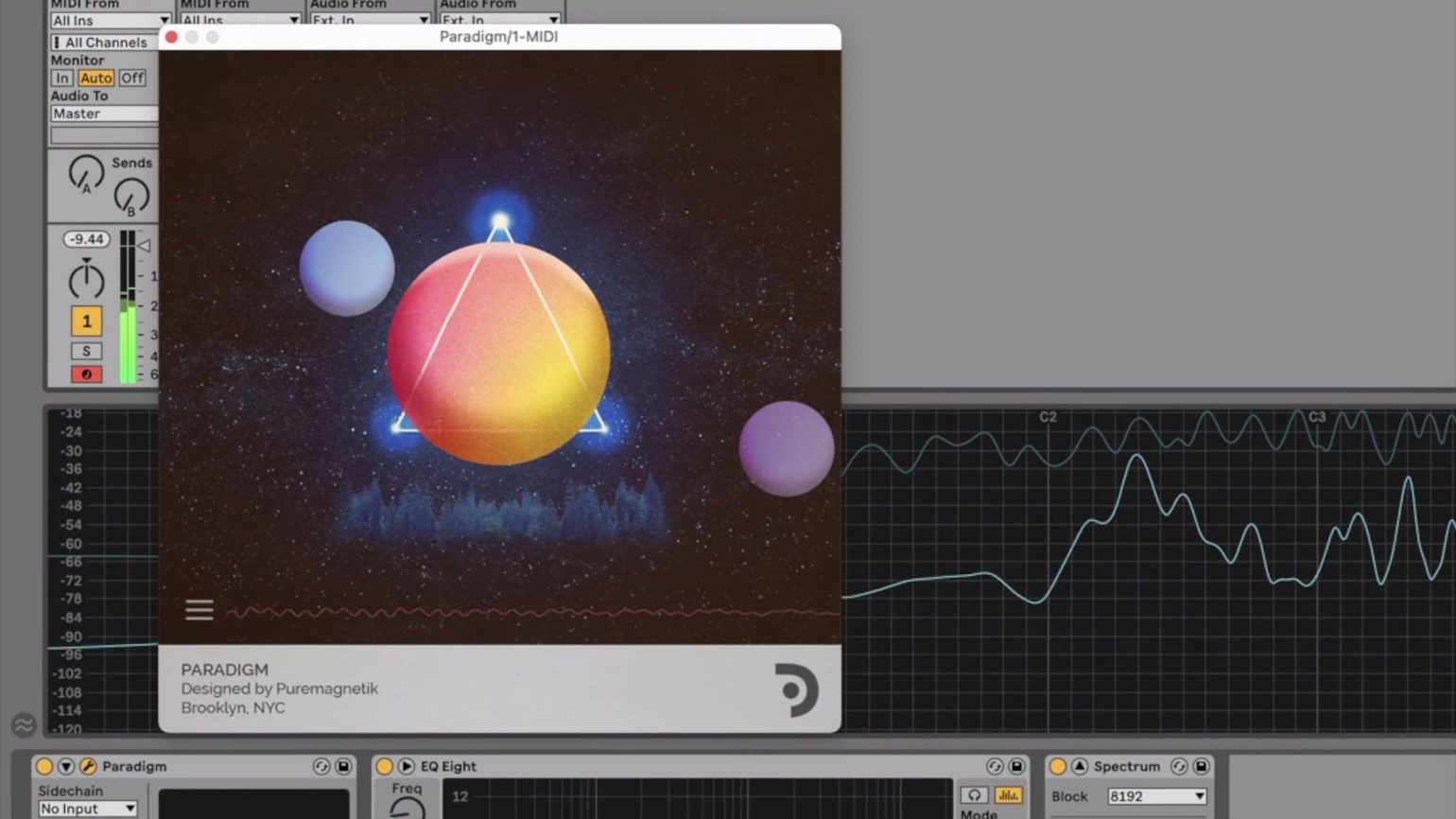 Price and availability
Paradigm is part of Puremagnetik's Lore subscription. It runs USD 9 per month or USD 89 per year, and you can also get in via Patreon.
More information
Puremagnetik Paradigm – Video
Image Sources:
Puremagnetik Paradigm: Puremagnetik