New Roland TR-8S/TR-6S firmware brings more drums, FX and probability
Roland has added a bunch of new FM drum modules with full editing, a random kit generator, probability and some new effects to the TR-8S and TR-6S rhythm performers with the 2.5 and 1.5 firmware update.
We all like updates
The TR-8S has been around quite a while now, so it's great to see it getting a decent update. The newer TR-6S also benefits from the same additional features making it quite a groovy little machine. All of the new features can be accessed in the device itself or via the updated TR-EDITOR where you can get deep into the FM parameters. Let's check out the details.
FM Drums
FM drums arrived in the last update, but this bunch of all-new FM-based drum modules come with editable parameters. You get a kick, snare, tom, clap, percussion sound (whatever that means) and cymbal. All of them can be edited, so you can fudge your way to them via the front panel or pull them out to the TR-EDITOR.
Probability
Probability humanises rhythms by introducing our uniquely human ability to mess things up. This update to the sequencer lets you add not just step but sub-step probability to every event. You'll find a new probability value for each step which defaults to 100%, so it always plays. Pull that down to reduce the probability of that step or sub-step firing.
Random Kit
It's a fun idea. Hit a button and the loaded kit randomises for some very unintentional sonic variations. This also applies to instruments.
Effects
There are four new Master FX options to choose from. There's a Tone Fattener, Pitch Shifter Delay, Vinyl Simulator and the Ha-Dou Reverb.
Update your firmware now
All in all they feel like a decent selection of new features which will bring some added spice to your rhythmic programming. These firmware updates are free and available now from the Roland website.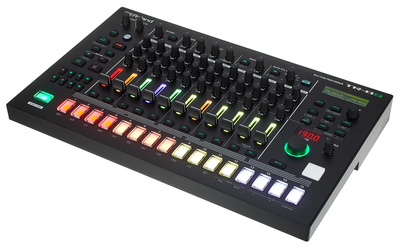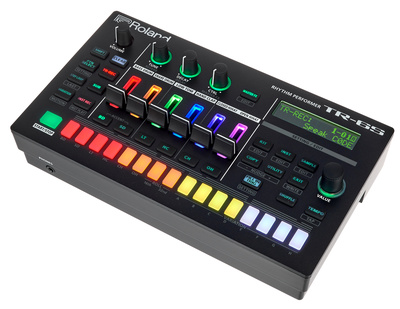 Roland TR-6S Rhythm Performer
Image Sources:
Roland TR-8S: Roland
Roland TR-6S: Roland