NAMM 2020: MXL Revelation 2 multi-pattern tube condenser mic
Approximate reading time: 55 Seconds
Marshall Electronics-owned MXL took to NAMM 2020 to announce the Revelation 2. This is a variable pattern tube condenser microphone that's based on a classic design with an EF86 pentode tube. Think of warmth and mid-range detail when picturing how it sounds.
The condenser features a 6-micron dual gold-sputtered diaphragm and is wired with Mogami cables which have become synonymous with fidelity. The pattern selection knobs let you transition between cardioid, omni, figure of 8 and everything in-between. So this mic can record virtually anything, provided you like the vintage character. Max SPL is rated at 138dB, which is very good for a sensitive condenser.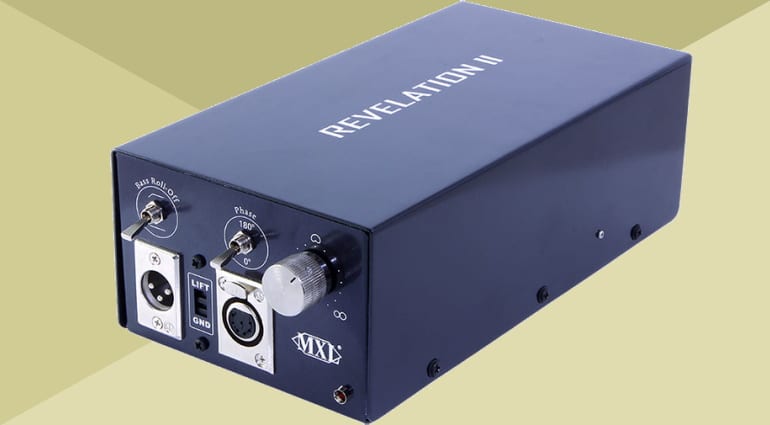 Like any tube mic, the Revelation 2 comes with a proprietary power supply. Sold in Dark Violet and Black Chrome, it weighs a hefty 907 grams (2 lbs). A badass mic, all-around, that ships with 7-pin and XLR Mogami cables in an aluminum flight case.
All that for just USD 500 sounds like a phenomenal deal, so let's hope the preliminary dealer listing turns out to be accurate! The release date isn't known yet, but it's probably a little after NAMM.
More information