NAMM 2019: sE Electronics V Kick and V Beat drum recording microphones
NAMM 2019 season is in full swing with another prolific brand, sE Electronics, announcing new products ahead of the event. These are two new drum recording and live sound microphones, the V Series, comprising the V Kick and V Beat. There's also the new V Clamp drum mic mounting system. Let's look into the specifics!
V Kick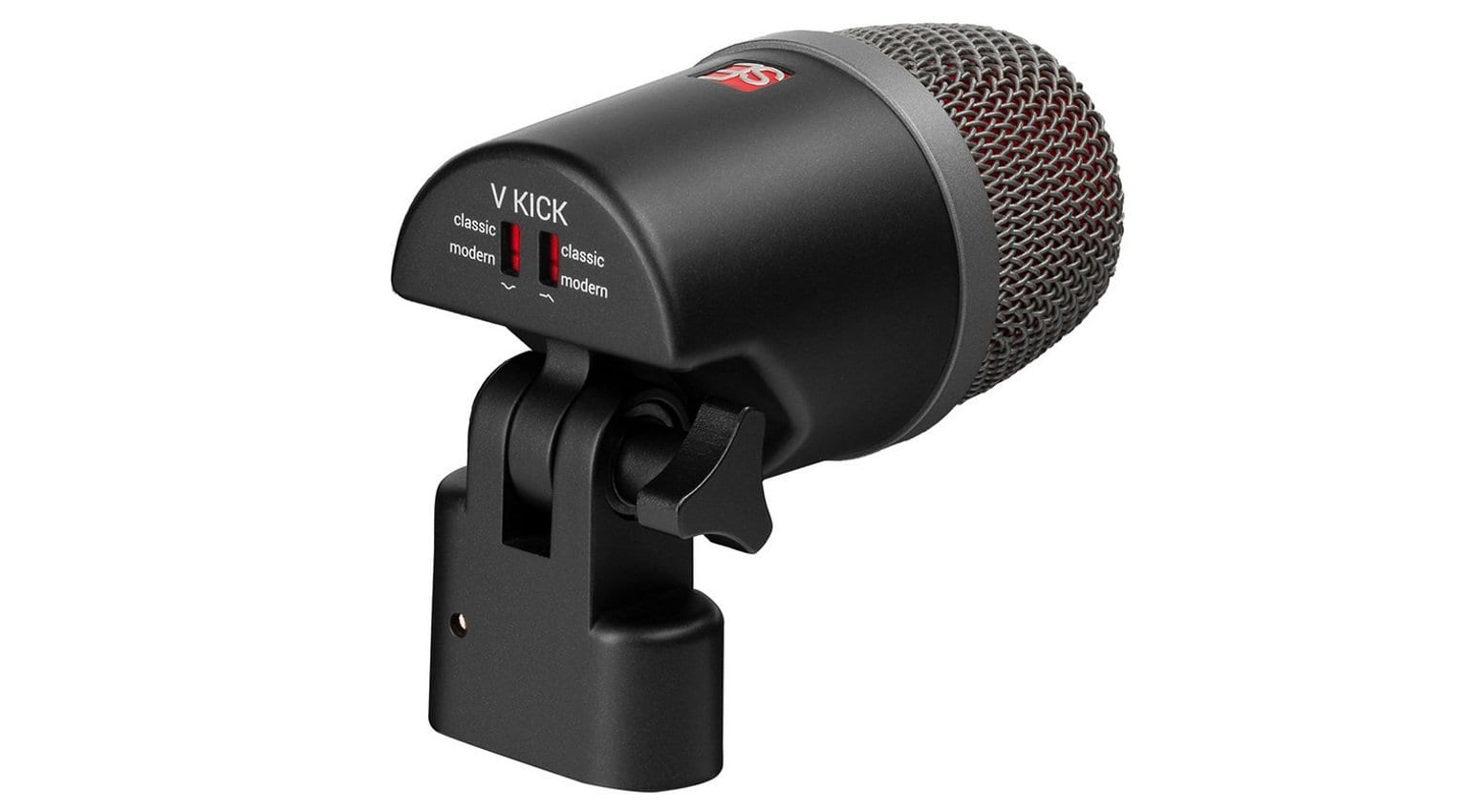 sE designed this microphone for kick drums and other large drums with dominant low-frequency energy. Its supercardioid capsule is optimized for kick drums and the integrated swivel joint offers placement flexibility. Additional voicing and HF character switches let you experiment with classic and modern-style sounds.
Price: USD 199 / EUR 219
Shipping in February 2019
V Beat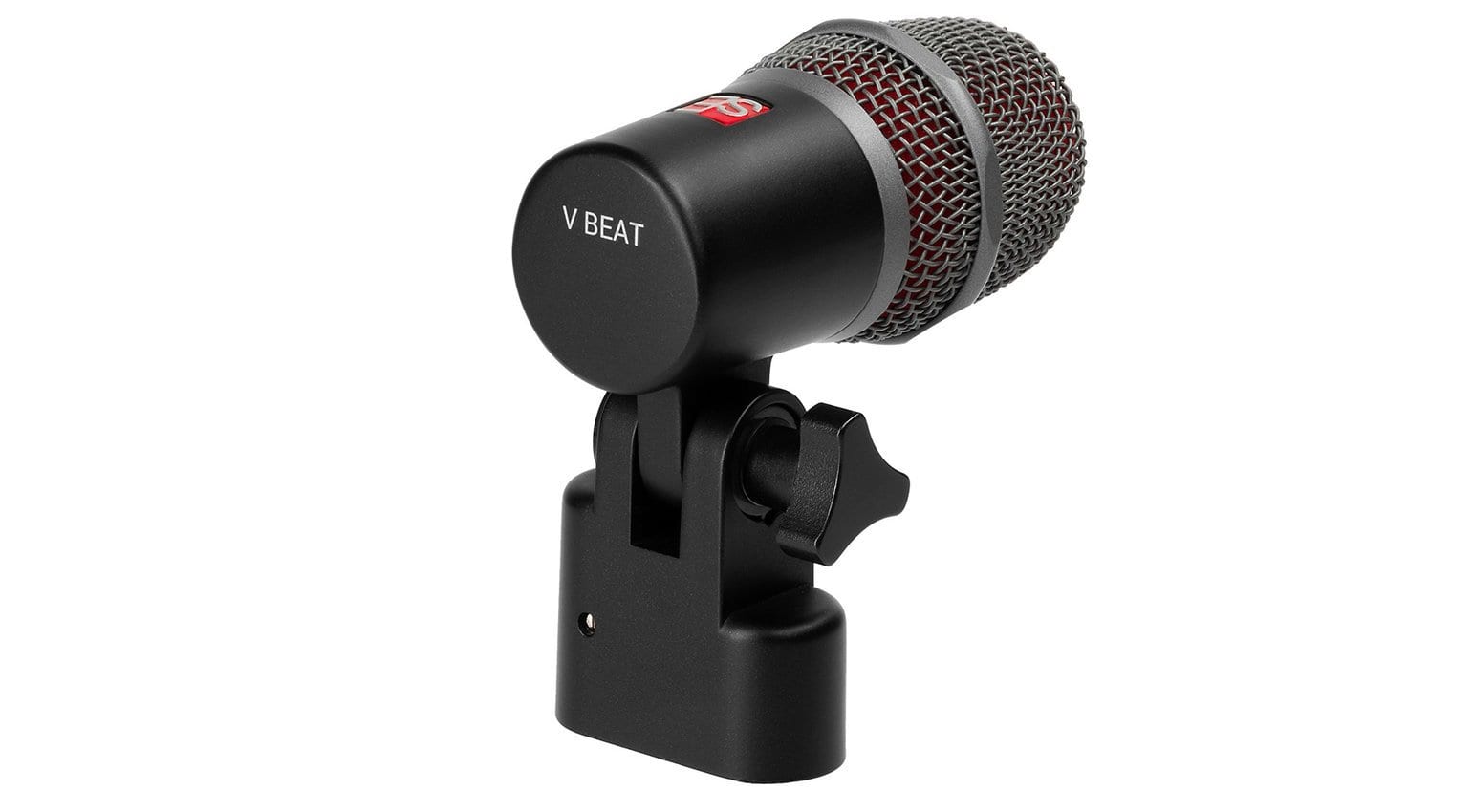 The compact V Beat caters to snare and tom drums with appropriate off-axis rejection reducing bleed from neighbouring drums and cymbals. Its sound character is described as detailed and natural. There are no voicing switches but the swivel stand mount lets you aim the mic at virtually any part of the drum to get the sound you are after.
Price: USD 159 / EUR 166
Shipping in February 2019
V Clamp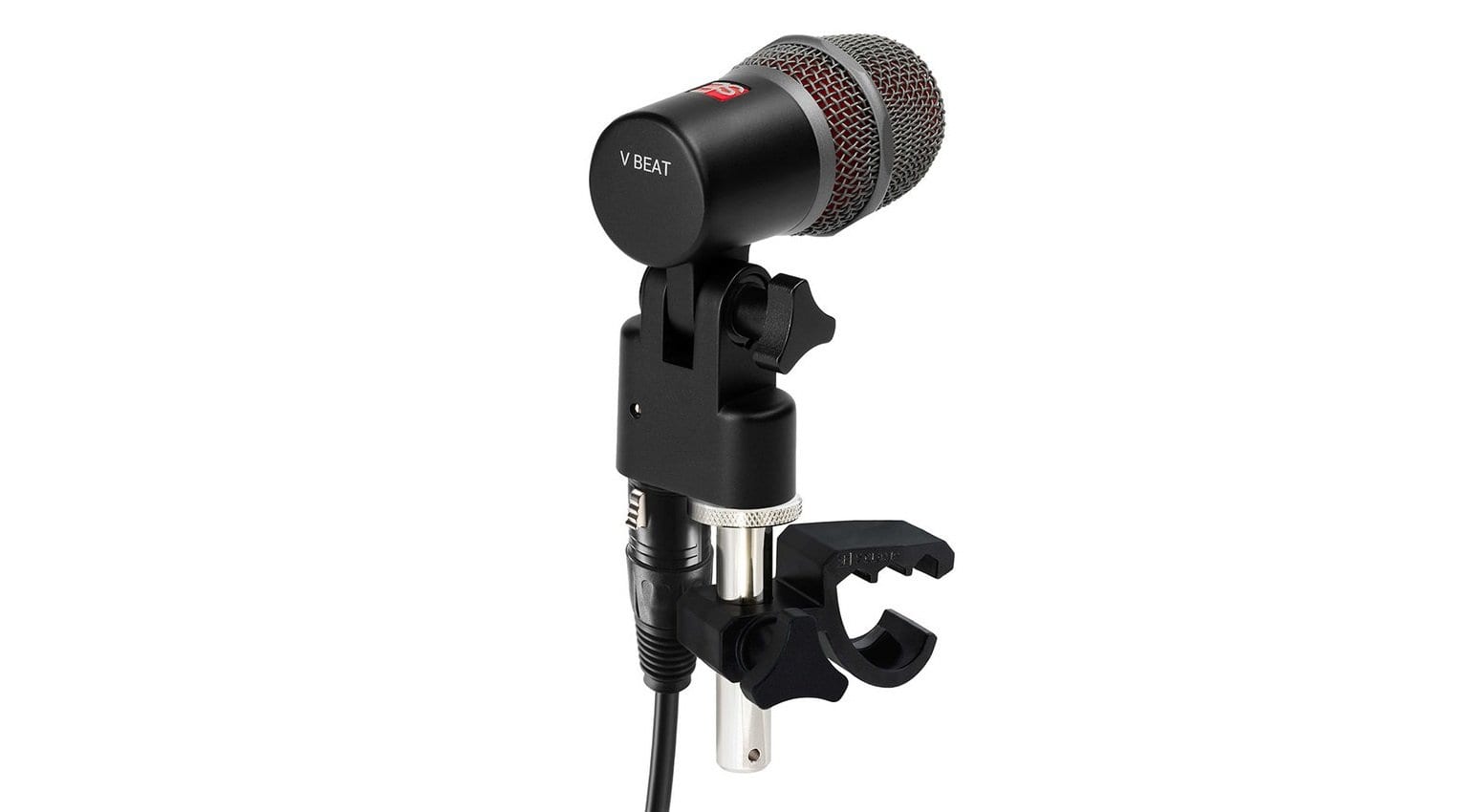 sE's drum mic mounting system comprises an elastic clamp for snares and toms with an adjustable rod for setting up the microphone's height and rotation. It looks like a simple and practical design that works.
Price: USD 39 / EUR 39
Shipping in February 2019
More information
Video
Image Sources:
sE Electronics V Kick: sE Electronics
sE Electronics V Beat: sE Electronics
sE Electronics V Clamp: sE Electronics