NAMM 2017: ESP LTD SH-7ET- Korn's Brian Welch jumps ship from Ibanez
Korn's guitarist ends his long term relationship and moves on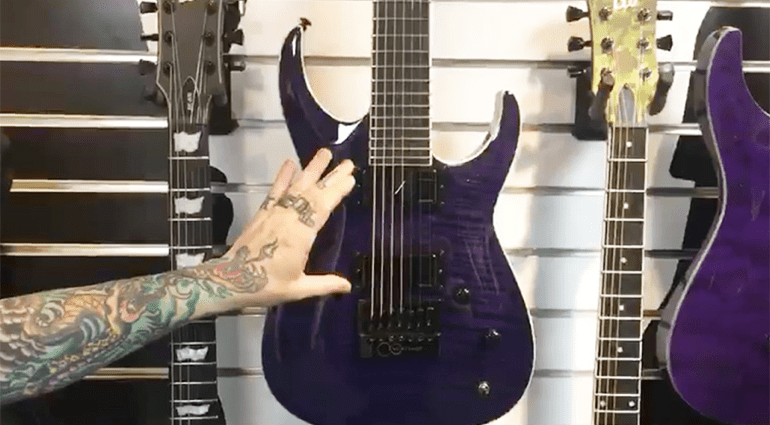 ESP LTD SH-7ET- Korn's Brian 'Head' Welch · Source: http://www.espguitars.com/articles/2005006-welcome-to-the-esp-family-brian-head-welch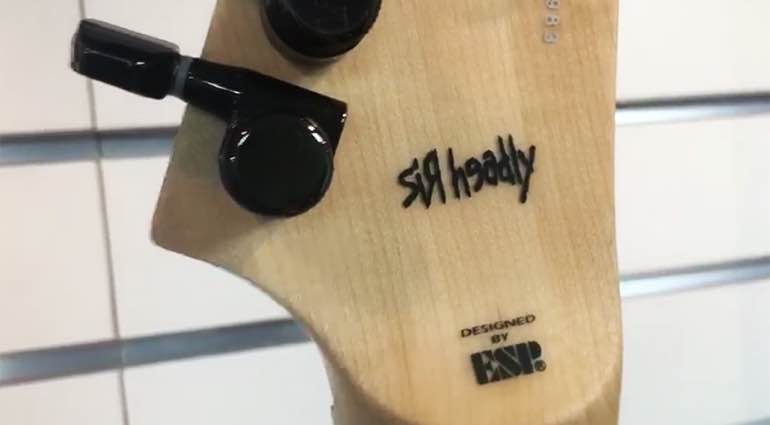 ESP LTD SH-7ET- Korn's Brian 'Head' Welch headstock signature on back of headstock · Source: http://www.espguitars.com/articles/2005006-welcome-to-the-esp-family-brian-head-welch
The rumours have been confirmed: Brian 'Head' Welch of Korn has ended his long-time collaboration with Ibanez and jumped ship to ESP. The launch of the new ESP LTD SH-7ET is a big deal for people involved in the scene. We take a first look at the specifications on this instrument, the first results of a collaboration between ESP and a guitarist with one of the world's most famous metal bands.
Signature
The new ESP LTD SH-7 has been rumoured for some time, but now that it's been announced many fans seem genuinely surprised that Brian has left Ibanez. Yet it also appears that this new signature 7-string already has fans and the comments over on the ESP site are already really positive.
Korn
Korn are a major band with a huge following. They were also widely known for using Ibanez 7-string Universe guitars before transitioning to their own signature models. I can see why the announcement is getting fans and players excited. The new SH-7ET looks like the ESP Horizon, with a classic look.
But there have, of course, been some modifications. The SH-7ET is a neck-thru-body design and has a flamed maple top in a translucent purple finish. The body is contoured basswood. This model has a three-piece maple neck at 25.5″ scale length, with an ebony fingerboard featuring some cool glow-in-the-dark side markers that are supposed to make it easier to see where you are playing when on stage in low light.
EverTune
One of the first things you might notice is the EverTune bridge, which are claimed to "keep your guitar in tune forever". Then there are the Fishman Fluence Modern Humbucker pickups with an alnico in the neck position and a hotter ceramic version in the bridge position. Both can be adjusted using a push/pull pot to add some extra voicings to each one. It's a simple control layout with a few extra sounds on tap which might come in handy for some players. If you have never tried or heard of EverTune bridges, I suggest you check out this video.
Price TBC
You can read more about the new ESP LTD SH-7ET over at the ESP site
Image Sources:
The new ESP LTD SH-7ET the 7-string that ended a long relationship: http://www.espguitars.com/articles/2005006-welcome-to-the-esp-family-brian-head-welch