Why music producers shouldn't fret over 2017 MacBook Pros
Scruffy musicians hunched over MacBook Pros are as much of a marketing cliche as they are practical reality. That's because the hardware is good – both inside and out – while MacOS is super-easy to get around for music making. But this isn't another Mac vs Windows article. Music doesn't care what it's being made on. Rather, we'd like to address some recent MacBook Pro 2017 rumors that may have been irritating those who bought a 2016 model this or last year.
In a nutshell, Apple is said to be announcing lower cost MacBook Pros with the latest Intel Kaby Lake processor architecture at its WWDC 2017 conference (June 5 – 9), just about 7 months after outfitting the 2016 Macs with Intel's aging Skylake architecture from 2015. The maker of Macs is pushed to refresh its laptops earlier this year, for Windows competitors such as Dell will be ready with their Kaby Lake computers months before October – the usual 'new MacBook' month.
Understandably, this puts buyers of 2016 MacBooks in a weird spot. Apple announcing models with up-to-date Intel architecture and possibly lower prices so soon after the 2016 ones ought to rustle a few jimmies, right? No. Honestly, it's no big deal, especially for music producers. Here's why.
New processor architecture doesn't mean faster computers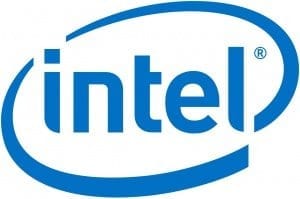 According to MacWorld, the 13in MacBook Pro will get Intel's i7-7660U 2.5 GHz Kaby Lake chip; The 13in MacBook Pro with Touch bar will get the Kaby Lake 3.1 GHz i5-7267U chip, the 3.3 GHz i5-7287U chip, and 3.5 GHz i7-7567U chip options. Finally, the 15in MacBook Pro will get i7-7700HQ 2.8 GHz, i7-7820HQ 2.9 GHz, and i7-7920 3.1 GHz Kaby Lake chips. Great! They are more power-efficient and have better graphics, but no marked increase in CPU power. So pain point one gets tossed right out the window.
A 'price cut' doesn't mean a substantial sum
Apple gear is revered for holding its price very well over time. A price drop means you'll have to sell your old MacBook Pro, or the 2017 one you bought, for less than you expected. But let's be realistic. How low can Apple really go with pricing those shiny aluminum MacBooks with their glowing swag logos? $100? That's realistic. And you can certainly live with it. $200? That's stretching it. Apple likes money! If anything, deep discounts are left to re-sellers competing over selling Macs. You'll have to keep their prices – generally lower than Apple's – in mind as you go about selling off your Apple gear. Point is, you will neither save, nor lose much money if Cupertino drops its 2017 computers' prices. Sleep snugly!
With these problems blasted off the face of the planet, here's something worth pulling a few hairs over.
Still no 32GB RAM support (in 2017)
According to MacWorld again, which cites supply chain rumors and reports, a 32GB MacBook Pro won't enter production until the last quarter of 2017 at the earliest, for a 2018 launch. That's because there are no processors and memory controllers yet to make it possible for Apple to utilize more than 16GB of the low-power LPDDR RAM modules it's using.
The upcoming MacBook Pro's Kaby Lake architecture doesn't support LPDDR4 RAM, and an Intel processor that supports it isn't in the pipeline until 2018. In the meantime, Apple won't use desktop RAM DDR modules to give the MacBook Pro 32GB of memory as it will compromise battery life in more ways than one. It also won't use more of the LPDDR memory it has now, for increasing it would require a power-hungry memory controller outside a laptop's capabilities.
Either way, music producers have the right to be disappointed. 8GB to 16GB of RAM can get most of them far enough, but those working on a professional level with multi-sampled orchestral libraries, and looking for a new portable computer, will probably sigh and just get a Windows laptop. Still, Apple knows it can't keep selling intrinsically limited computers like this, so a 32GB MacBook is due for next year. If you really want or need one, better postpone your purchase for 2018.
Finale
So, let's recap. New MacBooks are very likely to be announced in two weeks. They have Intel's latest processor architecture, but won't be measurably faster. They will be a little less pricy, but still 'xpensive. They won't have 32GB of RAM, because this isn't possible for Apple right now. Those who bought 2016 MacBooks this or last year have no performance-related reason to upgrade their machines. They will be just fine bashing out bangers on their laptops for another year or two before upgrading to faster MacBooks with more RAM, scheduled for 2018 at the earliest. Don't be fooled by attention-grabbing headlines, the facts (as we know them now) speak clearly enough. Enjoy your MacBook!
Image Sources:
Intel logo: wikimedia.org