MEGA Synth DEALS: Our picks from the CyberWeek discounts
Expired
It's CyberWeek which means there are deals to be had and synths to be bought at fabulous prices. Here are the best offers I've seen so far, including deals on Moog, Akai and Behringer.
Moog Sound Studio
Both the two-tier synth combos are on discount this week. The original Mother-32 and DFAM bundle is now at a stunning £985, whereas the DFAM and Subharmonicon bundle is a less impressive but still great value at £1,150. Both bundles include some fabulous artwork, patch notes, inventive patch games, a combined mixer and power distributor, patch cables and a cable rack. The Moog Sound Studio's are great bundles of synthesizer goodness stuffed full of classic sounds and Moog style.


Moog Sound Studio: Mother-32 & DFAM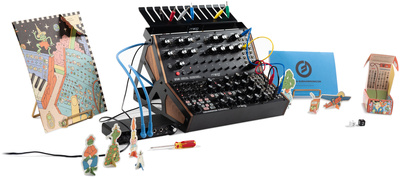 Moog Sound Studio: DFAM & Subharmon
Akai Pro MPK 249
A massive 42% off this solid and full-featured MIDI controller and performance keyboard. It's festooned with knobs, pads and sliders to give you a proper amount of hardware control over your DAW and MIDI gear. It has 49 keys, 8 encoders, 16 MPC pads with RGB lighting, arpeggiator and full DAW integration. All for only £198.
Behringer RD-6 and TD-3
Two very cool little boxes from Behringer which take on the classic Roland TR-606 and TB-303. The RD-6, in a rather delicious lime colour, has 8 drum sounds, a 16-step pattern sequencer and integrated distortion. It's undoubtedly a classic drum machine. The TD-3 is in black and pumps out those acid basslines like only a 303 can. It has a 4-pole low pass filter, sawtooth and square waveforms, 16-step sequencer and distortion. With these two boxes, you have a fabulous techno party going on. Only £88 each – that's amazing.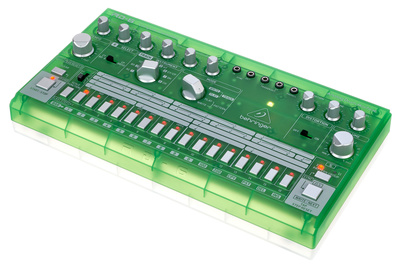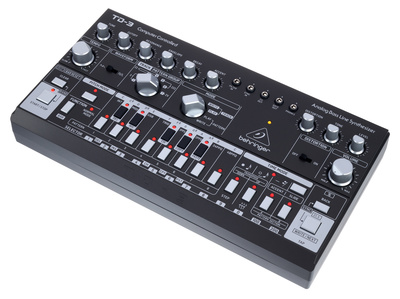 SOMA Lyra-8
Lyra-8 is a stunning drone synthesizer in blistering orange. It has 8 oscillators and 8 voices that you can blend, bash and strangle together with a mix of triangle and square waveforms. It's also packed full of envelopes and modulation that you can interact with via the touch plates. It's a strange and fabulous adventure into noise and tone for a great price of £577.
CyberWeek Synths
Many more deals are to be found on the Thomann website; these are just my favourites. Undoubtedly If any more catch my eye over the week, I'll add them here.