Martinic Retro Pack: A groovy box of two mojo infused instruments and vintage wobble effects
Grab your shades, light a cigarette and shmooze your way into an authentic Elka Panther organ and Kee Bass string simulator while tripping through the Scanner Vibrato and Lem Echo – nice.
Retro Pack
Martinic has pulled their most groovy instruments and effects together into a budget-saving bundle of authentically vintage loveliness. You've got the classic Elka Panther Italian 1960s Capri combo organ with its bold and rich organ sounds that are simple and brilliant – a bit like the stunning red paint job. The Kee Bass is modelled on the 1960s Rheem Kee Bass monophonic string bass simulator. Both instruments are physically modelled rather than sampled. The Lem Echo Music plugin is based on a classic Italian made tape delay with 3 play-heads and up to 9.5 seconds of delay. And the Scanner Vibrato recreates a 1940s organ vibrato.
The Retro Pack is available for MacOS and Windows until the 21st June for €92.50 after which it will be €185.
Elka Panther
It's a beautiful looking organ that offers 13 tonal variations with adjustable Stop and Mixture levels. Each note covers 3 octaves and then there's a separate control over the bass octaves. Variations include: Bourdon 16′, Contra Oboe 16′, Strings 16′, Open Diapason 16′, Flute 8′, Strings 8′, Clarinet 8′, Oboe 8′, Flute 4′, Strings 4′, Salicet 4′, Mixture I, Mixture II and the Bass voice stops: Bass Bourdon 16′ and Bass Dulciana 16′.
There's Harsh and Mellow mixtures, onboard vibrato, Tone Decay and some vintage tube amplification and spring reverb built-in. It also has the Lem Echo Music built-in as part of the instrument. It's a very groovy machine.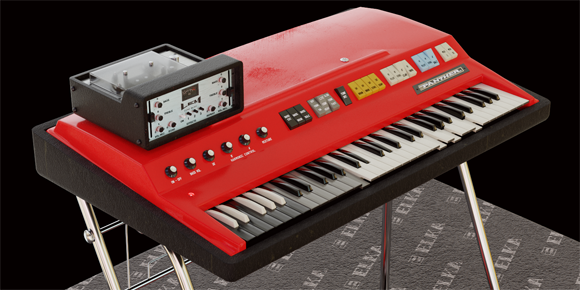 Kee Bass
It's a big fat and fuzzy bass machine with percussive envelopes, sustain, mixing between Bright and Mellow and a low pass resonant filter.
Just this out for the deep level of dripping grooviness:
Lem Echo Music
This is the same delay as you'll find in the Panther but this time you're free to use it with anything you want. 3 play heads at 80 ms, 210 ms, and 330 ms with up to 9.5s of delay time and 7 delay tap combinations. There's a bit of bass and treble control and bags of authentic wow and flutter.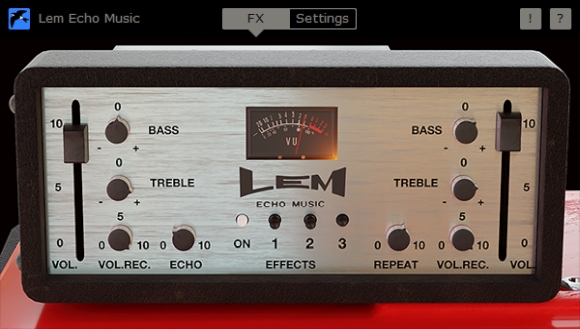 Scanner Vibrato
Based on the 1940s analog electromechanical delay line and mechanical rotor and can produce both chorus and vibrato effects. It has all the same sound and flaws of the original but with additional controls over rate, depth and stereo width.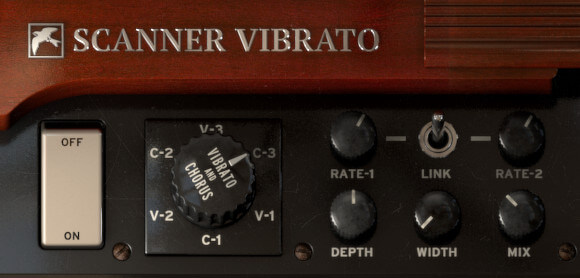 More information
Video