Lucem Custom Designs launches Silver Series Orthodox guitar for the budget-conscious
The new Silver Series launches in November
Lucem Custom Designs has just announced the launch of its new Silver Series. The first guitar in the new range will be a version of its Paradox model aimed at the budget-conscious buyer.
Lucem Custom Designs
Back in 2018 the Lucem Custom Designs Unorthodox model was listed as one of my Top 5 Guitars of the Year. It was built as a signature model for Slowdive's Neil Halsted. The Orthodox model of the Silver Series is based on Lucem's Paradox model, a retro-styled instrument built with input from ex-Verve guitarist Nick McCabe.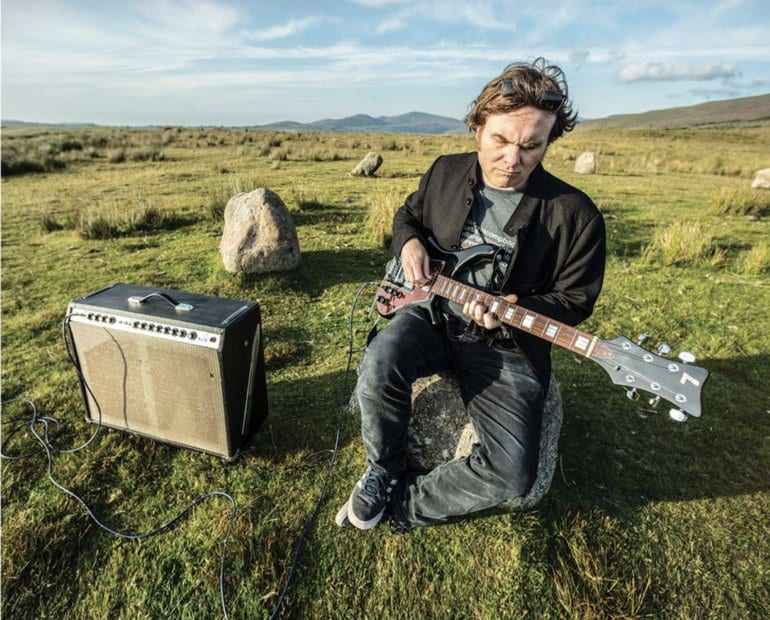 Nick McCabe on his Lucem 'Old Nick' Paradox
Silver Series Orthodox
So what does the "Silver Series" moniker entail? Aside from this new series, Lucem's guitars are all handmade in the UK and are offered at the kind of price point you'd expect for a handmade boutique guitar. The Silver Series is a new range available at a much lower price. The bodies and necks are factory built in South Korea, bringing down the cost of each guitar. Each instrument is then fret dressed and set up at Lucem HQ alongside the models made in the UK. So you still get the look and feel of the luthier-built instruments, but at a price that's easier on your wallet.
Lucem is run by Graham Skimming and in my humble opinion, this company produces guitars that really are quite special. Here in the UK, a lot of guitar stores serving the higher end, boutique-orientated market have taken on this brand in the last 12 months. Lucem seems to be gaining a good reputation on this side of the pond.
An Orthodox guitar?
So much for the background. Let's take a closer look at the Silver Series Orthodox guitar. It's got an alder body, a maple bolt-on neck with an ebony fretboard and Pearloid dot markers. The neck is satin-finished for comfort and has a compound fretboard radius to ease playing. The fretboard has 22 medium jumbo frets, so expect a smooth ride with this model.
12-pole splittable pickups 
The pickups are by Kent Armstrong, with a Sky 12-pole splittable bridge humbucker paired with a vintage single-coil in the neck position. The single volume control has a pull function to split the coils. The circuit is wired to a three-way toggle switch and a single tone control.
The bridge is a proven Tune-o-matic two-piece affair, so expect stable tuning and good sustain. The headstock is a three-a-side design, which looks pretty classy and has slight hints of '60s vibe.
This model is offered in Black with the 'water on ink' pickguard, Tobacco Sunburst with a black scratch plate or White with a brown tortoiseshell pickguard. The version that stands out most is undoubtedly the custom acrylic 'ink in water' scratch plate. You'll either love it or hate it, but I think it's a nice touch.
Pre-orders open
Currently, the official website doesn't have much information about the new Silver Series range. But the company is active on its Facebook page and provides plenty of updates, so it's worth heading over there to find out more. I know that Graham is organising a pre-launch event for the Silver Series Orthodox at the Merseyside Guitar Show on 24 November. So if you're there, go check it out.
You can pre-order now with a GPB 200 deposit if you want to get onboard early. I think this is a model to watch out for and I'm hoping that we'll see some at dealers before the end of 2019. I'm a big fan of Lucem and this new budget version could be a winner.
RRP: GBP 999 incl. Lucem gig bag
More Information
Image Sources:
Nick McCabe on his Lucem 'Old Nick' Paradox: Lucem Custom Designs
Lucem Custom Designs launches Silver Series Orthodox front and rear: Lucem Custom Designs