Golden Age Premier GA-251 recreates a famous German tube microphone
Manufacturer Golden Age has added a second microphone to its roster – the GA-251. It's part of its Premier line of premium products, which is reflected in everything there is to the mic – from its build and specs all the way to the price tag. Although more than a little "inspired" by the classic and out of production Telefunken ELA M 251, the GA-251 is a beauty.
Since there are no elaborate details for the microphone available from Golden Age Premier at the moment, let's talk a for a bit about the classic mic which inspired it. The Telefunken ELA M was originally built up to the standard of the German and Austrian national broadcast systems after World War II. It utilised a TELEFUNKEN AC701 vacuum tube, a CK12 capsule provided by AKG Acoustics, and a Haufe T14:1 ratio output transformer – all best-in-class stuff at the time.
Developed specifically for microphones, the AC701 is a sub-miniature triode vacuum tube that's said to produce a very rich tonality. Its characteristics include a very low self-noise floor, a low degree of microphonics, and a propensity for an exceptionally long life (so long as the voltages provided by the power supply were correct and stable).
As of June 2017, the ELA M 251 is out of production at Telefunken, although the company still makes the ELA M 251 E using the more common GE JAN 6072a tube. The original has become rare and highly sought-after, especially vintage units in good condition that command prices in the tens of thousands. It makes sense that Golden Age went after this mic.
Price and Avialability
The Golden Age Premier GA-251 has just started shipping, priced EUR 1699 with VAT in Europe, and 1699 USD for international customers. It comes bundled with its own power supply, shock mount, and long, thick XLR cable. The price is, of course, a fraction of what you'd pay for the real deal (the current ELA M 251 E lists for EUR 10,999). We'll be looking out for some reviews when it becomes available to see if it can come close to the vaunted sound of the original.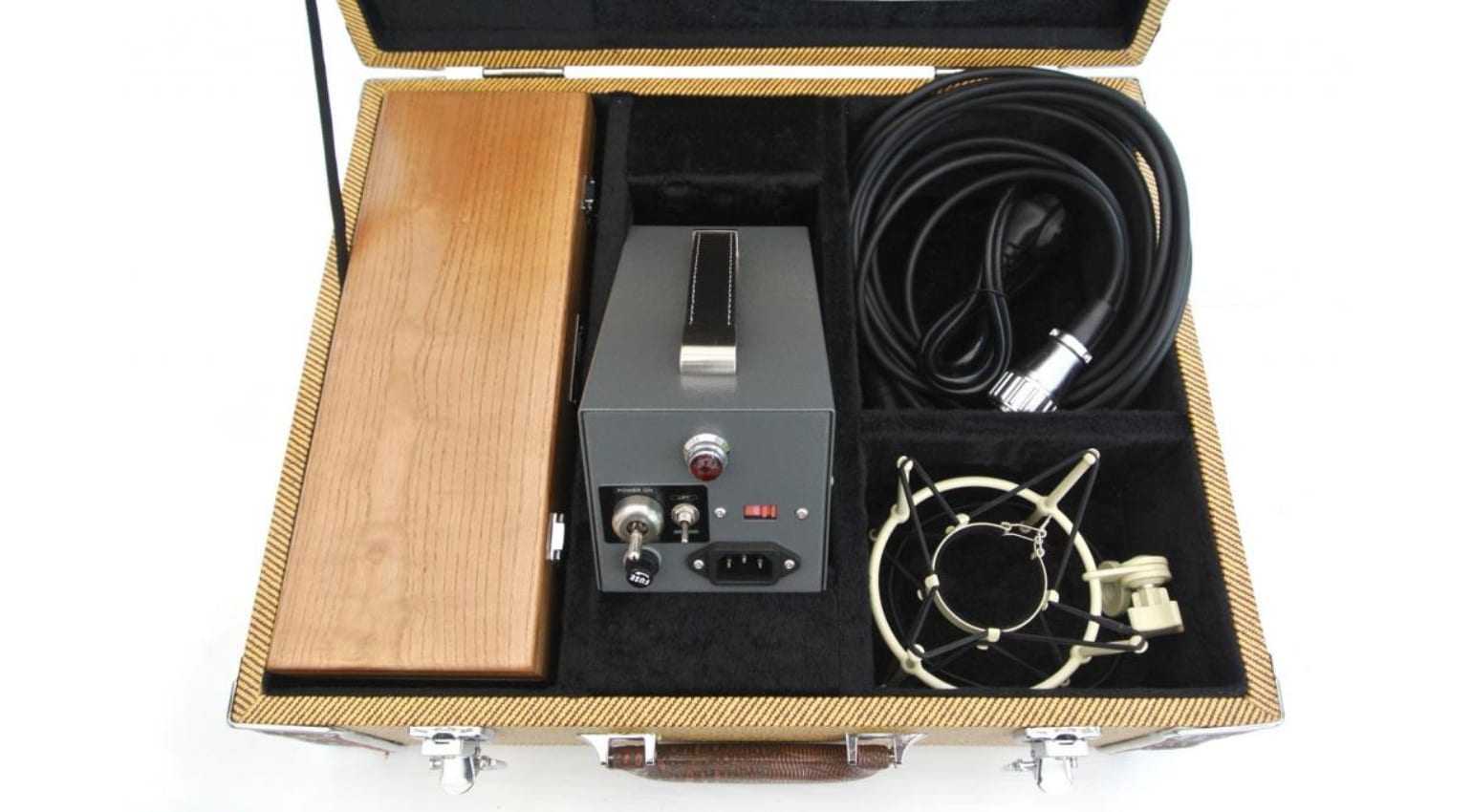 Image Sources:
Golden Age Premier GA-251 condenser mic and case: Golden Age
Golden Age Premier GA-251 suitcase: Golden Age Premier