Four Guitar Chords For (Nearly) Every Song
Did you know that you only need four guitar chords to play hundreds of songs? Many popular hits only use four basic chords – and if you know them, you can play them all! We'll show you how.
All you need to play these so-called four-chord songs in any key is a capo, which, by the way, also helps to bypass the barre chords, which are often a bit difficult for beginners. I'll show you how to do that in this tutorial.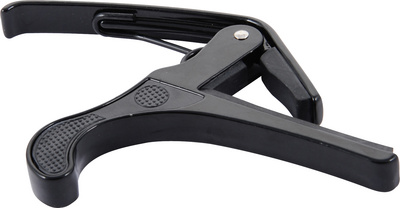 Harley Benton HBCA-K Acoustic/Electric Capo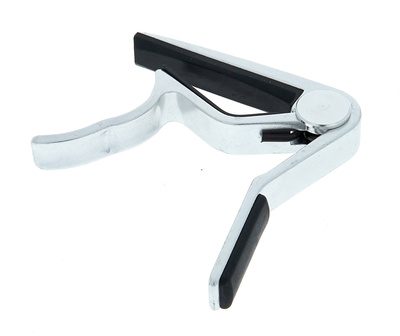 Harley Benton HBCA-7D-A D-Style Capo A/E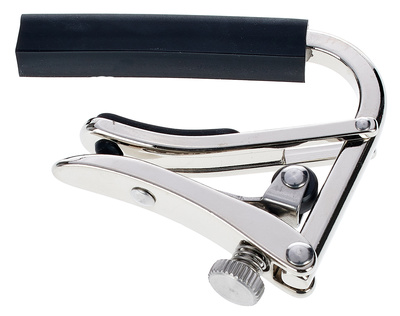 Four-Chord Songs – Quick Facts
Is it really possible to play hundreds of hits using just four chords on the guitar? Yes, because it's been proven again and again in the history of music that just four chords can be enough for a good song. And these chords usually come from the same key – a so-called diatonic chord progression.
Do I need to be able to play barre chords to accompany these songs? No, at least not as long as we stay in the key of G major or E minor. In these keys, all of the four chords involve simple open-string fingerings – the basic chords you've probably already learned at the beginning of your guitar career.
How can I play four-chord songs in other keys on the guitar? You can easily transpose the four chord shapes into other keys using a capo. This useful device allows you to move the same four fingerings up and down the fretboard.
Which Guitar Chords are Needed for a Four-Chord Song?
Most simple melodies can be harmonized using only the three chords on the first, fourth, and fifth scale degrees – also referred to as the tonic, subdominant, and dominant.
In the key of G major, these are: G major (I), C major (IV), and D major (V). For a little more variety, we'll also add a minor chord that is formed on the sixth scale degree. This chord – E minor (VI) – happens to be the parallel minor chord of the tonic.
Great news: These four chords are usually among the first you learn when you start to play guitar. They're easy to play and do not require a barre.
This is what they look like on the fretboard:
Play Famous Songs with only Four Guitar Chords
Let's apply these four chords to a popular song.
A very famous song that uses only four chords is the R&B classic "Stand By Me", made famous by Ben E. King. The song is originally in the key of A major. To play the song in this key, all you have to do is attach a capo to the 2nd fret, thereby transposing all four chords up by a whole step.
The chord progression of the chorus looks like this:
How to Play Four Chord Songs in Different Keys
As you've seen, you can use a capo to move the four basic chord shapes to any key you like. Let's look at a couple more examples to find out how it works.
Take the chorus of "It's My Life", for example, one of the greatest hits by Bon Jovi. The song is originally in C minor. In order to play it using the four basic fingerings, all you need to do is attach the capo to the eighth fret. This turns the E minor shape into C minor. All the other chords will be transposed to the new key accordingly.
Another famous example of a four-chord song is "Let It Be" by the Beatles. This song was originally written in C major. In order to avoid having to play barre chords, we can attach the capo to the 5th fret and use our four basic chord shapes:
Four-Chord Songs – Summary
Using just four basic open-string chords, you can play hundreds of popular songs (or at least certain sections of them). Nevertheless, you should of course make an effort to learn more chord types and fingerings as soon as possible. Although these four chords can take you quite far, they do have their limitations.
By the way, the CAGED system is another approach that can help you move your open-string chords to other keys. Find out more about the CAGED system here.
More Four-Chord Songs
Here are three other four-chord songs to which you can apply this principle. Check out the famous video by Axis of Awesome below for many more!
"Country Roads" (John Denver) – Capo at 2nd fret (original key: A major)
|| G | D | Em | C | G | D | C | G ||
"Save Tonight" (Eagle Eye Cherry) – Capo at 5th fret (original key: A minor)
"No Woman No Cry" (Bob Marley) – Capo at 5th fret (original key: C major)
|| G D | Em C | G C | G D ||
More about Guitar Chords and Music Theory
Video
Note: This post contains affiliate links and/or widgets. When you buy a product via our affiliate partner, we receive a small commission that helps support what we do. Don't worry, you pay the same price. Thanks for your support!
Note: This article was originally published in German on bonedo.de.
Image Sources:
G major: Bonedo
D major: Bonedo
E minor: Bonedo
C major: Bonedo
Stand By Me: Bonedo
It's My Life: Bonedo
Let It Be: Bonedo