Focal, Korg, D'Angelico Guitars: Deals of the Week
Deal
In this week's Deals of the Week, you've got a chance to score some great prices on three fantastic products by Focal, Korg, and D'Angelico. Need some high-quality monitors, a versatile synth, or an acoustic guitar? These deals are coming at just the right time.
Save on Focal Twin6 Studio Monitors
Good monitors are absolutely essential in the studio – but also in your music room at home! Needless to say, your work depends on an accurate reproduction and representation of the sounds you create in your DAW. Without a good pair of monitors, it's nearly impossible to get the tonal balance and spatial distribution of a mix right, so that it translates well on all sorts of listening devices.
Focal has been at the forefront of high-quality monitoring for many years. Now you've got the chance to get a great price on their active Twin6 speakers, which make for a great addition to any professional or home studio. Step up your mixing game with the Focal Twin6 – now for a reduced price!
The Focal Twin6 is currently on sale at Thomann* for €1895 (down from €2378.81).
Korg modwave Synthesizer on Sale
Here's one for all you sound design enthusiasts out there! Grab the Korg modwave wavetable synth for just €629 instead of €899! The modwave delivers a wide range of fat and versatile tones. The compact synth fits into every studio, and it also makes for a great addition to any live setup. It boasts a powerful wavetable synthesis engine paired with heaps of modulation and built-in effects. Plug it in, design your own sounds (or simply dial up one of the countless included presets), and get creative!
The Korg modwave is now on sale at Thomann* for €629.
Get over 40% off D'Angelico Premier Acoustic Guitars
Guitar manufacturer D'Angelico has lowered the prices of three Premier acoustic guitars this week. Choose from the Premier Gramercy Black Cherry, Premier Bowery ANM, and Premier Bowery Vintage Natural. Three really lovely acoustic guitars in three different shapes and finishes (dreadnought, grand auditorium with cutaway, and dreadnought with cutaway). They're built from a mix of high-quality Sitka spruce and mahogany (or just mahogany). Needless to say, all three guitars come with matching pickups with built-in equalizers and tuners. A really great offer!
The three Premier guitars by D'Angelico are currently on sale at Thomann*.


DAngelico Premier Bowery ANM


DAngelico Premier Bowery Vintage Natural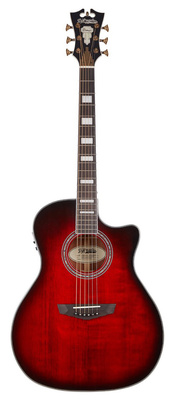 DAngelico Premier Gramercy Black Cherry
More about Focal, Korg, and D'Angelico
* This post about Focal, Korg, and D'Angelico deals contains affiliate links and/or widgets. When you buy a product via our affiliate partner, we receive a small commission that helps support what we do. Don't worry, you pay the same price. Thanks for your support!