First Look: Ableton Push 3 standalone – Live 11 Suite in a box!
Push 3 is finally here! Ableton surprises us all with their completely overhauled DAW controller's third iteration. Ableton Push 3 comes in two versions, one of which runs standalone. According to Ableton, this model has been in development for over ten years! In short: Ableton "in-the-box", outside and everywhere? Hell yes! I was able to thoroughly test the standalone model in my studio before today's release. And spoiler alert: I'm in love!
This first look was originally published in German on Gearnews.de by Marcus Schmahl.
Ableton Push 3 standalone – Highlights
Ableton Live 11 (every version) standalone
Mobile DAW and Controller
Battery included
Integrated audio interface including ADAT in/out
4x CV out
Secondary USB-A port for additional (MPE) controllers
WIFI
Max-for-Live in the box
Controller for Ableton Live
Improved Workflow with new buttons
Ableton Push 3 is here
No other MIDI controller is as closely interwoven as Push is with Ableton Live. Back in 2013, when Ableton introduced the first iteration of Push in collaboration with Akai, it was already clear that this was no ordinary MIDI controller. It gave you full control over the DAW and brought on a creative workflow for creating tracks – that was Push. Then in 2015, Ableton released Push 2, now with in-house hardware development, an improved workflow, and new features. After that, nothing. Years of speculation and silence. But in the backrooms and during the coffee talks, it was always clear: they must be working on something new. And today is the day. Ableton presents the newest member of the Push family, the Ableton Push 3.
But what exactly is new and how does the Push 3 fit into my studio workflow? The Push 3 being a standalone unit, how is the mobile production workflow? I've been taking a close look at both aspects for the last few days. A full in-depth review would be beyond the scope of this article, so consider this a detailed first impression.
Unboxing Ableton Push 3 Standalone
I was reminded of unboxing a product from Apple when I opened the package with Ableton Push 3 inside. The cardboard box seems sturdy enough to act as a temporary replacement for an actual case. Once you open up the box, there is the device, a power supply, and a USB-C cable. Push 3 is just glowing with its huge white trigger pads, waiting to become my new production centerpiece.
Underneath the much more stylish-looking Ableton Push 3, there is a quick start guide, a poster, and obligatory security advice. Push sits on my desk without the slightest movement due to its four rubber feet. For I/O there is a variety of ports on the back for additional MIDI-Controlers, a USB power connection, your studio monitors, or a pair of headphones. The general workflow has remained much the same, so if you're familiar with Push 1 or Push 2, you'll feel right at home. And that's what I want to test right now. So let's get the controller out of its box, plug in the power supply, and hit the power button. It's exciting already, as some of the white trigger pads have started flashing. The start-up process has begun.
Push 3 – First contact
Ableton Push 3 comes with its own proprietary operating system and that needs around 30 to 45 seconds to fully boot up, depending on how large the last loaded project was. By the way: Push's OS is Linux-based and it was specifically modified to fit Live's workflow. Ableton Live 11 Intro is pre-installed on Ableton Push 3, so you can get going right away.
After first starting up, you have to authorize Push 3 and register it in your Ableton account. In order for that to work, you need to activate Push 3's WiFi and connect it to your local network. After Push has access, the device displays a QR code which you just scan with your smartphone to complete the process. Alternatively, there Push 3 shows a code that you enter at ableton.com/my-push. Both Push 3 and your smartphone or computer have to be in the same WiFi network for the registration process to work. Next, a six-digit number appears on the display, which you have to enter on the website. After registration is done, Push 3 automatically loads the version of Ableton Live that you own (Ableton Live Suite 11 in my case).
A closer look at the hardware
Besides the revamped, much brighter 8×8 trigger pads, three new features caught my eye on Push's GUI. Compared to the nearly equally large Push 2, a couple of Live's functions received dedicated buttons. Some features like MIDI Capture were already accessible on Push 2, but it was a bit complicated to access. Besides a Capture button, Push 3 also comes with a dedicated lock button to lock tracks. Additionally, there are buttons for loading, saving, and editing songs, devices, and clips. There is a "Hotswap" button as well for swapping devices on the fly.
Both tempo and swing amount can now be set on a single clickable encoder. Same goes for output volume. You now set the volume for master out, cue out, headphone out, and master volume with one clickable encoder. By simply clicking it, you switch through the different settings. A very nice addition is the clickable master encoder on the right side of Ableton Push 3. It also acts as a one-dimensional joystick (just left to right). Everything just feels incredibly robust and high-grade on Push 3. So, it's a perfect fit for being on the road and on stage!
Controlling Live in the box
As a die-hard user of Push 2, it was a breeze to get into Ableton Push 3, without a manual available for the pre-release. I hardly noticed that Push was not connected to my Mac running live. And I didn't miss working with a mouse and keyboard one bit. On the contrary, I was quickly designing numerous sounds and creating song ideas on the fly in this black box full of colorful lights. Then it was just a matter of saving my ideas and easily transferring them to my Mac. Which is (unfortunately) still often necessary, as arranging songs wasn't quite working on my machine (how about a pattern recorder?). But I'm sure we'll get there soon.
On to playing notes and chords. MPE adoption has come to the point where it's almost mainstream in the industry. After the first wave with Roli Seaboard leading the way, then came Osmose. How can you top that? Well, this 8×8 array of trigger pads on the Push 3 is a serious contender. It's actually not 64 individual pads but a singular giant MPE pad for playing notes and entering controller values. Although is technically one giant pad, you'd never notice it.
The main advantage of this setup is that you can wiggle and slide on each pad from left to right (soon a second direction up-down will be added as well) to create polyphonic note glides or modulate effects. Also, holding, pushing, or moving a single pad almost feels alive, when Push 3 is triggering an MPE instrument. If you load up one of the MPE-ready presets, a pad sound for example, and just move your fingers on the trigger pads ever so slightly, you instantly create these gigantic endlessly evolving drones.
Mobile production with Ableton Push 3
Let's go outside! I took Push 3 for a spin in my garden to get a better feel for its standalone capabilities. Ableton significantly improved the backlight of both the display and the pads compared to Push 2. Even with the sun shining directly on the device, everything remains clearly visible. Push 3 does get hot on its bottom side, however, so be careful when you rest it on your lap for too long! This is due to the built-in CPU, RAM, and hard drive. I recommend setting up the Push 3 on a table or at least an additional plate for protection. This way a steady airflow for cooling is ensured.
Ableton Push 3 gets you about two and a half hours of battery life when you're producing a full track with loads of instruments and effects. That's definitely enough to bridge a power outage in a production session. Charging the battery takes quite a bit of time as well, two and a half hours again. If you turn the Push 3 off, it charges much faster.
Designing sounds with Push 3 and Max-for-Live in the studio
Yes, your read that right. You can use just about any Max-for-Live device directly on the Push 3! That alone gives you a gigantic playground full of additional synthesizers, samplers, sequencers, and audio effects. You can load any device, even those that come with additional samples, or any granular mangler, and just play it on the Push. The much more reduced GUI of Push's display does take a bit of getting used to in terms of finding out how to access everything in a Max-for-Live device.
If your Ableton Push 3 is in the same WiFi network as your computer and you have the latest version of Live installed, the device is instantly recognized and displayed in Live's browser. And then it's a simple matter of drag-and-drop. Samples, projects, presets, clips – sending anything back and forth is a breeze. Any song you've created on the Push 3 loads up with the same settings and sounds the same when you open it in Live. And that's how it should be.
If you connect the Push 3 via USB-C to your computer and run Ableton Live, you can use the device in controller mode, which is very similar to how Push 2 remote controls Ableton Live. Of course, then you don't get the standalone features. External gear like MPE controllers, a synth, or a drum machine can be connected to the secondary USB-A port. Push 3 instantly recognizes them.
A modular, future-proof concept
Ableton has made expandability a core feature of Push 3 from the get-go. If you're short on hard drive space, it's as easy as opening up the device (it's just a couple of screws), removing the old hard drive, and plugging in a new, bigger one. This way you can also replace the battery this way in case it does not load fully anymore. There is also a slot for a second CPU if the one that's built-in isn't powerful enough for you.
Furthermore, you can extend the audio I/O of Push 3 via ADAT for eight additional inputs and outputs. This way you can even integrate mic preamps. Through these extensions, the standalone version turns into a full-fledged mixer and the central controller of a complete studio setup.
Ableton Push 3 also works well in combination with a modular system, a semi-modular synth, or a hardware drum machine. The two expression outputs also function as CV outputs for two separate signals each (with optional Y cables).
Conclusion
This pre-release version of Ableton Push 3 ran near flawlessly, it was just smooth sailing. I was working with the device for days on end without any crashes or major issues. I heard some crackling noises two or three times when I was running projects with loads of instruments and effects. But let's be honest: that happens with Live or any other DAW just the same. To me, Push 3 does Ableton in-the-box the right way. You barely notice if Push 3 is connected to the computer or not while working with it.
I can hardly find any cons, any issues I'd warn about. Of course, the price is likely going to be a matter of debate for some. But keep in mind that Push 3 is a complete music production solution. You get just about everything here. Sure, Ableton could have added Live 11 Suite to the package. But keeping the cost at bay with so many hardware components, with an OS that will be continuously developed for years on, with many new features coming in, must have been no small feat. One thing, I would have loved would be a dedicated Session record button (for recording your session clips into the arrangement. And it would have been nice to be able to connect a USB-Stick or an external hard drive directly for data transfer while you're out producing.
Ableton can simply iron out any software bug or add more features with future software updates. This is the advantage of such an open system. Just keep in mind that the new standalone unit is not a fully functioning arranger, but a powerful performance tool and mobile beat-making powerhouse. Arranging your tracks in full still happens in Live. As a die-hard Live user, Ableton Push 3 was an amazing extension for my studio. It also works amazing for stage performances, producing on the go, in my garden, or when you're traveling. And for a first release, the version I tested ran rock-solid. I'm already looking forward to future updates with additional features. And having Max-for-Live in the box… I always dreamt of it, and now it's here.
What's inside and how much is Ableton Push 3?
Ableton Push 3 is available at Ableton.com right now. It comes in two different models. There is a controller version going for 949 Euros. The fully specced standalone hardware is selling for 1899 Euros. For those who opt for the smaller version, there is going to be an upgrade kit for 999 Euros. It includes a credit card-sized Intel®-NUC-Compute element with CPU, RAM, WiFi, extended Battery, and a 256 GB hard drive included and turns the controller version into the standalone version. This upgrade kit will be available at Ableton.com near the end of the year.
The standalone version weighs close to 4 kilograms and is sized 316 x 381 x 30 mm (W x T x H) including the rubber feet. Push 3 includes eight encoders, an On/Off switch on the back, three clickable endless encoders with the bigger one also bringing an X/Y joystick functionality, 71 rubber buttons to access a variety of functions and menus, a slider for mod-wheel and pitch-bend purposes and a big MPE controller "field" with a backlit 8×8 button grid. Besides the device, an external power supply (65 watts), a USB-C cable, a quick start guide, and a "Push 3" poster are included in the package.
In terms of I/O,  you get a stereo out, a headphone out, two audio inputs (2x mono or 1x stereo), two expression pedal outputs which can also be used as four CV outputs with two additional Y cables, minijack MIDI In/Out (Type A), and ADAT In/Out. The USB-C port can be used both for charging purposes and as a USB MIDI input. There is an additional USB-A input for connecting further hardware (USB class compliant).
The lithium-ion battery lasts for 2,5 hours and it is integrated in the standalone version. You can charge it via USB (the display shows the charging status). You get additional, detailed information on Ableton's website in the form of downloads, tutorial videos, and PDF manuals. Firmware updates are installed automatically when the device is connected to your local WiFi.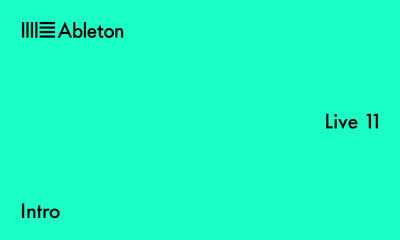 Ableton Live 11 Intro Download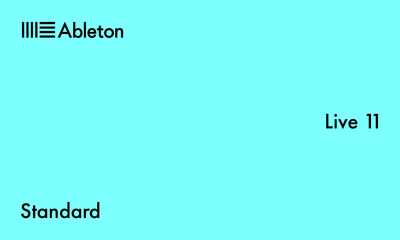 Ableton Live 11 Standard Download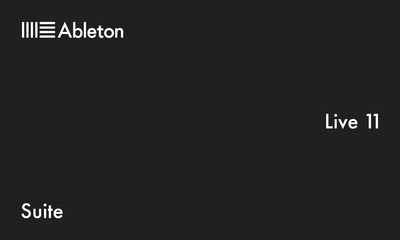 Ableton Live 11 Suite Download
More on the Ableton Push 3
Pros and Cons on Ableton Push 3 Standalone
Pros
Every version of Ableton Live is supported
Modular concept for easy upgrading
Direct integration of the Push 3 in Live for fast data transfer
Mobile DAW and Controller
Battery run-time 2,5 hours
Integrated audio interface with ADAT In/Out for eight additional inputs and outputs
Four CV outputs
USB-C port and USB-A port for connecting additional MIDI controllers
Max-for-Live in the box
Controller mode for using it with Live
Improved workflow with the new, added buttons
Ableton Link
Cons
Notification for low battery could be clearer
Performance / system-load display is missing
No USB data transfer mode (yet)
No song mode / record to arrangement (yet)
A few minor bugs (yet): same devices are not being displayed properly, a few Max-for-Live devices are not being displayed in full
Workflow could be improved (adding notes in the editor, creating folders for samples, more options for using the joystick
Videos about Push 3
* This review of the Ableton Push 3contains affiliate links and/or widgets. When you buy a product via our affiliate partner, we receive a small commission that helps support what we do. Don't worry, you pay the same price. Thanks for your support!
Image Sources:
Ableton Push 3 and the new MPE trigger pads: Marcus Schmahl
Authorizing Push 3: Marcus Schmahl
Success!: Marcus Schmahl
Connecting to the WiFi network: Marcus Schmahl
Push 3 receives automatic OTA updates: Marcus Schmahl
Joystick and encoder in one: Ableton
Ableton Push 3 and its new session view workflow: Ableton
Multiple devices connected to the audio inputs: Ableton
MIDI sync is working already: Marcus Schmahl
Ableton Push 3 with external MIDI hardware: Marcus Schmahl
Push 3 can be used as a DAW controller as usual: Marcus Schmahl