Fender Tone Master Pro floor revealed: A new Helix Killer?
New Tone Master Pro 8-core CPU floor modeller announced along with two FRFR powered speakers
Fender Tone Master Pro is the all-new 8-core floor amp and effect modeler. It builds on the success of the Tone Master amplifier series, originally introduced in 2019, but now Fender is taking on the competition with this new format. Plus, there are two Tone Master FR-powered amplifiers to complement this new virtual rig.
Fender Tone Master Pro
The Fender Tone Master Pro is billed as offering over 100 of the world's most popular amps and effects. This is the latest product in the brand's range of modeling products.
Fender has been making the Tone Master amplifiers since 2019 and so they have had four years to develop this technology.
Classic Amps
It also includes all of the classic Tone Master Fender models and the first officially licensed EVH 5150 amp.
I would expect the Fender amps to all be very good so it will be interesting to hear what the models for amps like Marshall and Vox will sound like.
At launch, there will be over 100 Tone Master amps and effects included in the system, along with a 60-second stereo looper so getting creative should be simple enough.
Firmware updates will allow users to update the system so I would expect this to change a lot over time.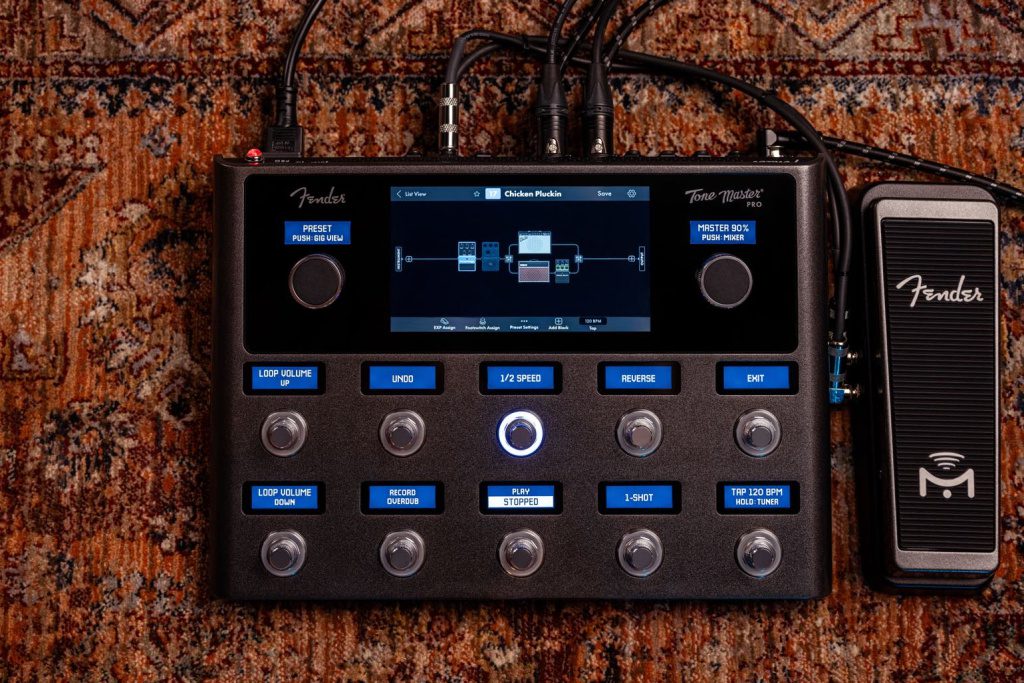 Customise
Users can create their own presets, customise footswitch assignments, and combine them to create songs and organise them into setlists for live performance.
The Tone Master Pro's 10 custom footswitch encoders allow users to easily edit parameters and it has a nice large 7″ colour touch display to help navigate the operating system.
The footswitches also have 'scribble strips' for easy identification of what they are assigned to, much like the Line 6 Helix.
8-core CPU
It is powered by an 8-core CPU which Fender states is essentially double that of many of the competition's products that rely on  4-core CPUs to drive their systems.
At the time of writing, we don't have any further details on this CPU so we will have to wait and see what Fender shares about this.
Connectivity
Direct USB and XLR connectivity allow musicians to plug in directly and access the amp and effects models easily.
Plus, two expression pedal inputs, MIDI In and Out/Thru, a micro SD card slot, four dedicated FX Loops, and Mic/Line and Instrument inputs.
There is also a Bluetooth wireless connection for streaming audio from a mobile device, I can imagine this will be handy for backing tracks and rehearsing new songs, etc
Fender currently lists the Mission Engineering SP1-TMP Expression Pedal as a compatible external controller for the system.
Tone Master Pro Control
The accompanying Tone Master Pro Control app can be accessed via USB to help users create, edit, and share their own presets.
There they can also listen to and download thousands of tones created by Fender's community of musicians and artists.
Plus, the unit will act as a 4×4 USB audio interface that allows direct connection to a Mac or PC setup, allowing recording to a DAW or similar.
Tone Master FR amps
Two new Tone Master FR-powered amplifiers are also being released offering a full range, flat response, designed for use with any digital guitar amp modeler and profiler.
The Tone Master FR-10 and Tone Master FR-12 have been designed by Fender to deliver clear and accurate sound reproduction and perfectly replicate every detail of the amp and effect models.
These two amps look quite traditional and have a set of useful tilt-back legs allowing them to be angled upwards if needed.
I'm guessing a lot of potential customers will want to check these out, as they offer up to a 1000-watt of power via a Class D power amp and have a 3-Band Active EQ with High-Frequency Cut Control.
Verdict
It looks fully fledged, though I'm guessing that potential new owners will want to know how well it will be supported with updates and whether it offers users anything more than the competition.
Line 6 Helix and Neural DSP Quad Cortex already have a lot of support with regular updates and a proven track record for tones. This will be something Fender has to compete with and where the battle will be won for many users.
Also, the official launch price is quite high and I suspect it may put off some potential new owners.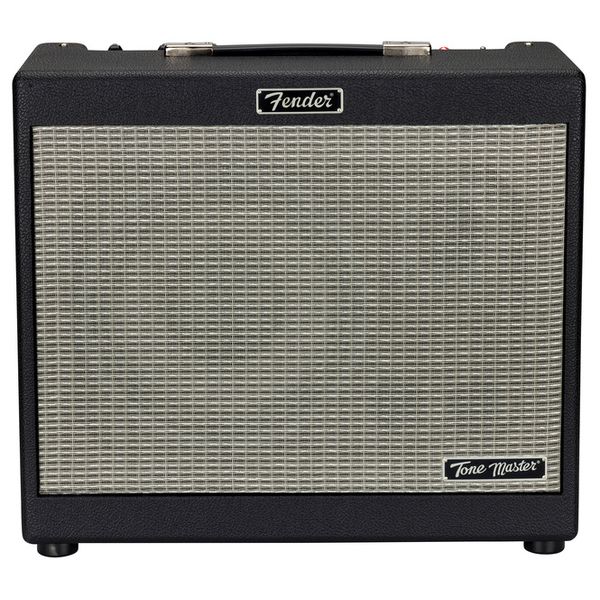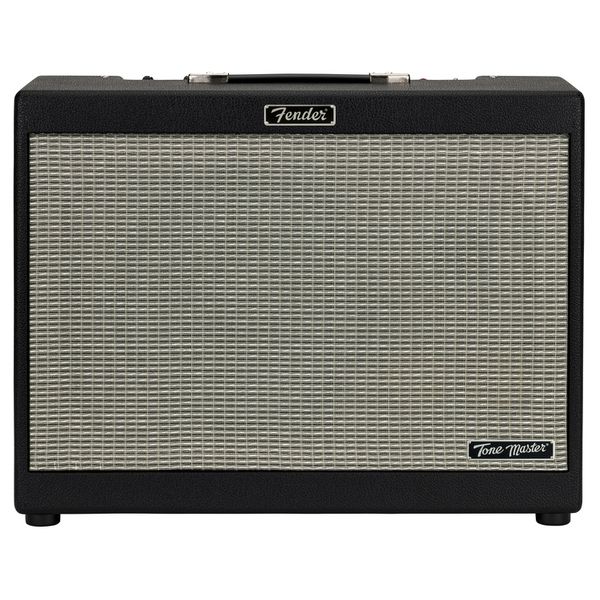 More Information
Video
This post contains affiliate links and/or widgets. When you buy a product via our affiliate partner, we receive a small commission that helps support what we do. Don't worry, you pay the same price. Thanks for your support!
Image Sources:
New flagship Fender Tone Master Pro: Fender
Fender Tone Master Pro: Fender
Customise Presets and more: Fender
Rear Panel: Fender
Tone Master FR powered amps: Fender
Tone Master FR-10 and Tone Master FR-12: Fender
Fender Tone Master Pro: Thomann
Fender Tone Master FR-12: Thomann