Fender ACB50 Adam Clayton U2 signature all-tube bass amp
New signature bass amp for U2's Adam Clayton
The new Fender ACB50 Adam Clayton signature bass amp has been revealed and it turns out the U2 bass player is now favouring a tube-driven lightweight combo for all his bass duties.
ACB50 Adam Clayton
This new signature Fender ACB50 Adam Clayton bass combo is a 50 Watt tube-driven amplifier. It revolves around a set of three 12AX7 preamp tubes and a single 12AT7 paired with twin 6L6 power tubes. This gives this mid-voiced bass combo a bit of extra drive and grit, for warm bass tones that will still cut through in a band scenario.
It comes with two independent channels, the Classic Fender Sound and a Flatter Frequency Sound which allows it to cover a lot of ground. Adam prefers having a relatively simple setup, even though U2 fills stadiums and this setup works for him.
Channel One has Volume, Treble, Middle, Mid Frequency, Bass and Channel Two has Volume, Treble, Middle, Bass controls.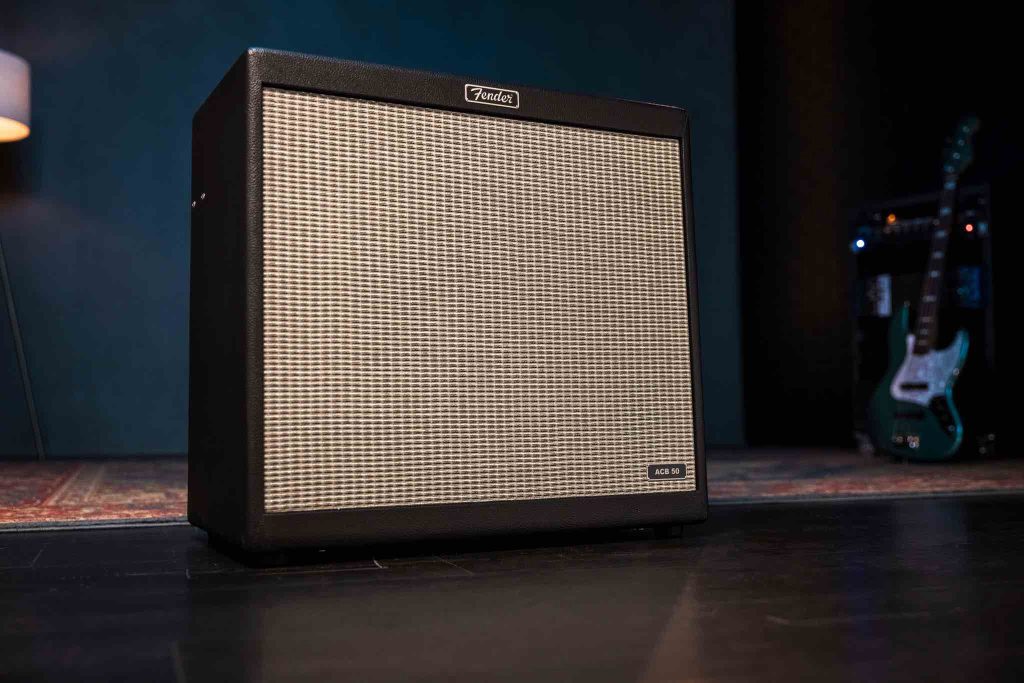 Lightweight
It is fitted with a lightweight 15" Eminence neodymium speaker and this handles all he can throw at it with ease, yet it also has the option for being sent out via a DI on the rear. The transformer-coupled XLR out has a ground lift option as well.
Part of the weight-saving design is the use of lightweight plywood for construction. This means that this combo is easy to carry around and won't break your back, yet can handle live work with ease.
It comes in at around 30,80 kg, which is pretty good for an all-tube amp.
Classic Looks
The amp features black textured vinyl, a chrome panel, a set of chicken head knobs and an aged silver grille cloth. If you saw it in amongst a load of other amps it wouldn't scream signature model and that is possibly a good thing.
It isn't exactly cheap, but if you want these types of mid-focused bass tones and like all-tube amps, then it could well be for you.
MSRP – EUR 2399 *,  GBP 1999, USD 2199.99
More Information
Video
* This post contains affiliate links and/or widgets. When you buy a product via our affiliate partner, we receive a small commission that helps support what we do. Don't worry, you pay the same price. Thanks for your support!
Image Sources:
Adam Clayton bass combo: Fender
Classic Design: Fender