Colour your space with Perfect Room de-metalized reverb and Slappy hysteresis delay
Denise.io has chimed in with a pair of colourful plug-ins done in the developer's hardly mistakeable style. Perfect Room (reverb) and Slappy (delay) appear just in time for the Black Friday frenzy, the latter being a free download with the former. Perfect Room is an inexpensive purchase. Especially when bundled with other Denise stuff. Here's more about each effect:
Perfect Room
Unlike algorithmic reverbs which use short feedbacking delays to create an illusion of space, Perfect Room uses proprietary tech (TXVerb) which enhances natural character and coloration, gets rid of delays for the reverb tail and eliminates metallic resonances.
Denise designed the reverb in such a way that even low frequency content like kick drums and bass synths retain sharpness while drenched in reverb. Could this be the plug-in to make one put reverb on the kick drum and get away with it? I have my doubts, but I will entertain the thought…
Despite being a new concept, Perfect Room has familiar controls and Denise's traditionally colorful presentation. The plug-in features delay, tail, width, filters, mix, input and output sliders; a spectrum analyzer; detune; ducker, and preset selections.
Slappy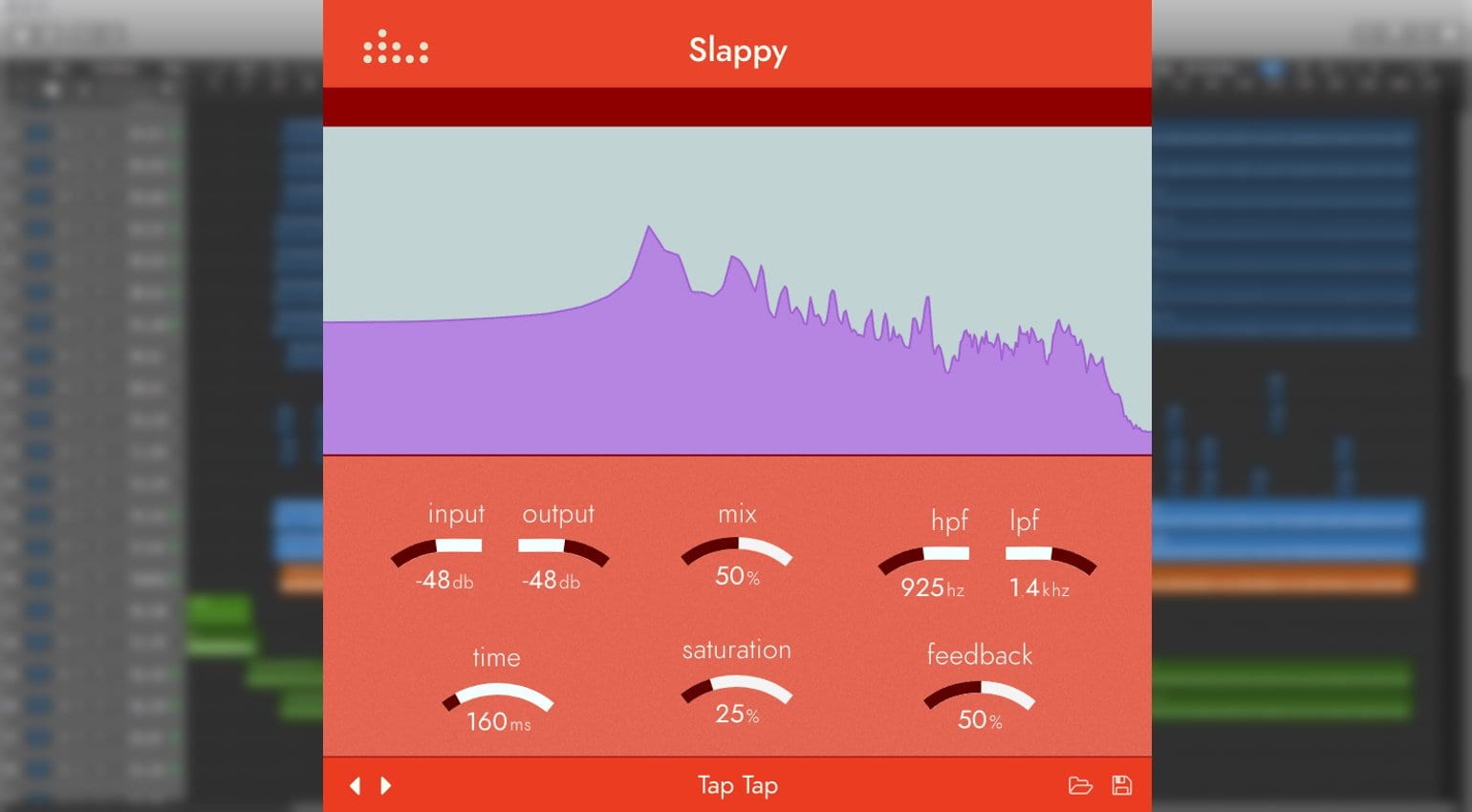 Slappy is the compatriot to Perfect Room, a hysteresis saturated slapback delay meant for quick and easy use. It has mix controls, high pass/low pass filters, time, saturation, and feedback controls. The spectrum analyzer is also present. This plug-in is a free download with Perfect Room, and also uses the hysteresis saturation fom Denise' Bad Tape tape emulation plug-in to create a warm, analog-like sound.
Price and availability
Perfect Room costs EUR 35 but it's on a Black Friday sale (down from EUR 109), so don't overthink the purchase. Slappy is EUR 0 when downloaded with Perfect Room and EUR 29 when bought standalone.
More information
Video