Charvel Guthrie Govan new Brittanica Red limited edition signature guitar
One of the loveliest, most eloquent guitarists on the planet gets a new limited edition signature guitar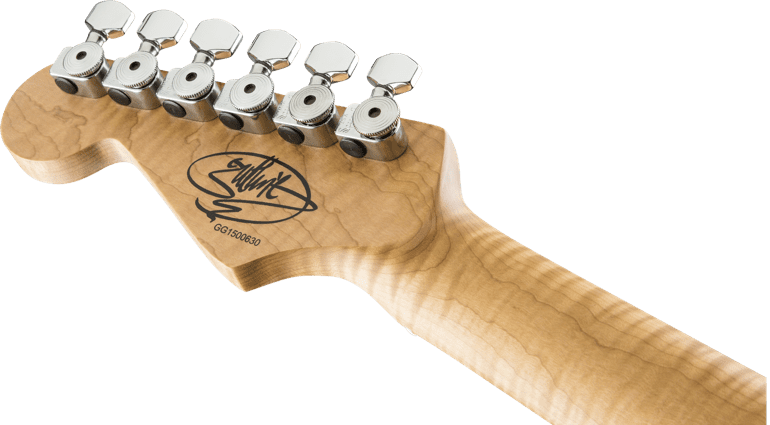 Charvel Guthrie Govan baked maple neck · Source: http://charvel.com/guitars/artist/limited-edition-guthrie-govan-signature-model-birds-eye-maple-flame-maple-fingerboard-britannica-red/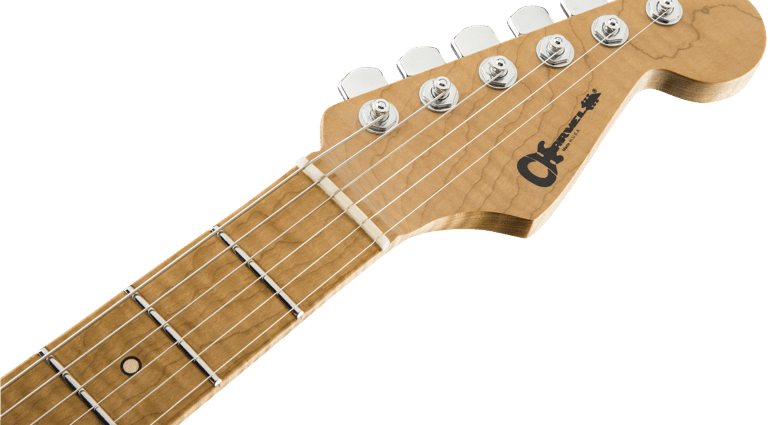 Charvel Guthrie Govan Britannica Red Signature model · Source: http://charvel.com/guitars/artist/limited-edition-guthrie-govan-signature-model-birds-eye-maple-flame-maple-fingerboard-britannica-red/
The new limited edition Charvel Guthrie Govan Signature model has just been announced and it looks very tasty indeed. It sports a really nice Britannica Red black burst finish which looks very lush and luxurious.
Britannica Red
This new limited edition finish is very striking and in my opinion really suits the guitar. I'm not a fan of blingy finishes and so this understated, but full-looking red or crimson hue looks really good to my eye, very British and of course very Mr Govan. So I'm impressed by the choice, so hope that Charvel make it an actual regular colour option for this model.
The baked flame maple neck is hand-rubbed just like the regular model, which works really well with this new finish. It would be a real shame not to make it a regular colour option.
Features
According to the videos below, Guthrie Govan spent two years researching the model with Charvel and was very open in the choice of hardware and tried all sorts of things out. He even shared his progress online with all his fans, documenting his journey. You have to remember he left Suhr to do this, and in my experience they make some amazing instruments. So to spend so much time researching and trying out different hardware options was a big deal.
This guitar has a Charvel San Dimas bodyshape made of basswood with a bird's eye maple top and finished in that lovely Britannica Red. Then there's the two-piece flame maple neck which has been roasted – Charvel call it caramelised – to remove all the moisture, and then reinforced with graphite for stability. It's then hand rubbed with urethane gel. The neck has Jumbo stainless steel frets and should be easy to play.
Hardware
The instrument features a Charvel US-made recessed trem system. At the other end of the strings are Sperzel locking tuners and a real bone nut to keep tuning stability. Pickup-wise it has an HSH set of Charvel MF pickups wound to Guthrie's specifications.
The regular Guthrie Govan signature guitars are very well respected amongst players that own them, but they aren't cheap. I haven't tried any of them yet, but the people I know that have all rave about them and how good they really are.
RRP USD $5714.30
Full Limited Edition Charvel Guthrie Govan Signature model specs here
Image Sources:
Charvel Guthrie Govan Britannica Red Signature model : http://charvel.com/guitars/artist/limited-edition-guthrie-govan-signature-model-birds-eye-maple-flame-maple-fingerboard-britannica-red/