Catalinbread STS-88 Flanger/Reverb: Two classic effects in one
Flanger with added reverb
The Catalinbread STS-88 Flanger/Reverb is the company's take on the classic effect. They go as far as name-checking other classics including the Boss HF-2 and EHX Electric Mistress, plus more exotic models, like the Effectron ADM256 and MXR Flanger/Doubler.
Catalinbread STS-88 Flanger/Reverb
This Catalinbread STS-88 Flanger/Reverb has been tweaked to perfection. Taking a classic flanger and enveloping it in a cavernous reverb.
In the effect circuit, they have placed what they describe as a gentle noise gate to stifle inherent guitar hiss and LFO clock noise. Removing all that potential noise should allow the flanger and reverb combination to flourish.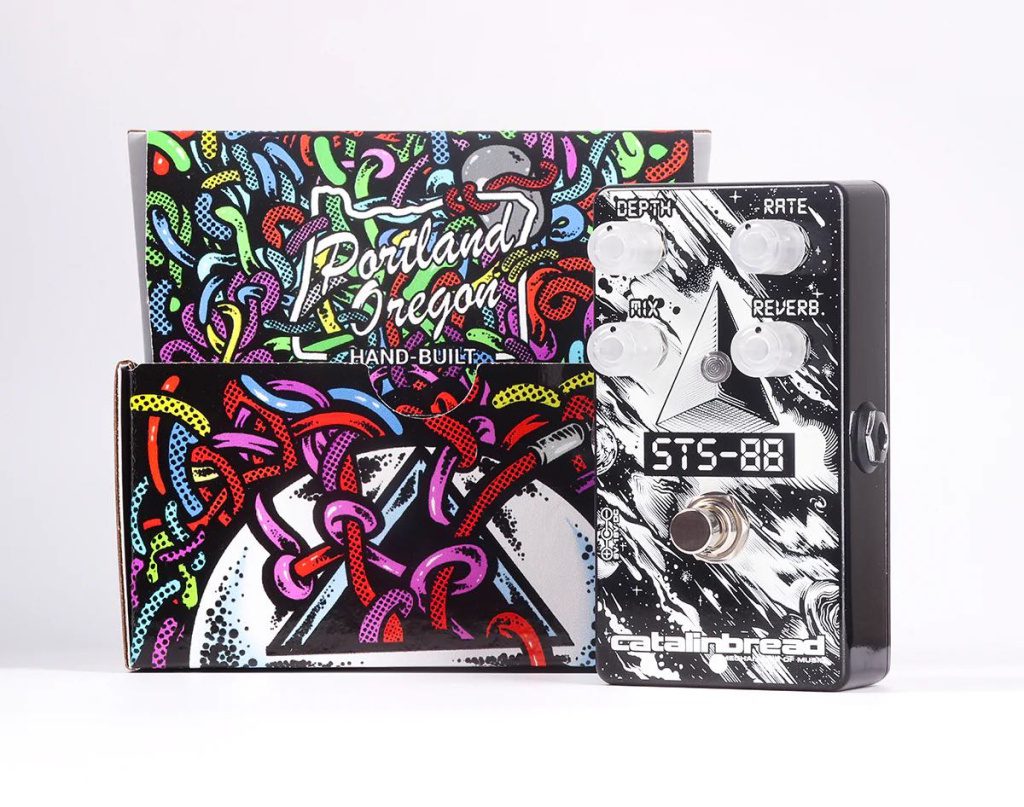 Controls
The controls are pretty simple, with Depth, Rate, Mix and Reverb knobs. Depth controls the LFO amplitude (how intense the flanger effect is), then Rate controls the LFO speed from 0.077Hz to about 6Hz and the Mix the wet/dry balance.
Then add the amount of reverb you want with the Reverb knob. All pretty self-explanatory and so it should be easy to work out without having to break the manual out.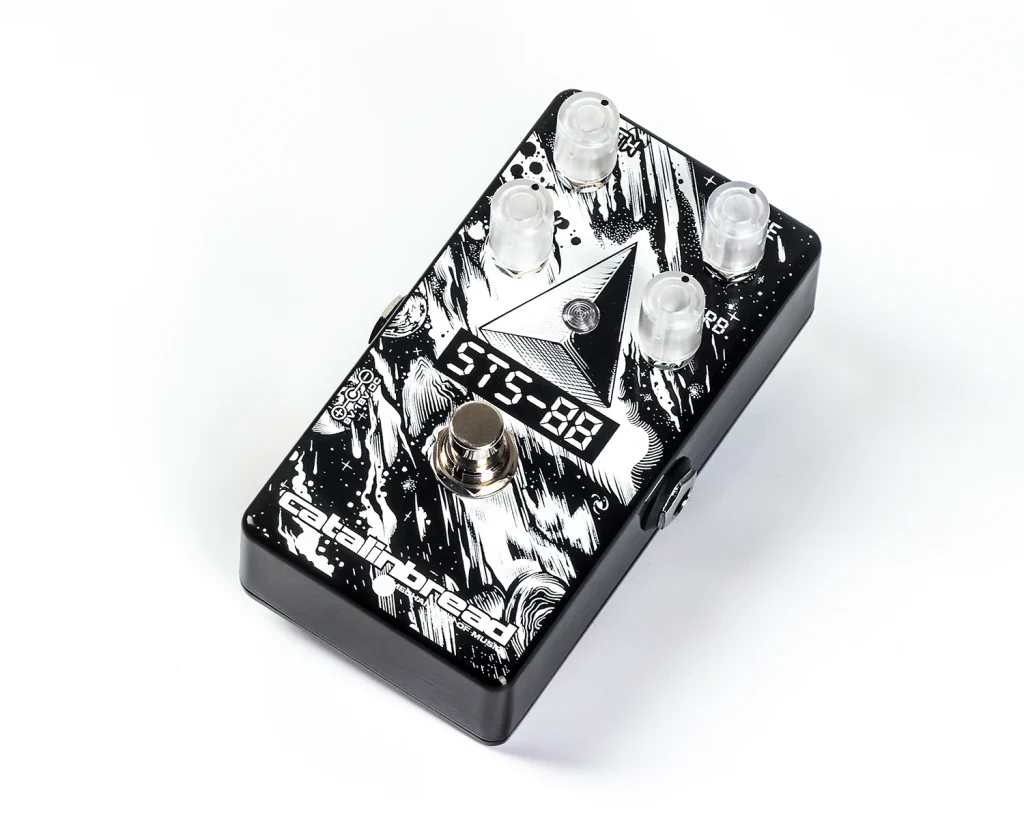 Flanger
I'm a fan of flanger effects and usually opt for my EHX Deluxe Electric Mistress for most jobs, though I own a fair few and so I have a number of different ones in my collection.
A good flanger can be a great way to add movement, and the addition of reverb makes it more versatile. The video demos below give some examples of what to expect and it sounds quite pleasant.
MSRP – USD 209.99/EUR  249 *
More Information
Video
* This post contains affiliate links and/or widgets. When you buy a product via our affiliate partner, we receive a small commission that helps support what we do. Don't worry, you pay the same price. Thanks for your support!
Image Sources:
Flanger & Reverb: Catalinbread
STS-88: Catalinbread