Can this trio of plug-ins handle all your chord, melody, and bassline duties?
Approximate reading time: 3 Minutes
Developer Mixed In Key unveiled an interesting trio of plug-ins designed to help with all things songwriting – sans lyrics writing. These are the Captain Chords, Captain Melody, and Captain Deep. They currently work in Ableton Live and Logic on Mac computers, with a Windows version being worked on and scheduled for release sometime this year. Here's more about each tool and what it does!
Captain Chords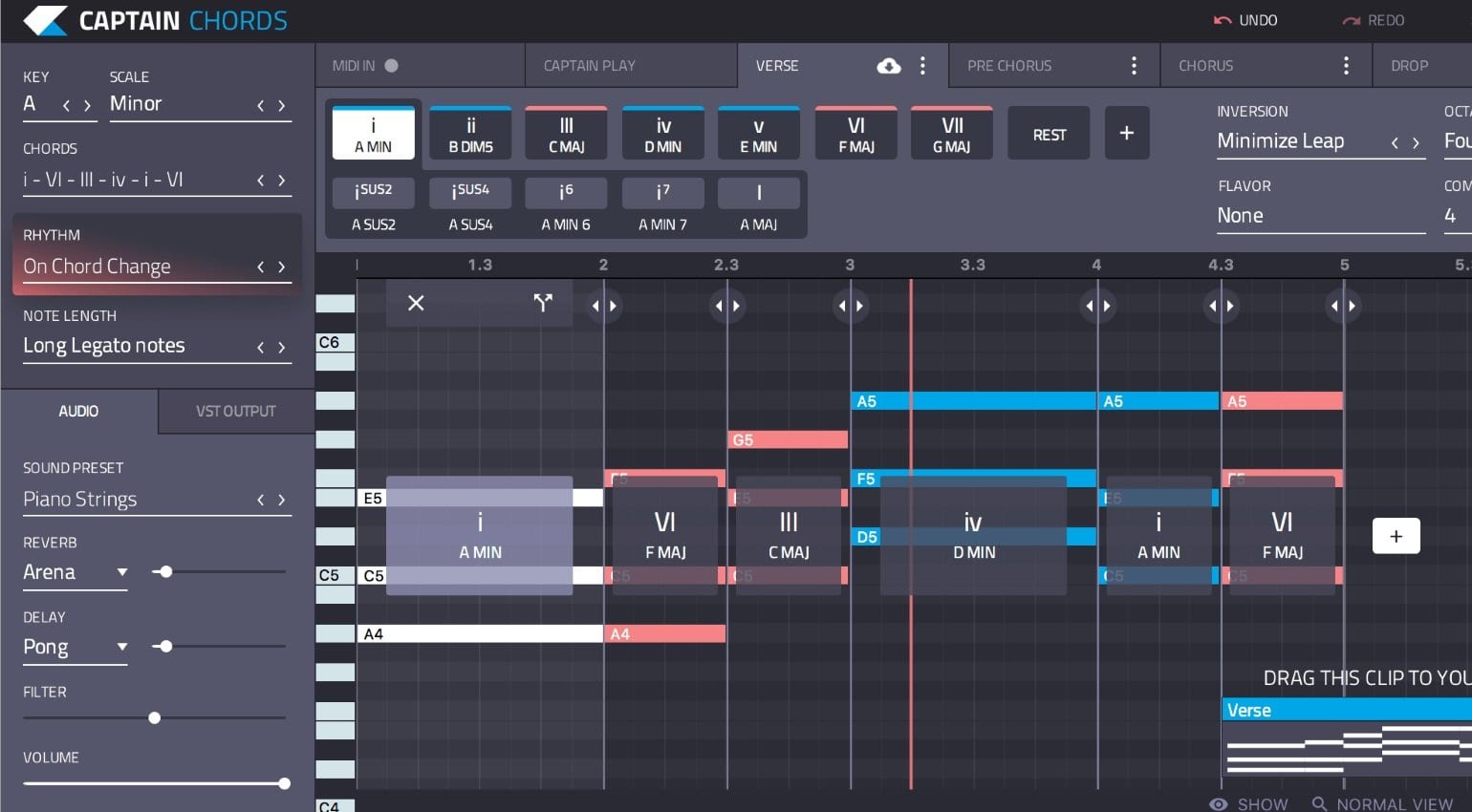 CC exists to help you write chord progressions, apply rhythms to chords, and make the most out of those lovely combinations of intervals in general. You are free to set your key and scale for the entire song or use the huge chord library to explore different voicings, discover new combinations, and play around with a variety of dynamics, adjustments, and so on. If you aren't afraid of the thought of tinkering with inversions, 7th chords, 9ths, chord suspensions, and other obscure-sounding-to-non-musicians items, you are welcome to join the ride.
There's a lot of ground to walk in this plug-in, even though both Logic and Ableton come with rather decent chord and scale tools. You might even stumble upon some progressions and rhythms that will immediately ring a bell because you've heard them a thousand times in countless records. So this makes Captain Chords a useful learning tool, in a way. Handily, CC outputs everything it does in MIDI as well, so you can feed your favourite synth with those tasty chords and rhythms until you come up with a banging tune or simply become overwhelmed from all the options. Seems like a great tool, all in all!
Captain Melody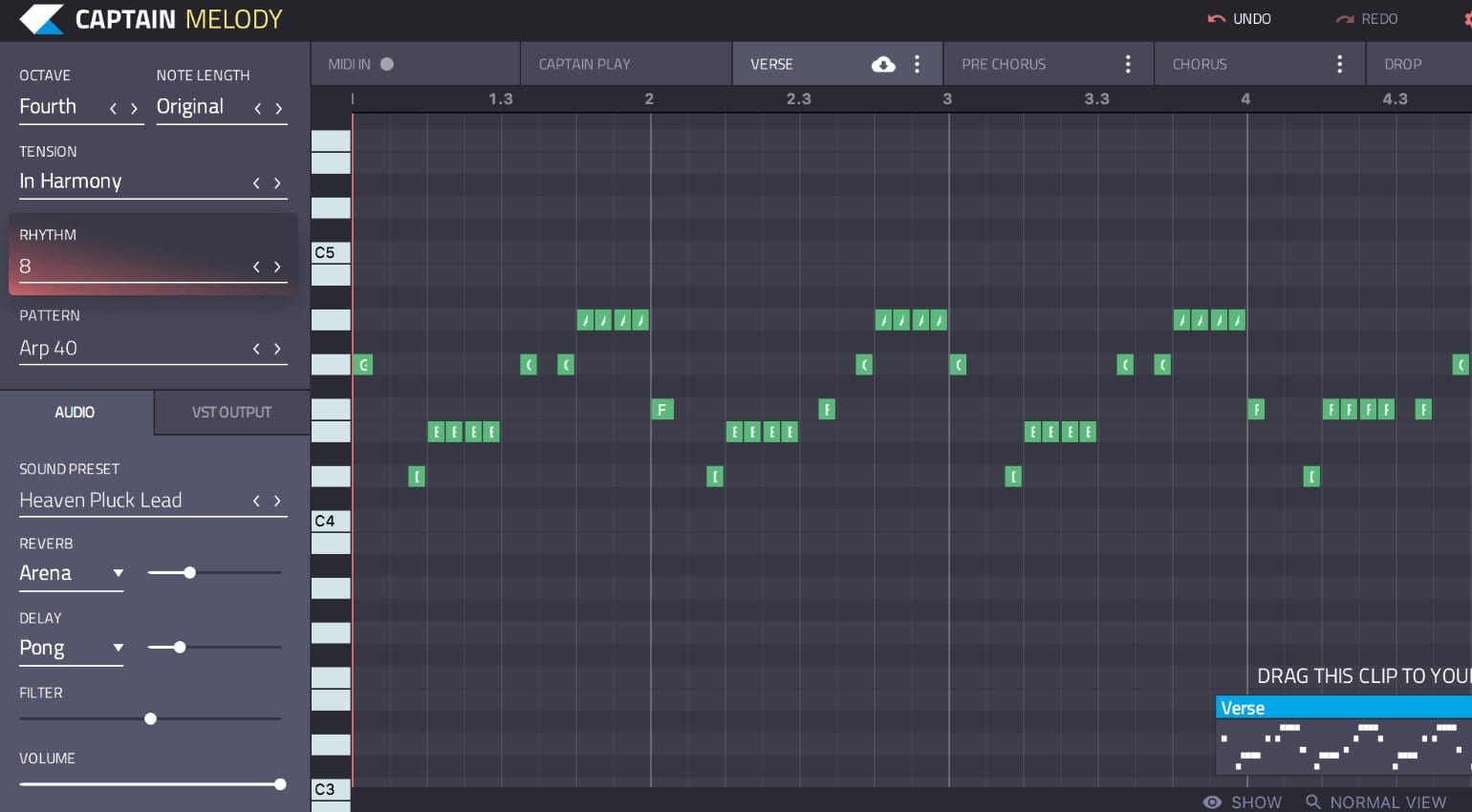 Where Captain Chords handles the backing and rhythm stuff, Captain Melody is about the beautiful melodies on top. Connecting directly to the Captain Chords plug-in, Melody generates ideas or complete melodies that fit perfectly with the underlying chords. Its gift for melody aside, CM apparently has "lots of arpeggiators" so you can come up with some wild hooks that only an algorithm can really make up. You can get started with any of the hundred-plus presets, or give making your own stuff a well-deserved try. The plug-in certainly sounds like a fun time!
Captain Deep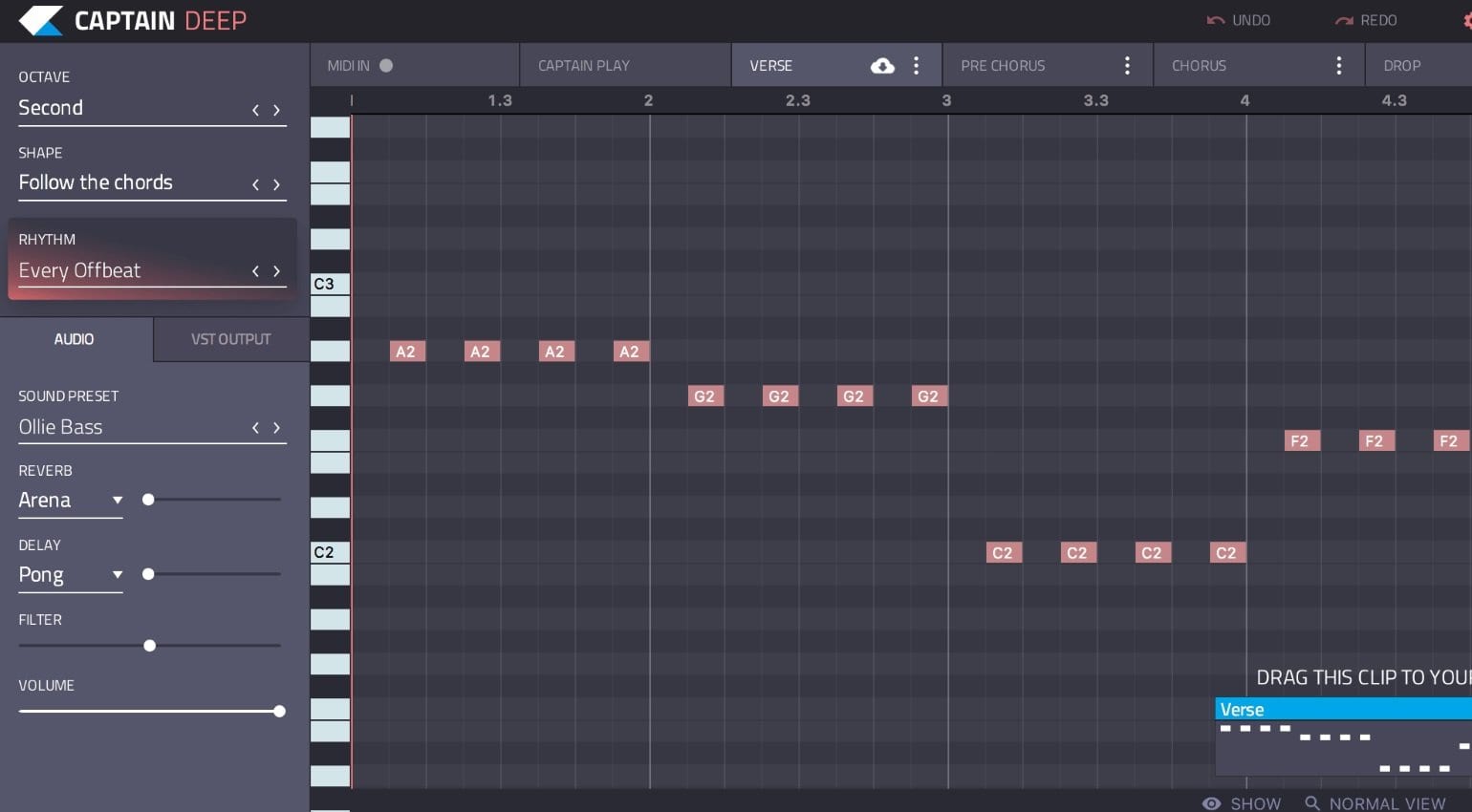 So we got a chord progression and a melody… what's missing? The bassline, of course! That's Captain Deep's speciality. Its duty is coming up with basslines that complement your chords and melodies, following all chord changes diligently and figuring out proper basslines on the fly. To set you off on the right path, the developers reverse-engineered trending basslines straight from what's hot on Spotify and Beatport, then made a special sound pack that's ready to use in your compositions. It comes for free with the plug-in, giving you a curious window into the workings of top-charting basslines.
Overall, this looks like a triad of competently made plug-ins that are worth trying out, if only to get some fresh inspiration going or dissect typical basslines without taking the time and effort to do it by ear. We like such developments for they leverage modern technology to democratize music creation.
Price & availability
The three plug-ins are available in a 79 USD bundle, on Mac only.
More information
Video