Antares Auto-Tune Vocal EQ: Dynamic EQ with built-in pitch detection
Antares has released Auto-Tune Vocal EQ as a new addition to the Auto-Tune Unlimited subscription. Designed as a purpose-built precision equalizer for vocal tracks, the plug-in pairs a dynamic EQ with Auto-Tune pitch detection technology. Take control of your vocal tracks with advanced features such as pitch tracking, pitch metering, and vocal learning.
Antares Auto-Tune Vocal EQ
At first glance, Auto-Tune Vocal EQ looks similar to many other modern EQ plug-ins. The majority of the GUI consists of the familiar combination of a mouse-editable EQ curve superimposed over a real-time frequency analyzer, a setup that has proven to be quick and practical. In addition to six color-coded bands, which can operate as bell or shelving filters, there's a pair of high cut and low cut filters. So far, so normal.
But when you take a closer look, you'll notice a couple of unusual features. Firstly, Auto-Tune Vocal EQ is a dynamic equalizer. Each band offers its own dynamics section with Threshold, Range, Attack, and Release controls. This means that the equalization reacts dynamically to the input level, a feature that's highly useful for bringing out the details in your vocal tracks. Apart from the internal sidechain, there's an external sidechain input, so you can use another signal to control the dynamics.
Built-in pitch detection
Most interestingly, however, Vocal EQ includes Antares' signature pitch detection tech. At the top of the EQ window, you'll notice a small keyboard that links frequencies to notes. The plug-in detects the fundamental pitch of the vocal and displays it on the virtual keyboard. Besides isolating and controlling resonance, this enables features such as locking an EQ band to the vocalist's pitch to highlight the fundamentals or harmonics. There's also a Vocal Learning feature that automatically detects the vocal range, which offers a good starting point for EQing.
While a dynamic equalizer is nothing new and you might already have a few in your plug-in collection, the pitch locking feature is what really makes Antares' latest plug-in unique. And the continuous pitch display provides another useful visual aid that helps to determine the frequencies to focus on.
Price and compatibility
The Antares Auto-Tune Vocal EQ plug-in is exclusively available through the Auto-Tune Unlimited plan, which includes all current versions of the Auto-Tune pitch correction software, as well as a growing collection of vocal effects. A 12-month subscription to Auto-Tune Unlimited is available from Thomann* for €179. If you're not quite sure, Thomann* also offers a 2-month subscription for €49.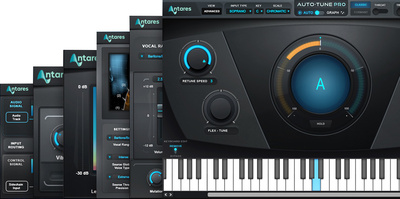 Antares Auto-Tune Unlimited 12 Months Download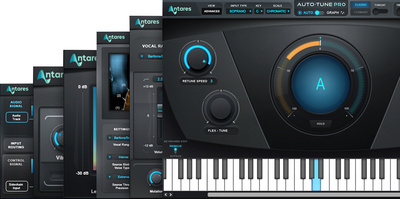 Antares Auto-Tune Unlimited 2 Months Download
Auto-Tune Vocal EQ runs on macOS 10.14 or higher and Windows 10 in AU, VST3, and AAX formats.
More information about Auto-Tune Vocal EQ
Video
* This post contains affiliate links and/or widgets. When you buy a product via our affiliate partner, we receive a small commission that helps support what we do. Don't worry, you pay the same price. Thanks for your support!