Thomann Summer Music Madness: Hot deals and a chance to win!
Expired
Ah, summer! Time to get outside, hang out with your friends, and make some great music! The Thomann Summer Music Madness event has got you covered with awesome deals on everything you need for outdoor sessions in the sun. And with a little luck, you can win a €500 voucher!
Thomann Summer Music Madness Deals
Summer is the time for barbecues, outdoor get-togethers, and relaxing on the beach or in the park. And as a musician, you'll agree that there's no better way to enjoy the great outdoors than by having a jam session with your friends. The Thomann Summer Music Madness Deals* are a perfect opportunity to pick up everything you make this summer your grooviest yet. Plenty of travel-friendly gear is on sale until August 3rd and prices have been slashed by up to 23%!
Nothing spells summer like an acoustic jam in the park or on the beach! How about a little percussion with a Cajon and some bongos? Several acoustic guitars and basses are also on sale, and keyboard players can join in with battery-powered instruments or show off their acoustic chops on a Melodica.
Just in case your outdoor session needs a bit more oomph or you want to get a karaoke party going, the Thomann Summer Music Madness event also includes great deals on portable speakers and PA systems. And there's even a battery-powered LED bar, so you can party anywhere!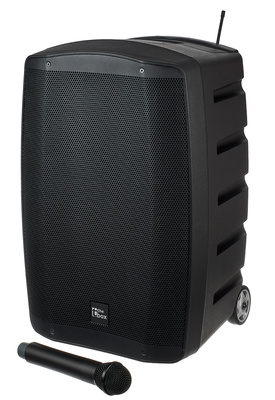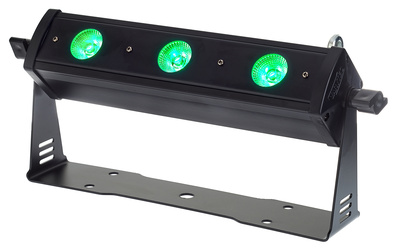 Varytec Giga Bar HEX 3 BAT
Check out the full list of deals on the Thomann website*!
Contest: Win a €500 voucher!
But that's not all! The Thomann Summer Music Madness event is your chance to win a €500 voucher! Join the fun, celebrate outdoor music making, and with a little bit of luck you can win €500 towards your next gear purchase. Here's how it works:
Find a special location (outdoors)
Shoot a video with your smartphone of you playing music outside
Post the video on Instagram, Facebook, or TikTok and use the hashtags #SummerMusicMadness and #ThomannWin
The contest runs from July 25th until August 3rd, 2022. Good luck!
More information about Summer Music Madness