3 Results for "Vibrola"
Has YouTube channel The Trogly's Guitar Show spotted a new 2021 Gibson SG?
Brian is the lead guitarist for Paul McCartney's band and his new Custom Shop '62 SG Junior has lots of features to make his job a lot easier and give him a smooth ride.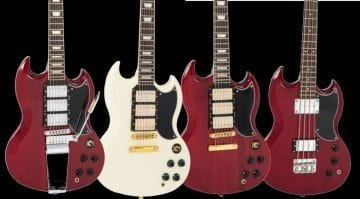 Three new instruments recall SG models from the 1960s and 1970s with three humbuckers - and there's a bass model too. Looking for a budget SG-style guitar? Check these out.