Spotify is building hardware, likely an in-car streaming player
Approximate reading time: 1 Minute
As Spotify is gearing up for an April 24 event, informed speculation arises that the music streaming giant is about to launch its first hardware device. Reportedly, this is an in-car controller or standalone player which will let drivers or passengers control music streaming with their voices. In the photo, it looks like an air freshener that also plays tunes. The circular design, physical buttons for track controls and shuffle, and an LED strip are clearly visible.
We first learned of this gizmo's existence after several Spotify subscribers reported receiving an in-app offer for a new device that comes as part of a USD 13 subscription which also includes music. Apparently, this notification was sent way ahead of time, as Spotify won't acknowledge the gadget's existence. Another user reported an USD 15 price and mentioned integration with the Amazon Alexa voice assistant. Others were told that the player has built-in 4G cellular data so it can work independently. In all cases, the notifications appeared once and were gone forever.
Spotify is clearly at work on something, hiring for hardware projects and testing voice commands on its mobile app. There's likely a speaker in the making, alongside this car player. There's nothing to suggest a hardware announcement later this month, although it could happen. As for how the device will impact musicians — well, you will have an easier time being listened to in the car, and that's about it!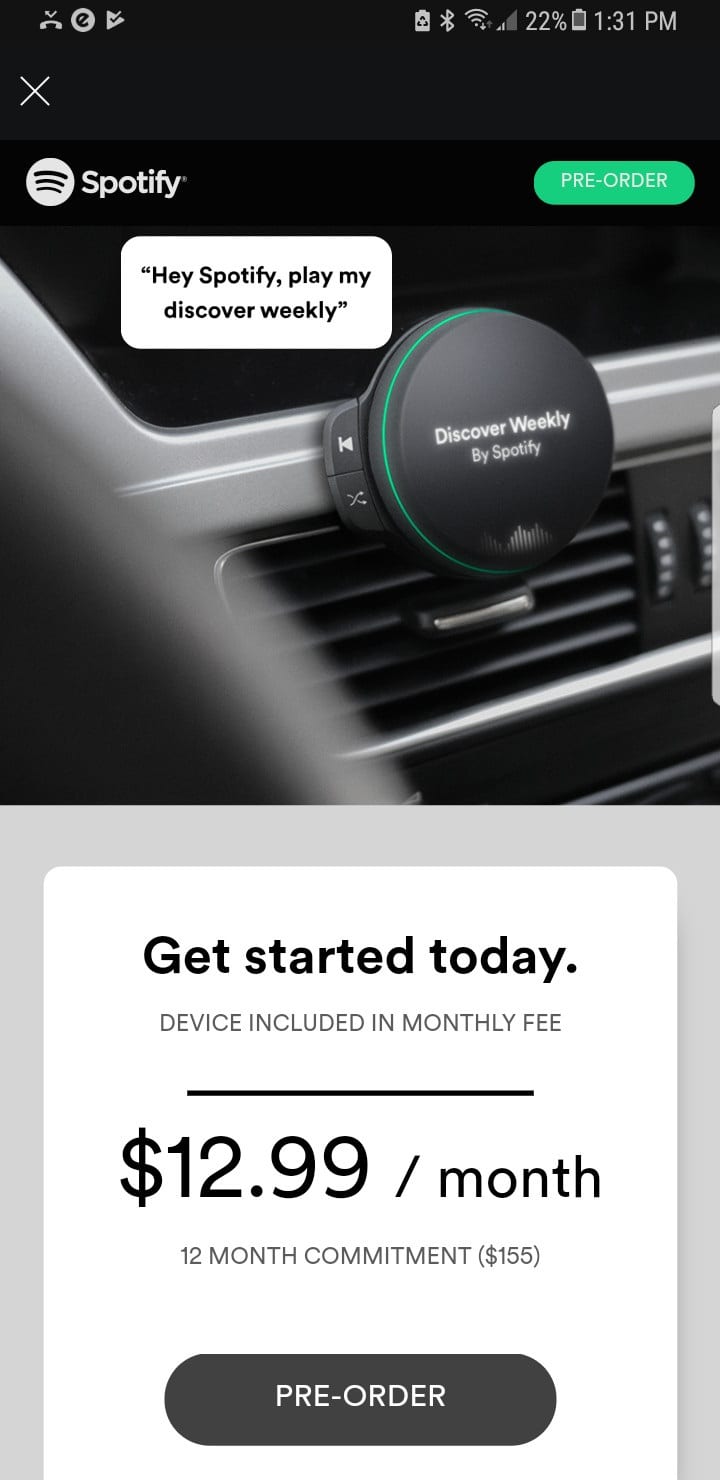 via The Verge