NAMM 2019: New TASCAM SERIES audio interfaces
TASCAM brought a pair of updated audio interfaces to NAMM 2019 – the SERIES 102i (10-in/2-out) and SERIES 208i (20-in/8-out). Reaching the now-standard 24-bit/192kHz fidelity, the desktop units are compatible with Mac, PC, and iOS devices. Both have MIDI and built-in DSPs with reverb, compression, phase inversion, and four-band EQ for each channel.
It's certainly nice to see DSPs making their way to sub-USD 500 units, for they work wonders at reducing latency to imperceptible near-zero values, enabling real-time monitoring with an FX chain engaged. Hearing close to mix-ready sound as they record usually makes for more confident performers and better, faster results.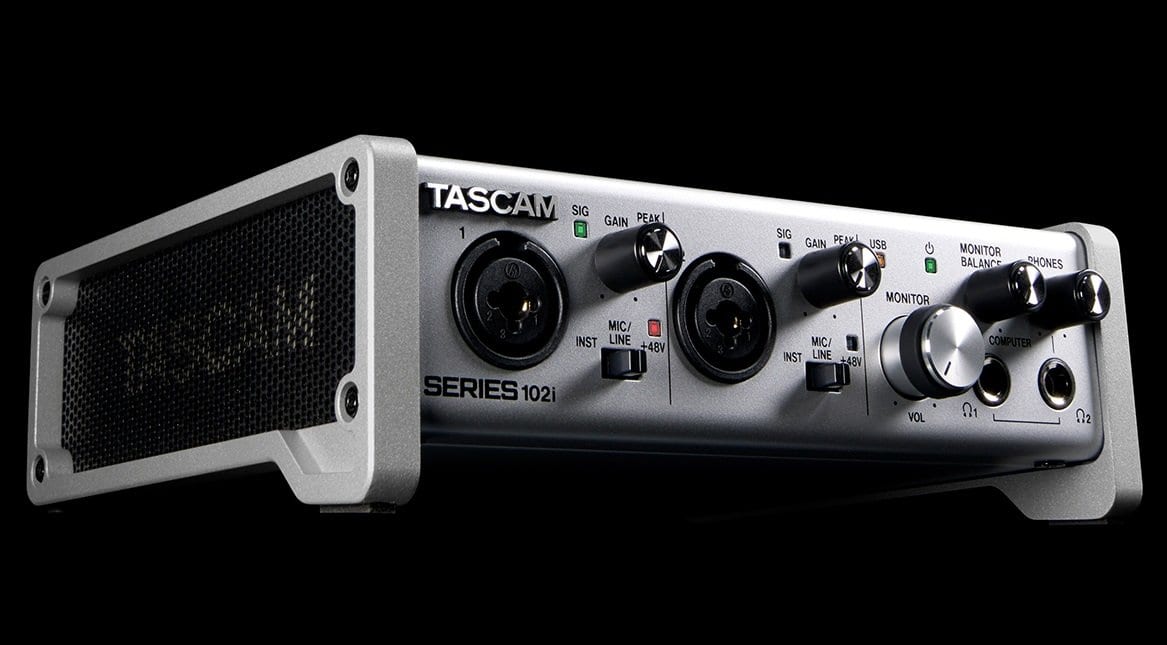 The SERIES 102i interface has 2 combo inputs powered by TASCAM's Ultra-HDDA preamps, 2 headphone outs with an unified gain control, and an optical S/MUX port for connecting to ADAT or other S/MUX-compatible devices. While it only has two line outs meant for monitoring, I'm pretty sure these can be repurposed for routing audio into other gear while monitoring from the headphone outs. So the small number of outputs isn't necesarilly a fault.
Price: USD 400. | More information: TASCAM SERIES 102i product page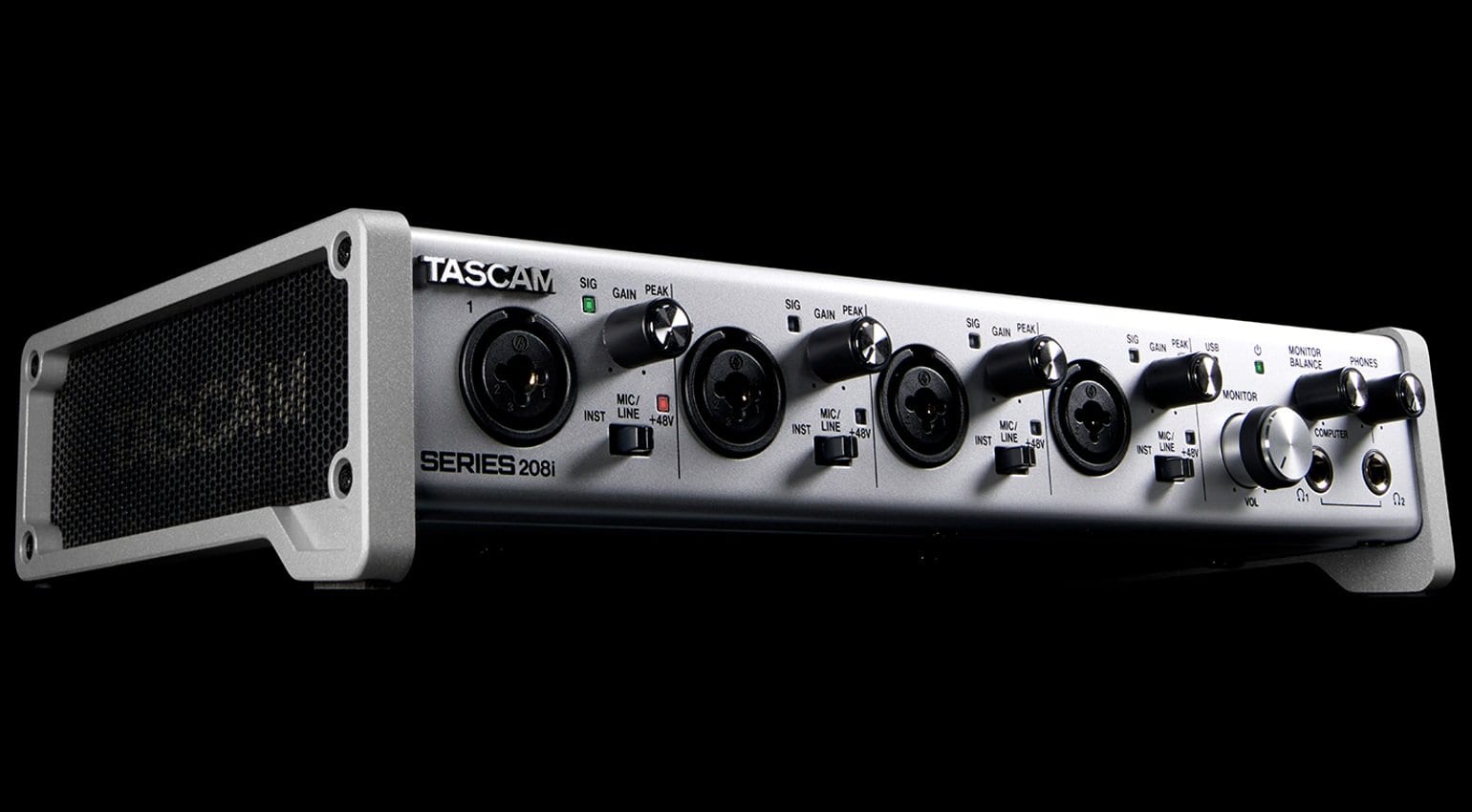 The SERIES 208i adds two more inputs, an additional S/MUX port, Word Clock I/O, and a total of eight balanced 1/4-inch outputs for multiple monitor mixes or 7.1 surround monitoring. This one can certainly see professional-level use, despite retaining a compact desktop unit size.
Price: USD 500 | More information: TASCAM SERIES 208i product page
The compulsory software package is rounded out by Cubase LE for computers and Cubasis LE for iPad, alongside cut-down versions of IK Multimedia's Amplitube guitar amp sims and T-RackS mastering gear. There's also TASCAM's own Control software for volume controls, effects processing and signal routing.
While I felt like TASCAM could have been more aggressive with the pricing, these interfaces do have more than adequate chops and the key advantage of expandability. You won't feel pressed to purchase a new audio interface long after getting one of these, which makes for a good investment.
Video
Image Sources:
TASCAM SERIES 102i: Tascam
TASCAM SERIES 208i: Tascam