Guitar Gear Gems: Peavey HP2, Takasaki Cry Baby & Boss AC-22LX
New Boss AC-22LX acoustic guitar amp with AirFeel technology
This week on Guitar Gear Gems we check out the new Peavey HP 2 Poplar Burl model, plus the Dunlop Akira Takasaki Cry Baby signature wah pedal. Plus, we check out the new Boss AC-22LX acoustic guitar amp, which packs in the features for acoustic guitar players.
HP 2 Poplar Burl
These new Peavey HP 2 Poplar Burl models are the latest version of the popular guitar model and, as the name suggests. they come with a great-looking poplar burl top.
The main body is basswood and is fitted with a Peavey/Floyd Rose licensed, double-locking tremolo system.
Peavey has essentially relaunched the HP2 models in recent years and they are based on the signature models they built with Eddie Van Halen.
Twin Humbucker
The maple neck is a 25.5'' scale length, fitted with 22 jumbo frets and it has a 15'' fingerboard radius. It has an easy-access steel torsion rod and dual graphite reinforcement bars for added strength. The 10-degree tilt-back headstock has a set of  Schaller tuners fitted.
They come fitted with two custom-wound Peavey humbuckers, wired with a volume, tone and a three-way pickup selector switch. Push-pull knobs for volume and tone allow the pickups to be split individually.
Various colours will be available including the Transparent Blue in the image above, plus a Transparent Black and a Natural.
MSRP – USD 2999.99 including a hard case
Akira Takasaki Cry Baby
This new signature Dunlop Akira Takasaki Cry Baby wah pedal features a host of features including a lower frequency sweep and a switchable fuzz circuit.
"The best rock wah pedal for live performances. From the moment you step on the pedal, this badass effect simultaneously roars out fuzz along with the traditional Cry Baby Wah sound!" – Akira Takasaki
Auto Return
Key specifications include auto-return switching and LED indicators to let you know which modes are engaged. Users can easily use these to see whether the fuzz or wah effects are active.
It looks pretty well specified and if you need a wah with a fuzz circuit, this one could be great. Especially, as you can dial in the sweep's lower frequencies.
Boss AC-22LX
The new Boss AC-22LX packs in a lot of features in a very portable combo format. It is pretty lightweight at only 4.5kg and features two 5-watt speakers.
There is a useful semi-parametric 3-band EQ and a reverb/chorus effect built in as well.
AirFeel
It uses what Boss calls AirFeel technology to simulate stereo spaces and these include XY, AB, ORTF and Mid-Side.
Each of the four emulations should reproduce the natural spatial reflections, though there is an option to bypass them all and just have a dry signal instead.
USB Audio
Users can also play along with 15 pre-programmed drum rhythms and it also has stereo outputs at the back. In addition, the amp comes with USB audio. So users can connect it to a computer and record guitar and voice.
On the back, there is also the power connection and a battery compartment for eight AA batteries. This means that the Boss AC-22LX runs for up to eight hours.
Users can also upgrade the amp via an optional module with Bluetooth functionality. This allows the amplifier to be controlled remotely with the in-house APP (iOS and Android). Or it can be controlled using a Boss FS-6 footswitch.
MSRP – EUR 386 *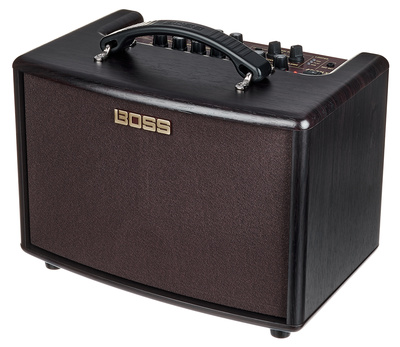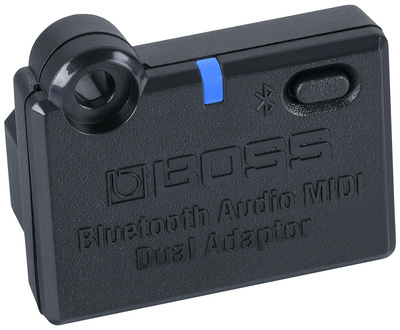 Boss BT-Dual Bluetooth Adaptor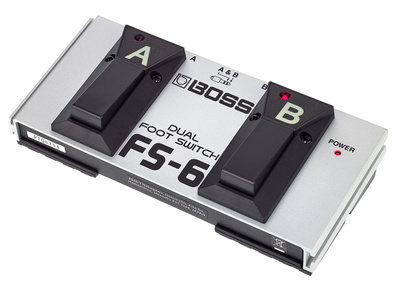 * This post contains affiliate links and/or widgets. When you buy a product via our affiliate partner, we receive a small commission that helps support what we do. Don't worry, you pay the same price. Thanks for your support!
Image Sources:
Poplar Burl: Peavey
Lower frequency sweep and a switchable fuzz circuit: Dunlop
Boss AC-22LX: Boss
Top Panel: Boss